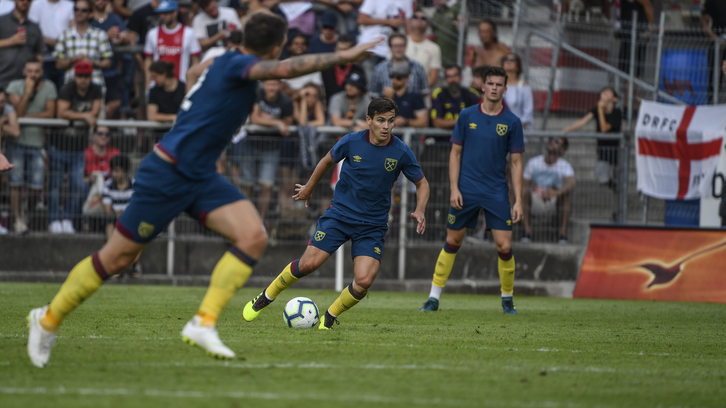 Josh Cullen has praised new signings Ryan Fredericks and Issa Diop after playing alongside the duo on their respective debuts in the 3-2 loss to FC Winterthur. 
Cullen joined the two defenders in West Ham's XI for the second half of Sunday's game, although goals from Andy Carroll and captain Mark Noble weren't enough to secure a result for West Ham United in the first pre-season match of the campaign. 
Despite the result the midfielder reckons both Fredericks and Diop showed in their first appearances in the Claret and Blue that they will be crucial members of the squad during this season. 
"I think Ryan and Issa, from both their performances, you can see what they're going to bring to the squad," Cullen told whufc.com. "I've seen it all week in training, not just today.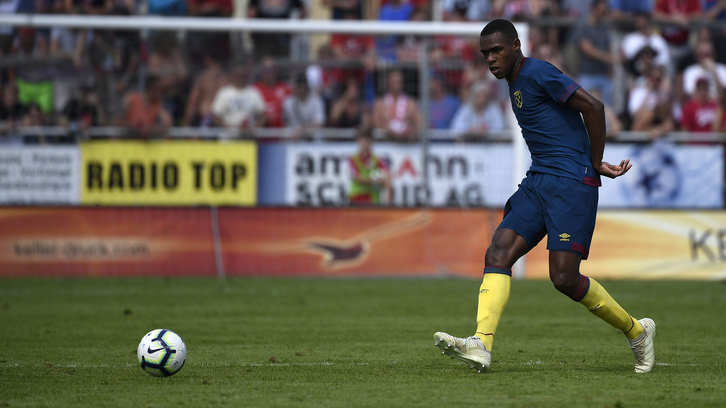 "They won't be judged on this performance and I'm sure they are going to prove themselves crucial members of the squad. I'm looking forward to sharing the pitch with them."
Cullen continued: "Obviously, we would have liked to have won the game, as we want to win every game. But we've had a tough week's training at our camp and the fitness levels are increasing daily. 
"It's a good 45 minutes in the bank for every member of the squad and we will keep working hard to make sure we're ready."
Having worked intensely under new manager Manuel Pellegrini over the last week, Cullen says there is no substitute for playing in actual football matches when it comes to building up fitness. 
"You can do as much training, running and gym work as you want, but nothing compares to an actual football game," Cullen added. "Also, when you bring new signings in, and you're getting to know each other, you realise how different people play and their different styles.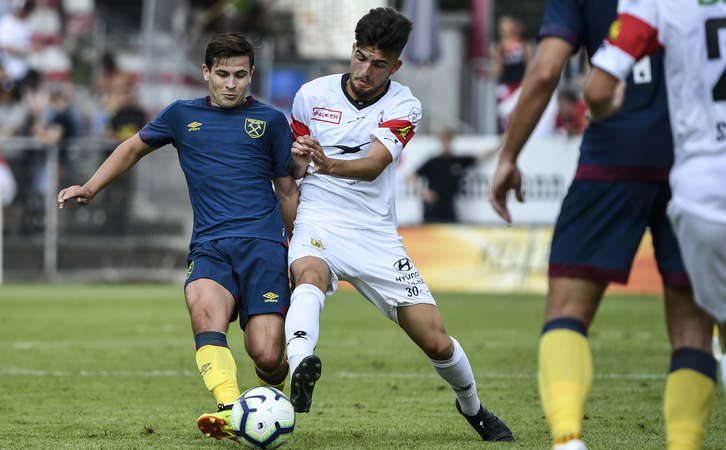 "You can train as much as you want, and do different sessions, but nothing can replicate a real game. It's important for us to do everything right when we play. We've got another week of training now and then a game with Wycombe Wanderers next."
The 22-year-old admits pre-season so far has been challenging, but has also highlighted the impact Pellegrini has already had on the West Ham squad, hailing the Chilean's training methods.
Cullen said: "It's been tough – we've had some days that have been triple sessions. But that's pre-season. All the lads have got a great spirit. We've got each other through it and we've just got to keep focused on why we're out here, which is to prepare ourselves as best we can for the season and be in the best physical position, and bond as a squad.
"The new boss has been brilliant. He's given the place a real lift and his training has good intensity. We've been pushing each other hard. He's getting his way across to us. It's going really well and we're looking forward to pushing on."