First Team
Obiang feeling positive about Pellegrini
Pedro Obiang is fit and relishing the opportunity to work under new West Ham United manager Manuel Pellegrini.
The Chilean was making waves in Spanish football as Obiang grew up on the outskirts of Madrid, leading previously unheralded Villarreal to the knockout stages of the UEFA Champions League.
As Obiang made his own way in the game, Pellegrini continued to thrive, repeating the aforementioned achievement with Real Madrid and Malaga before winning the English Premier League title with Manchester City.
The midfielder holds his new boss in high regard and, just a few days into his reign, is already enjoying the atmosphere Pellegrini is creating around the squad.
I think Pellegrini did many good things in his career and we are hoping he will do the same here

Pedro Obiang
"I remember him because he was the manager of the Villarreal of dreams with [Juan Roman] Riquelme and with Diego Forlan, who scored a lot of goals and he came to play in Atletico Madrid when I was there as a youngster," Obiang recalled.
"I have seen him there and also when he was in Malaga and Real Madrid, because everybody is looking at football in Spain when you are Spanish.
"I think he did many good things in his career and we are hoping he will do the same here."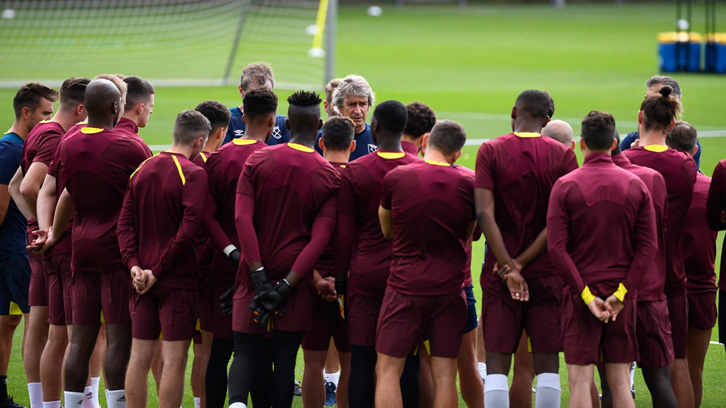 An intelligent and self-aware character himself, Obiang has detected a calmness, maturity and confidence in the experienced Pellegrini.
As someone who has won titles previously, the Spaniard says Pellegrini's presence will inspire the players and staff at West Ham.
"Of course [his presence inspires the players], and it's the same when you play with a player who has won something, as you feel he is strong and you have two options – to be good like him or be better than him. If you become better than him, then the squad can start to become a good level.
"He was talking a little bit with everybody because it is still early and he still has many players [to get to know] so, day by day, he will start to know everybody.
"He looks really calm and that made me feel that sensation. I also feel calm."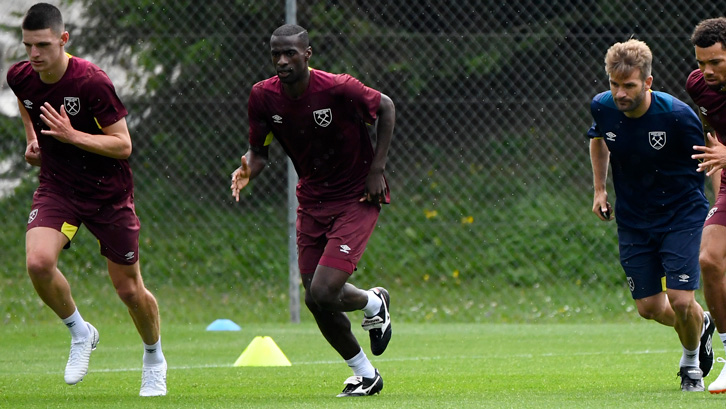 For Obiang, his own positive feelings are boosted by his return to fitness after missing nearly half of last season with a knee injury suffered in the Emirates FA Cup fourth-round tie at Wigan Athletic in January.
The midfielder returned in the final-day win over Everton and is clearly eager to make up for lost time when the new Premier League season kicks-off in August.
"I'm feeling really good. It's easier to say that today because it's the first day [of six weeks intensive pre-season work], but I missed the guys, I missed the training ground and that kind of session because we are all together, so I'm happy to be back!
"That is what happens when you love your job; you have that feeling every time and you want to come back and start to do good things."