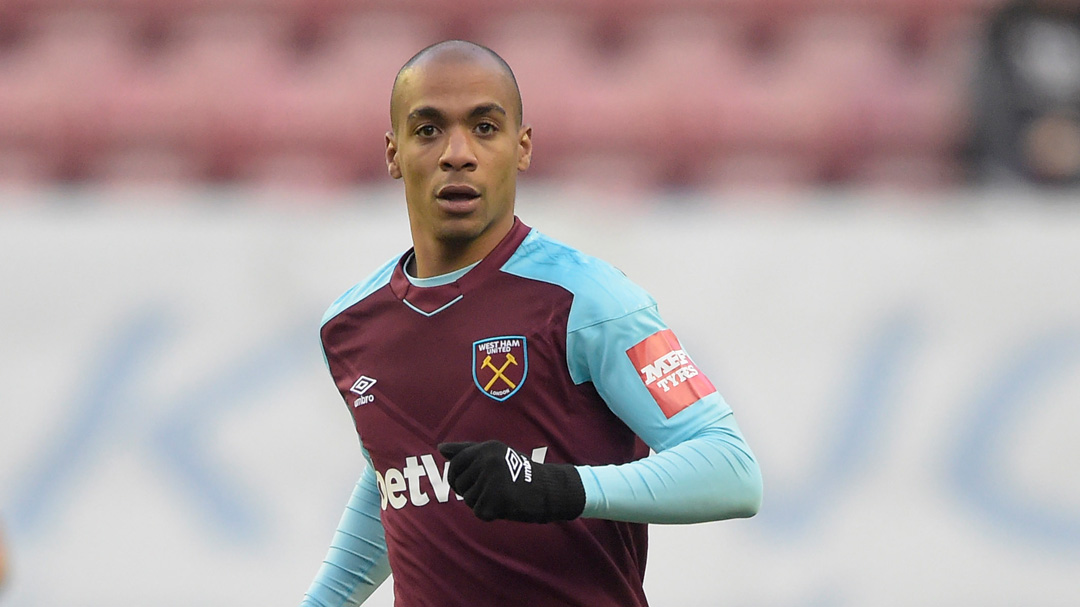 West Ham United's new signing Joao Mario could make his London Stadium debut on Tuesday night - and you could be there to watch him in action with tickers available on the Ticket Exchange.
The Portuguese Euro 2016 winner linked up with David Moyes' men last week on loan from Inter Milan and will be pushing for a start after figuring from the bench at Wigan on Saturday.
Match tickets for the London derby with Palace had previously sold out. But don't worry if you missed out on a ticket, as seats are available on the Ticket Exchange until three hours before kick-off.
Tickets will be on sale to supporters as Season Ticket Holders who cannot attend relist their seats - click here to purchase or relist now!
Don't miss out as the Hammers look to claim a vital London derby victory and go for a repeat of last season's thrilling 3-0 win against the Eagles, which featured Andy Carroll's Goal of the Season overhead kick.
If you're a Season Ticket Holder who can't make the game, make sure you put your seat up for re-sale on the Ticket Exchange. If your seat sells you'll earn Club Cash to spend against your renewal for next season as well as giving another Hammer the chance to watch David Moyes' men in action.
Meanwhile, with this being an evening kick-off, if your child Season Ticket Holder can't make it you can upgrade to an adult ticket at a discounted rate.
David Moyes' men will be hoping for a repeat of last season's 3-0 win over the Eagles and you could upgrade your child's Season Ticket to an adult ticket from as little as £15, with full upgrade prices as follows:
Band 1 £30
Band 2 £25
Band 3 £22
Band 4 £20
Band 5 £15
To upgrade your Under-16 Season Ticket, please call 0333 030 1966 (option 3)* now! Please note that Season Ticket upgrades must be done over the phone.
Season Ticket Holders who have already upgraded their junior tickets will be refunded in line with the offer price.
Once a ticket is upgraded, it can no longer be relisted on the Ticket Exchange.
We know evening kick-offs are more difficult for our junior supporters to attend, and this offer means we give every supporter the best opportunity of ensuring they can use their tickets.
*Phone lines are open 9am-5pm Monday to Saturday.