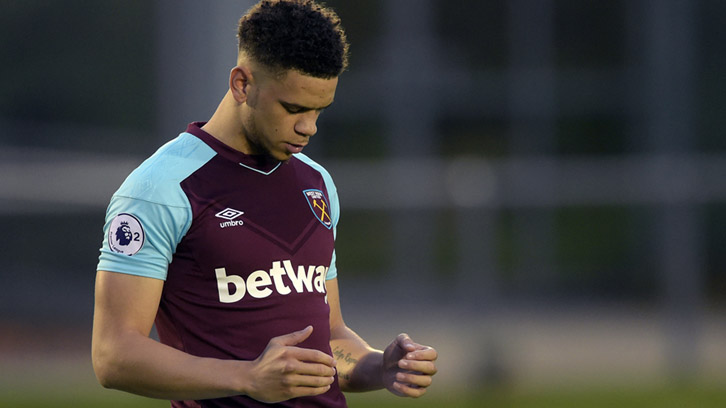 West Ham United U23 attacker Marcus Browne is targeting a top four finish in Premier League 2 Division 1 this season and hopes the side can continue their good start to 2018 on Monday.
The Hammers youngsters travel to Swansea City – the club they were promoted alongside from Division 2 last campaign – looking to add to four points they have already gained in two matches so far this year.
A win at Manchester United was followed by a goalless draw against a strong Leicester City side over a fortnight ago and after a small break in fixtures, Browne – who has suffered badly from injuries this term – is raring to go.
Ahead of the clash at the Swans' Landore Training Centre, the Hammers sit sixth in PL2, two points behind fourth-placed Everton and below Monday's opponents on goal difference.
And before the game, 19-year-old Browne declared: "We want to finish in the top four of this division this year.
"Last season, we got promotion and it was a fantastic season for the whole team. We continued that momentum on into the start of this year but we need to make sure we carry on like that now.
"Hopefully with my return I can add some strength to the team as well but we have a great squad. I'll be doing all I can for the U23s to achieve the best we can and hopefully by doing that I can catch the eye, too.
"Football is what I do and it's what I'm good at so nothing else crosses my mind when preparing for a game. Hopefully that's the mentality of the whole team before Monday."
We want to finish in the top four of this division this year. We continued last season's momentum on into the start of this year and we need to carry on

Marcus Browne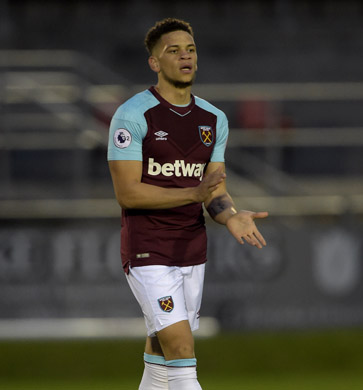 Browne was one of the U23s' stars last season, impressing on a consistent basis week-in, week-out alongside the likes of Declan Rice and Nathan Holland, who have since earned first team acclaim.
But Browne, on the other hand, has had to deal with a series of injuries so far this term. A knee injury sidelined him as the campaign began before a back problem left him ever-more frustrated.
Ready to put his troubles behind him, however, the talent – who is best situated as a No10 behind a centre-forward – is excited to get back on the pitch.
"It's so frustrating being injured, especially coming back from a long term injury and then picking up another one so soon," he continued. "Coming in every day, the boys would be going out to train and I'd have to go and work with the physio department team in the gym trying to get myself back.
"I was limited to just really low level things in the gym, and I couldn't get on the pitch. Instead, you have to focus on other things, such as eating right and looking after yourself.
"I've spent a lot of time with Lori [Hedman-Nice, Head of Player Care and Psychology], working hard to try and put my mindset in the best place it could possibly be returning and getting through my injury," he explained. "I'd sit in her office for up to three hours breaking everything down and trying to put plans in place to help me.
"Hopefully everything that I have done so far in terms of my recovery has paid off, and if it has, I'm fully ready to go for the U23s again."