West Ham United's first January signing Joao Mario completed his loan move to east London from Italian club Inter Milan on Friday morning.
The Portugal star trained with his new teammates before travelling with David Moyes' squad to Greater Manchester for Saturday's Emirates FA Cup fourth-round tie with Wigan Athletic.
But before he departed Rush Green, the No18 sat down to talk about his move, his hopes for his career in Claret and Blue and dreams of playing at his first FIFA World Cup finals…
Welcome to West Ham United. How does it feel to be here?
"Thank you so much. I am really happy to be here. It's an amazing experience to join this amazing team and I am just glad to be here."
The move happened very quickly?
"It was a fast move. I am really happy to be here. I have spoken with everyone around the team and, for me, it is exciting to play in the Premier League.
I understand you spoke to David Moyes and also Jose Fonte many times, so what attracted you to the Club?
"Jose tried to explain to me everything about the Club and that, of course, it was really important for me to join West Ham. I also spoke with the coach once and for me, I am really happy to be training for an amazing coach, also."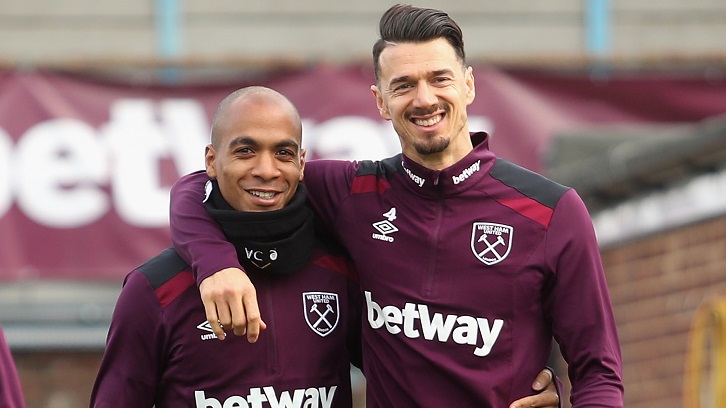 You signed your contract and trained with your teammates for the first time this morning. What were your first impressions?
"It was amazing to train with the team already. Everything passed quickly and I guess it's important for me to train with them and I hope I can also play some minutes tomorrow."
Are you looking forward to playing in the Premier League?
"I guess the Premier League is something different, that's why I really wanted to come to West Ham, to play in the Premier League. I guess it's a different competition with a different rhythm and things, so I'm really happy to be here and finally I can play in the Premier League."
What do you know about West Ham United?
"It's a really historic Club with an amazing stadium and amazing players have been here through the years. Jose also tried to explain to me a little more about the Club and also the song that we have, I'm Forever Blowing Bubbles! I am just trying to know a little bit more about the Club every day and now I have some time to know more."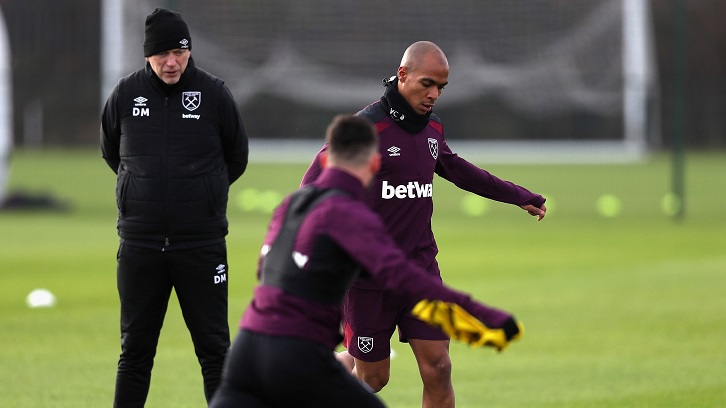 What qualities will you bring to West Ham?
"I'm a team player. Of course, I have some individual capacities, but I prefer to show them than to speak about them. I hope I can show all my qualities to the West Ham fans."
It's a big period for you and Portugal, preparing to go to the World Cup finals as European champions…
"It was one of the reasons I wanted to come to West Ham, first to show my quality in the Premier League and play for a big club, and also to have the opportunity to be at the World Cup with my national team and Jose. So I just hope everything goes well and we can play for Portugal."
Before then, you have a job to do for West Ham United!
"I know the moment of the Club. Of course, the Premier League is so competitive but we want to win games and to be closer to the first places, so we'll all try to improve and, as a team, we can get the three points against Crystal Palace on Tuesday."