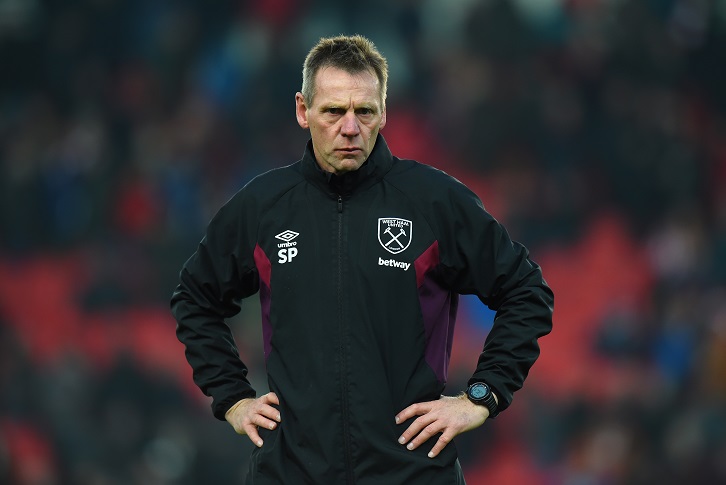 Stuart Pearce has urged West Ham United players to take their chance to impress in Saturday's Emirates FA Cup fourth-round tie at Wigan Athletic.
Injuries to first-team regulars mean a number of fringe players and promising youngsters will likely be handed opportunities to start at the DW Stadium.
And Pearce, who scored in Nottingham Forest's 1991 final defeat by Tottenham Hotspur with a trademark free-kick, says featuring in the world's most-famous knockout competition and staking a claim for regular Premier League football should serve as huge incentives to do well.
"I've never been one of those coaches or managers who worries about having certain players out through injury, and make no mistake we have got a few injuries at the moment," said the manager's assistant, who also started the 1998 final for Newcastle United.
"I always see it as a great opportunity for players to come in and stake a claim, especially young players.
"Going back to the start of my career in non-league football [at Wealdstone], I only ever got a game, not because I was that good and put a senior player out of the team, but because they couldn't get time off work.
"However you get in the team, once you get in there, you've got to make sure you stay in it."
I always see it as a great opportunity for players to come in and stake a claim, especially young players

Stuart Pearce
With Crystal Palace visiting London Stadium on Tuesday evening and another important Premier League fixture at Brighton & Hove Albion to follow on Saturday week, David Moyes may opt to rest one or two senior players at Wigan.
But, whoever the manager selects, Pearce says the coaching staff will have full faith in their ability to defeat the EFL League One leaders and earn West Ham a place in the fifth round.
However, the 55-year-old knows the Latics will present an equally, if not stiffer test than that posed by the club one position behind them in the table, Shrewsbury Town, who the Hammers finally overcame in a hard-fought replay.
"It's a game this Club wants to win, of course. You tell me of a football club which goes into a game not wanting to win it, and that is a club where there is something inherently wrong.
"I thought the draw to go to Shrewsbury away was an absolute stinker, bearing in mind I know League One because I worked at Portsmouth leading into working here at West Ham, and I know how strong Shrewsbury and Wigan are.
"The Shrewsbury games turned out exactly how I expected them to be, home and away, and Wigan will be no different. They will be a team looking to take a Premier League scalp and we're going to have to be fully at it to get a result, there is no doubt about that.
"If we can win, all of a sudden, as you start ticking rounds off in the FA Cup, it can galvanise a football club.
"There might be a dismissive mentality in the early rounds, but as the rounds tick on, you've only got to look at the line-ups clubs field in the semi-finals and finals to see how seriously the FA Cup is taken at the business end."