West Ham United manager David Moyes sat down to meet the media ahead of Saturday's Emirates FA Cup fourth-round tie at Wigan Athletic.
The manager was quizzed about his plans for the final week of the January transfer window, both in and out, the importance of the FA Cup as opposed to Premier League survival, and the Latics outstanding form in EFL League One.
Here is what the boss had to say...
Transfers, injuries and scouting trips
The injuries we have suffered to first-team players in recent weeks didn't necessarily mean I felt we needed to bring in more attacking options, but it made me think I need to get some players in.
That's not as easy as it sounds. It's easy to say to everybody that it might happen, but it's not so easy to do because the market is now allowing it.
There are lots of clubs who might want our players as well and then we're not in a position to sell, either, so from that point of view, you're not expecting other clubs to do business either so it's quite difficult to get anything done.
We'll have to see, but I have to say we have lost players, and a few key players as well.
We have never, at any time, said we want anybody to go. If that's what happens and something comes up, then we'll need to look at it but, at the minute, nothing has come up and, as far as I'm concerned, we're as we are.
I think we've had an offer for Andre Ayew but it won't be accepted at this present time because of our situation, so we wouldn't be in a hurry to do it.
We'll have to keep our players but we'll see if that changes at all.
I have seen reports saying myself and Stuart Pearce have been out on scouting missions in recent weeks and that, to me, isn't strange.
Managers go out and watch games and whether we go to different countries or stay in England, we want to be as up to date as we possibly can be.
We got to a lot of games but reports that I went to Spain to watch a certain player were incorrect.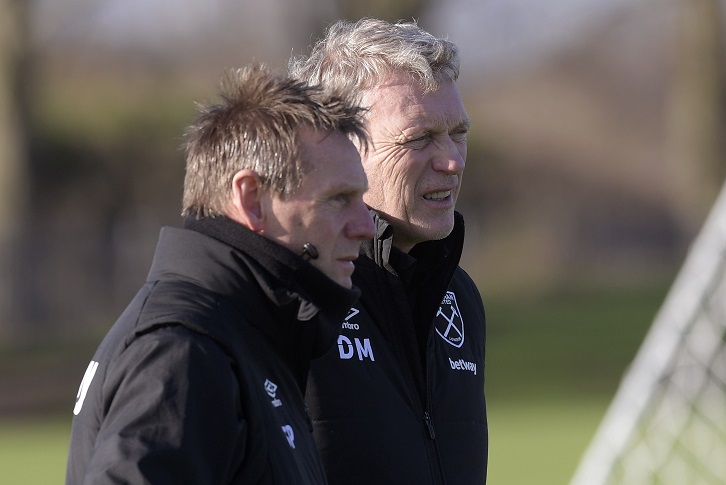 We want to win the FA Cup, but the Premier League remains our priority
Next week is a massive week for us in the Premier League, with a home game against Crystal Palace, followed by a trip to Brighton & Hove Albion.
The bottom half is as tight as I can remember and there is certainly nobody being cut away at the moment, so we have got to try and keep ourselves away from the bottom.
We're in a healthier situation at the moment, but we know that can easily be changed.
But our focus at the moment is the game in the FA Cup. We want to try and get a positive result. We're in a good place, we've had some good results and put in a good performance against Bournemouth at times in the game, so we want to try and build on that.
The players have shown exactly what they can do. We've demanded more of them and I have to say some of them have really done well and others have improved throughout the squad, so from that point of view, we've all got to work together, but we're nowhere near the finishing line yet.
We've got to keep the blinkers on and stay focused on getting enough points to, first of all, be a Premier League club next season.
You've got to go into every competition to try and win it and I'll definitely attempt to try and win it, but there is a little bit of a caveat in the back of that, which is that we have got a Premier League game on Tuesday, whether that's right or not, and another one on Saturday.
With the injuries we've got, it's starting to take its toll on us, but I'm positive.
The team has got a bit of momentum going at the moment and I want to win again. I want to ensure the players know it is an 'all the time' thing we've got going and not just something they can do now and again and hopefully we can do that."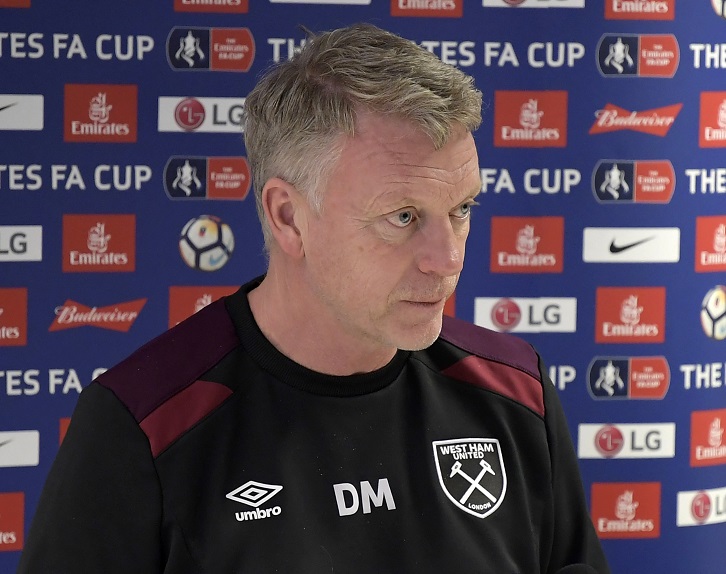 I'll do my homework on table-topping Wigan
I have watched a few Wigan Athletic games and will watch some more between now and Saturday afternoon as well.
I hope everyone realises that Wigan are a good side and they're playing good football as well.
The strange thing is that it is only five seasons since they won the FA Cup and were relegated the same year from the Premier League.
If you look back and ask the Wigan people what they would rather have happened, I think they'd say they'd rather still be in the Premier League.
They knocked my Everton team out in the sixth round that season and I've played and managed against Wigan a lot over the years. I don't think we've got a score to settle but I certainly think it will be a tough game for us.
Paul Cook has done a really good job, but they've obviously got to focus on getting back into the Championship and maybe the Premier League in the future as well.