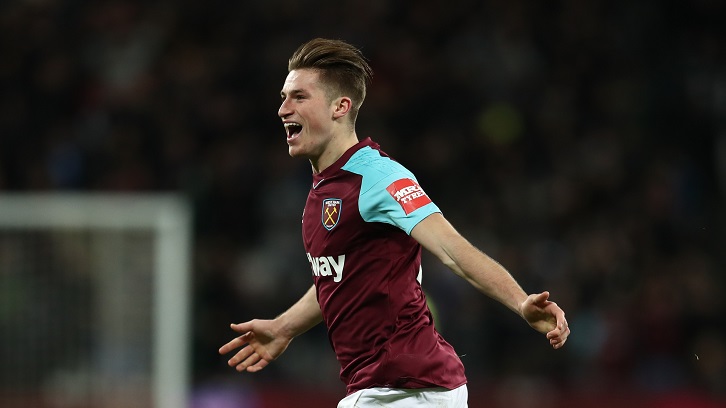 Reece Burke wants to be West Ham United's Emirates FA Cup hero again when he returns to Wigan Athletic on Saturday.
The young defender, who spent last season on loan with the Latics, scored the Hammers' extra-time winner in their 1-0 third-round replay victory over Shrewsbury Town at London Stadium.
And the 21-year-old is hoping manager David Moyes hands him another opportunity to shine at the DW Stadium this weekend.
We'll try and get a clean sheet first and, if I get another chance to score, I'll try to take it!

Reece Burke
"Hopefully I'll get some more minutes under my belt. I don't know what the manager will do with the team, but we have got a few injuries and obviously, having played in the two other FA Cup games against Shrewsbury, I hope to get another opportunity," said Burke.
"I played at right-back in the first game, then centre-half in the replay, and we kept two clean sheets which I was really happy with. To also score the winner in extra-time was obviously a good moment for me too.
"It's always good to nick a goal as a centre-half, but obviously that won't be the first thing that comes to mind if I play on Saturday, as that will be defending and trying to stop them. We'll try and get a clean sheet first and, if I get another chance to score, I'll try to take it!"
Along with fellow Academy graduate Josh Cullen, who also impressed in the two ties with Shrewsbury, Burke was recalled from a loan spell at Championship club Bolton Wanderers earlier this month.
The Newham-born defender admits it took time to get back up to the speed of Premier League training, but is relishing the opportunity to show Moyes and his staff what he can do at Rush Green on a daily basis.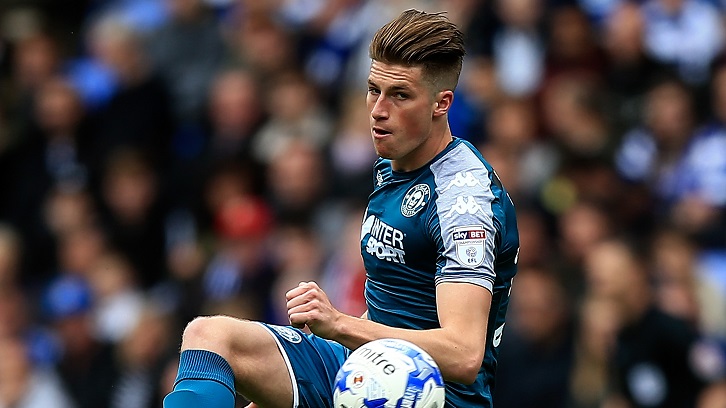 "It's a bit different here than at Bolton, I'd say. It's a slightly different game and it took me a little while to get used to it again, but the more you train and hang around with the lads, the more you learn about how they train.
"I feel I am up to speed now and am feeling quite sharp. I don't know if it's my time yet to play week-in, week-out in the Premier League, but, if not, loan football is where I need to be to playing regularly and developing and trying to reach that."
Burke's loan spell with Wigan last season was a challenging time, as a series of injuries restricted him to just ten appearances as the Greater Manchester club were relegated from the Championship.
He is hoping to forge a better memory of the DW Stadium this weekend.
"It was a very difficult season for me, probably the worst of my career so far, but you can't pick and choose when you get injuries and unfortunately I managed to pick up a lot in one season.
"I had to have a hernia operation, then came back from that and got myself injured again, so it wasn't a season I was happy with.
"I've learnt from it, got myself back right and this season I have not picked up any injuries yet, touch wood, so hopefully I can carry on and stay fit."