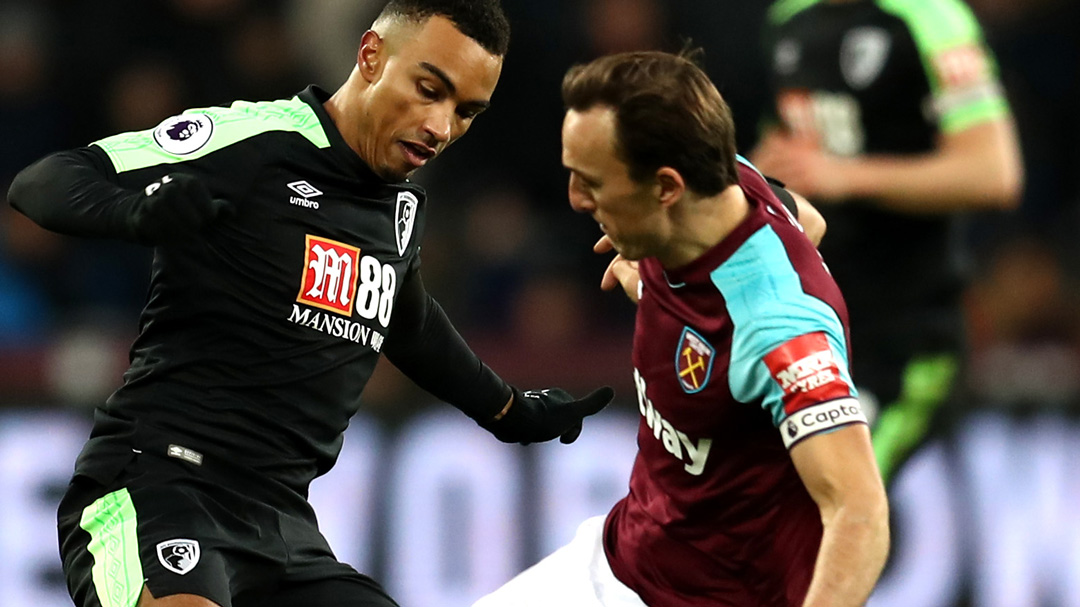 Mark Noble thought the Hammers showed good heart to earn their point against AFC Bournemouth on Saturday – especially given their efforts to make progress in the FA Cup during the week.
Seven of David Moyes' starters played some part over the 120 minutes of Tuesday's cup win against Shrewsbury, but still found the energy to pull a result out of the bag after Ryan Fraser's 71st minute goal threatened to derail their unbeaten start to 2018.
The hosts rallied immediately, with Chicharito equalising just 64 seconds later, and skipper Noble felt the draw was a fair result.
"I'd say it was a pretty even game to be honest," the No16 explained. "We started off really well and had a couple of good chances but just couldn't quite find the back of the net.
"They got back into the game and after going 1-0 down to score ourselves straight away was fantastic.
"You could tell that the 120 minutes on Tuesday affected our last 20 minutes, but we got a result – another point – and that's the main thing."
Chicharito came off the bench to score the all-important goal and Noble had praise for the Mexican after he notched his fifth of the campaign.
He continued: "We brought Chicha on, he hasn't played much football recently, and that's what he does – get in those positions.
"I hope there's lots more to come, he's a great finisher as we know. The way Manu and Marko have been playing, obviously the manager has had to stick with them, but he's come on and scored a very important goal for us."