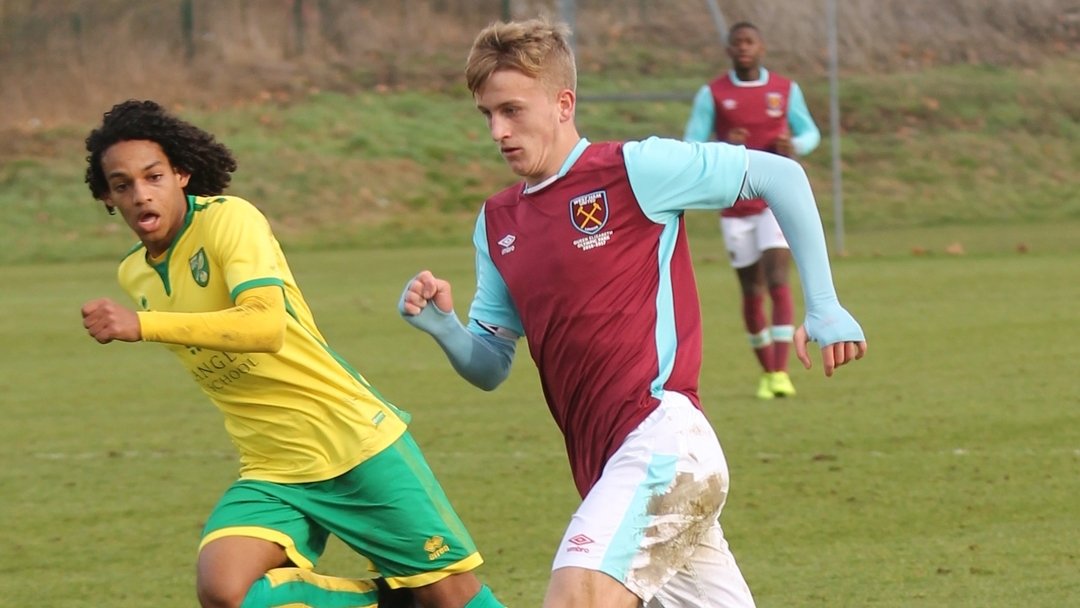 Reece Hannam is thrilled. And rightly so.
The defender has just played a crucial role in a huge win for West Ham United's U23s, helping his side to a dominant 3-0 Premier League 2 Division 1 win away to Manchester United.
"I think I actually played well," Hannam said – a major understatement. "I tried to do the simple things, and then when we 3-0 up I felt a bit more comfortable trying different things.
"It was definitely one of my better games of the season. I don't feel like I've played that well but Terry Westley told me it was one of my best matches of the campaign. That gives me something to really build on."
Those who know Hannam will say it is rare for the 17-year-old to pat himself on the back. An admission that he feels he performed against the Red Devils is more than a fair reflection of the defender's showing.
I'm not often satisfied often with my level or my performances...I suppose that's one way of improving, though, never being satisfied.

Reece Hannam
Hannam, who signed a new deal in the summer, freely admits he is often never satisfied with his efforts. It is not often he allows himself to savour a decent effort, instead he is always looking for ways to improve.
"I'm not often satisfied often with my level or my performances. Even if I'm playing well, or someone tells me I've had a good game, I feel like I need to improve on a number of levels.
"I haven't been happy with my performances so far this season, if I'm honest. I do feel like I'm getting better and, certainly since Christmas I reckon I've seen some improvements in the way I play.
"I suppose that's one way of improving, though, never being satisfied."
Hannam has been given chances to play for the U23s after impressing in the U18s, but there is high competition for places at left-back in the Academy.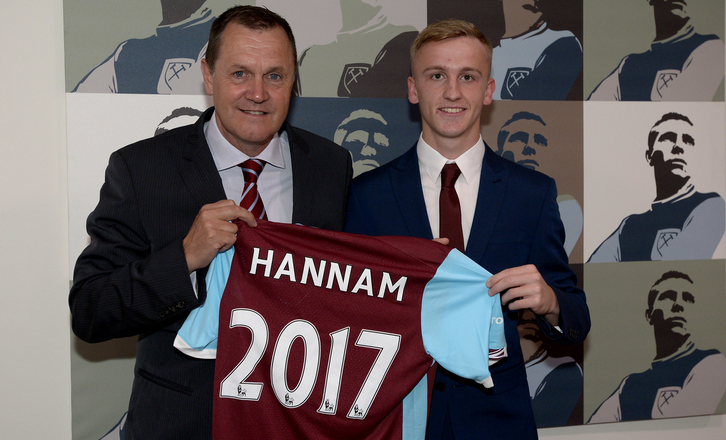 Vashon Neufville is slightly older and often plays at U23s level. While Hannam is a regular for the U18s, he has his eyes firmly set on permanently displacing his West Ham teammate.
"I wouldn't say there's a rivalry between Vashon and me, but we both know we're playing for the same position and I'm actively trying to take his spot in the U23s," Hannam said.
"I respect him more than anything, though. We get on well and it's more a friendly competition. We're pushing each other to be better and, even if you're in the team, you can't rest on your laurels because there's another player there who is ready to take your place."
As already established though, Hannam is not often satisfied, and the left-back is harbouring ambitions of a place within the senior squad at the Hammers.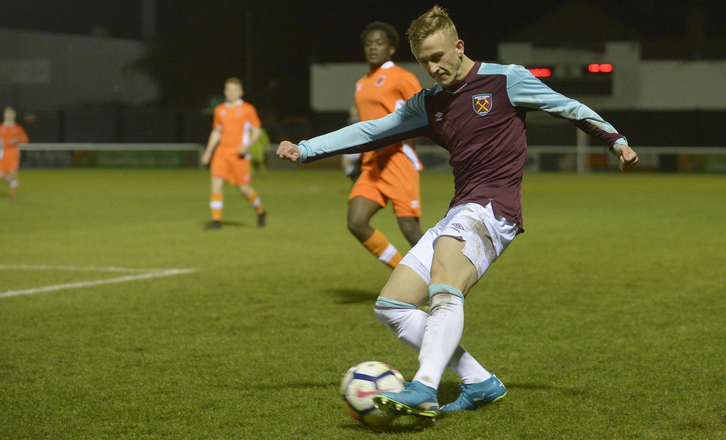 Manager David Moyes has shown the Academy is a part of his plan, with the likes of Declan Rice, Domingos Quina, and Toni Martinez getting chances in the first team since the Scot took charge in November.
And Hannam is eager to become one of the next names on that list.
"I want to get into the U23s regularly and perhaps even, if possible, get recognition in the first team. There's a long way to go for that, though.
"Even the chance to train with the senior squad at Rush Green would be amazing. The boss has shown he's willing to give youngsters a chance and it would be amazing to earn that opportunity."