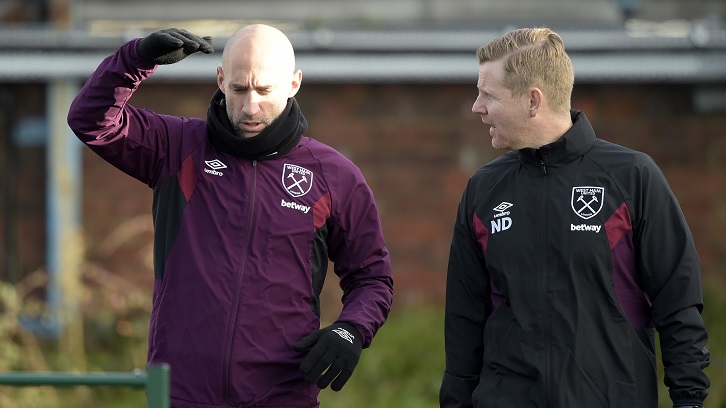 Nick Davies has returned to east London to take up the role of head of fitness under manager David Moyes, eight-and-a-half years after his first spell with the Hammers ended.
Welshman Davies brings with him a wealth of experience at the highest level of football in this country, having previously held the role of Head of Sports Science at Charlton Athletic, West Ham, Birmingham City and Norwich City.
The 39-year-old was recruited by Moyes and joins a strong backroom staff that also includes coaches Alan Irvine, Stuart Pearce, Billy McKinlay and Chris Woods and head of medical services Gary Lewin.
"It's strange to think it is a decade ago, but I joined the Club under Alan Curbishley and had two really enjoyable years here, so it's brilliant to be back and there is a little feeling of coming home, I must admit," Davies explained.
"Those couple of years were fabulous and obviously I really enjoyed my time working with Alan. We had some big characters at the Club in that time and it was a brilliant and inspiring time to be around the place. I thoroughly enjoyed it."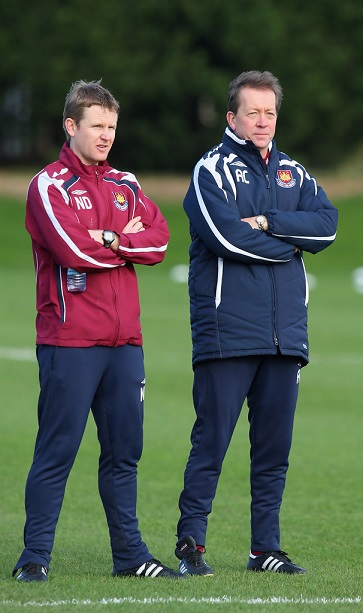 Ten years on from his first spell, Davies is back in Claret and Blue and thoroughly enjoying his new role under another of the Premier League's all-time great British managers.
"I've been ever so impressed since I came back. This is the first time I've had an opportunity to work with David and I was delighted when it arose to come and be a part of his backroom staff.
"He is such a meticulous guy and his eye for detail is one of his things that everyone at the Club is benefitting from.
"My introduction over the last five weeks has been an enjoyable one and I feel I'm thriving here."
Davies, who worked under Irvine at Norwich, is just one of a host of highly-qualified staff working as part of Moyes' backroom team.
Lewin spent more than a decade as England's lead physiotherapist, while the likes of head physio Dominic Rogan, first-team physio Fraser Young, rehab fitness coach Eamon Swift and head of performance analysis Jamie Osman all have extensive top-flight experience.
"There is calibre in every department and it's definitely true to say we have got some really skilled, dedicated individuals here
"It's brilliant to be part of something which you feel can get better and continue to evolve and ultimately help the manager maximise what the players can deliver for him on a matchday from a physical perspective."
*Full interview to appear in Saturday's Official Programme for the visit of AFC Bournemouth.