David Moyes met with the media on Friday afternoon to talk all things West Ham United ahead of Saturday's clash with AFC Bournemouth.
The boss talked the coming matches, transfer speculation, 200 Premier League wins and avoiding relegation…
A target of 205 wins
A 4-1 victory over Huddersfield Town last weekend gave Moyes his 200th win in the Premier League as a manager, making the West Ham boss only the fourth manager in history to reach this tally.
The Scotsman has set himself the target of reaching 205 – adding another five to his total – which he believes will confirm West Ham's status in the Premier League for next season.
When asked about his wins, Moyes said: "205 is what I'm aiming for at the moment because that would mean West Ham are definitely in the Premier League. If we can get another five wins then I'm sure that will be enough to keep us up."
Carroll injury creates opportunity
An injury lay-off for Andy Carroll was confirmed by Moyes during his press-conference, which will spell more chances for the Club's other strikers to play, according to the manager.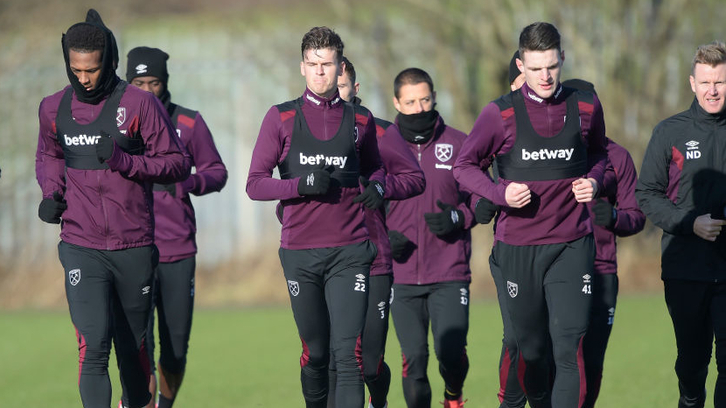 Media speculation has seen a couple of West Ham's attackers linked with a move, something Moyes has once again denied, and he is looking forward to seeing which of the players takes their chance when it is presented to themn.
"I can see a situation where more of them play, play more games, because we've got an injury to Andy, we're not in any hurry to lose any players.
"It just happens that we've got four or strikers which can all do a really good job and we've also got one or two who are in the team just now who are playing well. It's one of these things where you've got to be ready, wait for your time and when your chance comes make sure you take it.
Eddie Howe's 'good job'
Although Moyes is one of the Premier League's most experienced managers, having been in charge for over 500 matches in the competition, this weekend will mark Bournemouth manager Eddie Howe's 100th in the top flight.
Moyes has got nothing but respect for the job Howe has done on the south coast and is impressed with the style of play expected of the Cherries.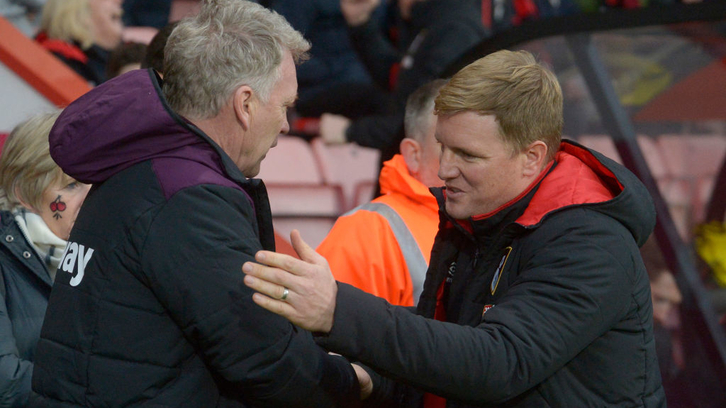 "I think he's done a really good job at Bournemouth," he said on Howe. "I think he's given them a real stability and a style. I used to play against Bournemouth as a player when they were in the lower leagues, down the bottom end and I think they look a good team.
"They have got a defined style to the people they bring into the club, how they look as if they want to work. You have to admire them for a lot of the things they've done there."
Bournemouth will be a 'difficult game'
"I think Bournemouth have got a good attacking style, which always gives them a chance of scoring," Moyes said on this weekend's opponents.
"They had a really big win against Arsenal and that can do good things for you. We played them a few weeks ago and they had a little plug at us, and we had a little plug at them, so overall, we know it will be a difficult game."
The game Moyes is referring to ended 3-3 on Boxing Day, and the boss admits both sides could have won what was a 'strange' fixture.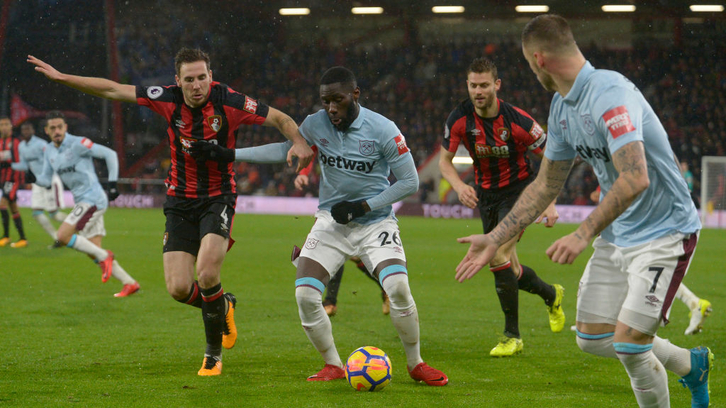 He added: "The last game was strange. We were a bit unlucky in the end not to win it because of a referee's decision. They would also say they had better chances and could have won it before us. It was a strange game."
'Magic' number 40
A common belief in Premier League football is 40 points is enough for a team to avoid relegation and, while Moyes says he's not set his team any targets, he does consider 40 to be the 'magic figure'.
He said: "I've set no targets with the players but ultimately I think 40 was always a magic figure. I might stand corrected there may have been an odd year when 40 was not enough but over the years it was the magic figure.
"It may not take that this year, I don't know, but I think the sooner you get to it then the better chance you have of staying in the league."
'There's no easy games'
"It sounds easy but all the managers in this half of the league will be thinking there's no easy games," Moyes responded, when asked about West Ham's coming run.
After playing Bournemouth, the Irons will take on Crystal Palace, Brighton and Hove Albion, and Watford in the Premier League.
Moyes has dismissed the idea that this is an easy run of fixtures, saying: "Everyone is difficult and I've not seen anything to necessarily suggest that anyone is better than anyone else.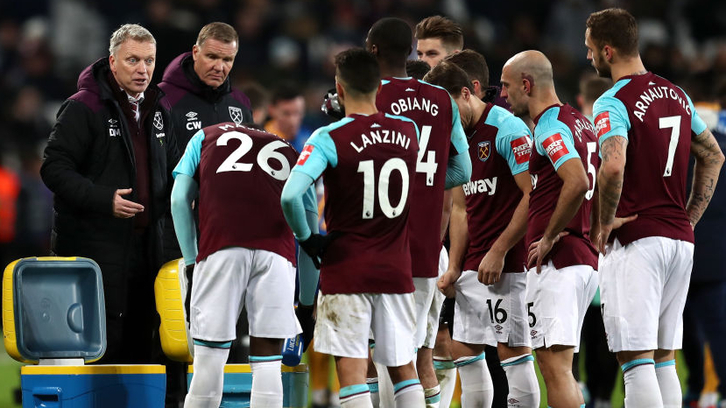 "At the moment, we're in a good run and we're doing okay. It's really important to keep that going because we don't want to drop back nearer the bottom."
The manager pointed to last week's win over Huddersfield Town as the level of effort he wants to see this weekend, and in the games to come.
"I think what we've got at the moment is hopefully, a little bit of momentum and we have got to keep it going. The game at Huddersfield showed our improvements from our performances and we're telling the team to do this again and give us an even better performance."
'I'm a football supporter as well as a manager'
Moyes was questioned about his attendance at Chelsea's match with Norwich City on Wednesday, amid speculation the boss was scouting transfer targets.
In response, he laughed: "I'm smiling because I'm amazed folks would be surprised a manager is watching another game. That's part of our jobs as managers.
"We do the team but also you go and watch other games, to watch players, to watch tactics, to watch anything even as a football fan.  People shouldn't make a lot of it. I go to a lot of games.
"I'm a football supporter as well as a manager and I like to go and watch other games."