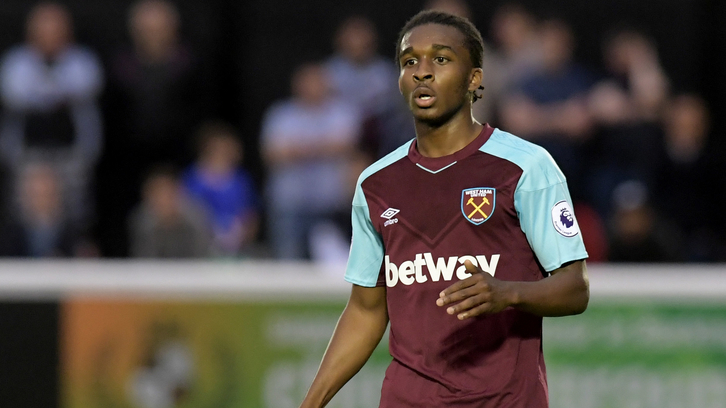 With Arthur Masuaku busy establishing himself as a firm fans' favourite and Aaron Cresswell impressing in a new role in West Ham United's back five, it would be easy to ignore another left-back emerging behind the scenes.
But Vashon Neufville does not want to be ignored. And after being handed a spot in the Hammers' first-team squad for the first time nine days ago, it is clear his hard work is beginning to pay off.
The young left-back did not get on the pitch against Shrewsbury Town in the original Emirates FA Cup third-round clash between the two sides, but that taster of senior action has left the defender hungry for more.
"It was amazing to be involved, especially in the FA Cup," Neufville, still only 18-years-old, reflects. "It was the first time and I've been thinking about it for a while. Hopefully there are plenty more chances for me to do it again and maybe get on the pitch."
Should the full-back continue his impressive form for the Club's U23 side in Premier League 2, he will not have to wait long until that chance finally comes.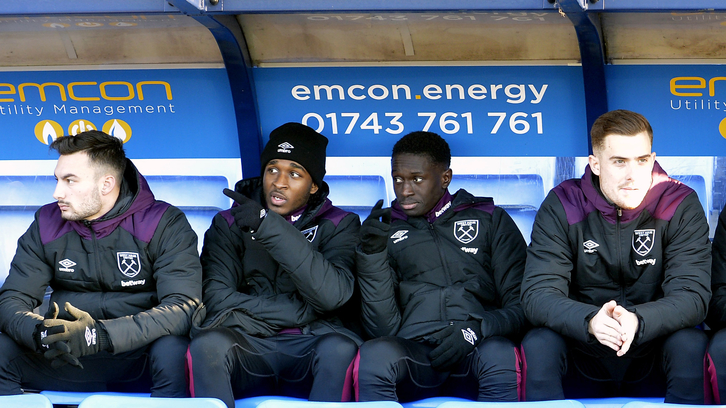 A former England U16 and U17 international, the youngster's talent is obvious and, as a player who flies down the left-wing for the U23s before tearing back to help his team defend, Neufville encapsulates what it means to be a modern-day full-back.
They are not skills that come overnight for a young player, though, and the likes of Masuaku, Cresswell and Paul Konchesky – who is often found mentoring young Hammers at Chadwell Heath – have been key influences on the defender.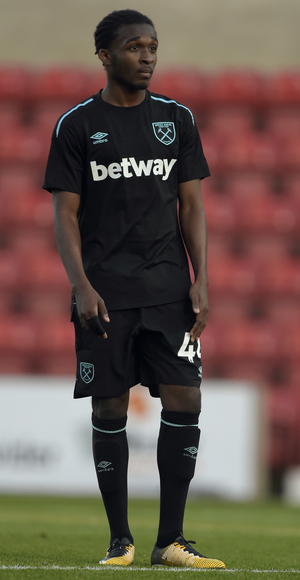 "Both the first team left-backs Cress and Masuaku are great players so I always watch what they're doing on the training pitch and learn from them," Neufville explains.
"If I get the chance to replicate how they play then maybe that increases my chance of being able to fill in for them at some point this season. They are both brilliant at getting forward and delivering crosses and they can defend too.
"Paul has also really helped me this season, not just on the pitch. He has helped with my lifestyle and given me all his experience.
"It's great to have players around the training ground who have been involved with the Club in the past, like Jack Collison and Matt Upson too, and you can always ask loads of questions. You can always keep on learning."
A former England youth international, Neufville will be hoping to be involved in some capacity tonight but, should another opportunity elsewhere to gain senior experience present itself, the teenager is keen.
"I want to get some senior experience this season, that's the aim for the second half of the campaign," he says. "Hopefully I can get out on loan somewhere this month and play some League football. That's the aim but we'll wait and see."
Wait and see we will, but if Neufville continues in the same vein, the wait for a first senior appearance and the chance to put what he has learned into practice will soon be over.