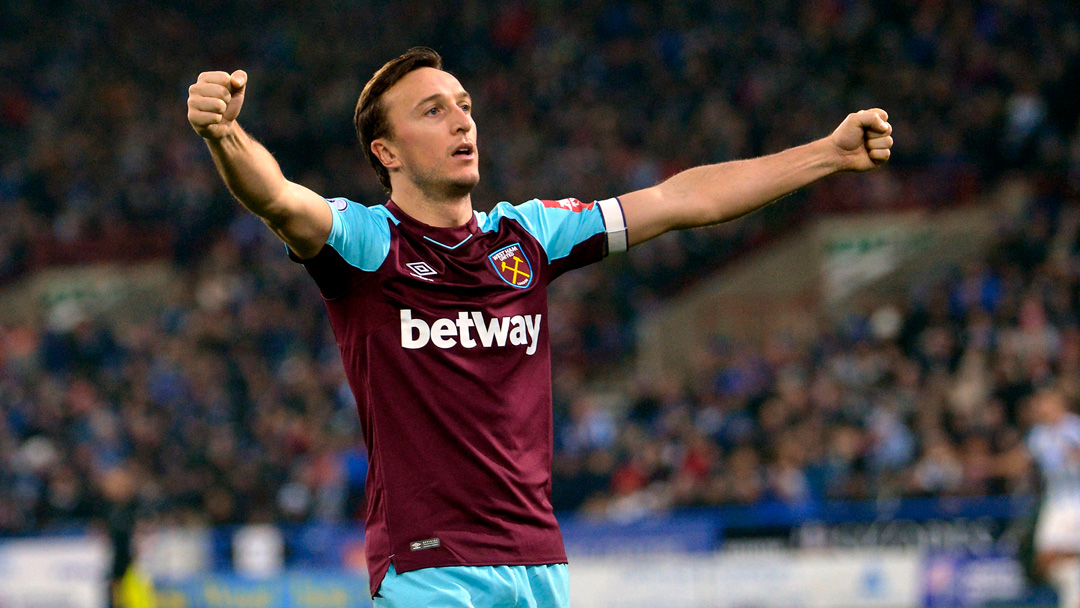 Mark Noble is already looking forward to taking to the pitch again after Saturday's 4-1 victory at Huddersfield Town pushed the Hammers up to eleventh in the Premier League table.
West Ham put in a terrific attacking performance in the second half at the John Smith's Stadium meaning Noble and his teammates will approach Tuesday's Emirates FA Cup replay against Shrewsbury Town confident of making progress.
Noble, who opened the scoring with a 25th minute goal at Huddersfield, just wants the positive momentum to continue, so for him the visit of the Shrews cannot come quickly enough.
He said: "The win at Huddersfield sets us up perfectly for Tuesday's game. Obviously after wins like Saturday's you look forward to the next game more than anything.
"It was a great away win and now Shrewsbury at home, under the lights, will be fantastic on Tuesday night.
"Our league position now gives us a little bit of a buffer to attack the FA Cup. It's a game we can look forward to instead of having to worry about resting players. Shrewsbury will be a tough opponent, but we have the players to win on Tuesday night."
West Ham skipper Noble was naturally delighted to get on the scoresheet as the Hammers registered their second away win of the season.
He explained: I don't score that many, so it's nice to get one – especially as it was a goal in open play and not a penalty. I was getting some treatment before the game and for the first time in two-and-a-half years Craig our masseur said to me 'I think you're going to score in open play today'.
"He's never said that before, so I'm kind of hoping he says it next week as well! When I do get a goal it's enjoyable, especially in front of our fans for the team you support.
"The manager has attention to detail and a massive will to win. We work long hours on the training ground on our shape and set plays, and no matter how big a player is, you need to be told what to do and he's not afraid to tell the players what he expects from them.

"He did that at half time on Saturday. We defended well in the first half, but we were sloppy going forward. He told Manu and Marko that they needed to look after the ball a little bit more and in the second half they were incredible."