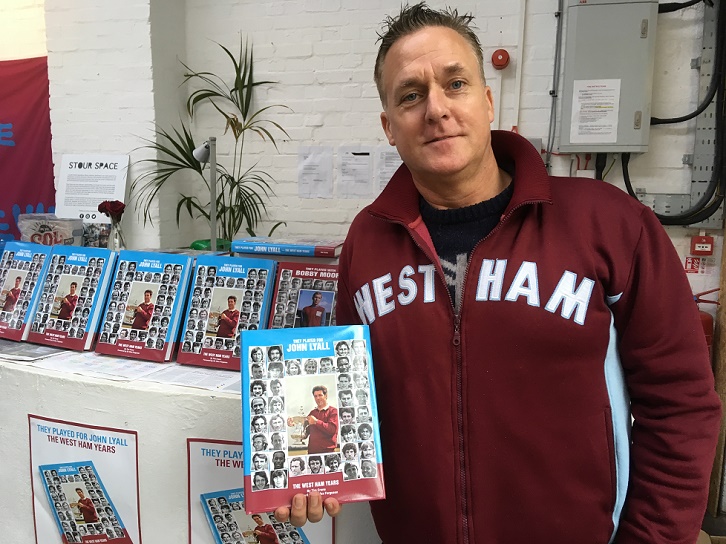 It is unlikely there is a West Ham United fan alive who has met more former Hammers players than Tim Crane.
A lifelong supporter with a healthy obsession with the Club's history between 1958-89, Crane penned the wonderful They Played with Bobby Moore in 2014, speaking to the 89 players lucky enough to wear a Claret and Blue shirt on the same pitch as the late, great captain and defender.
Three years on, Crane has done it again, publishing the equally magnificent They Played for John Lyall, containing interviews and hundreds of exclusive photographs with the 77 Hammers who were picked by the late, great manager.
Lyall, of course, graduated from the Academy of Football and played for West Ham before an injury led him into coaching, first under the guidance of Ron Greenwood, and latterly as Team Manager in his own right.
A superb coach, outstanding man-manager and meticulous administrator and recruiter, Lyall led West Ham to two FA Cup triumphs, in 1975 and 1980, and a Club-record high third-place top-flight finish in 1986.
He passed away in April 2006, aged just 66, but his legacy in east London, as Crane and the players he spoke to for his 376-page book confirm, will live on forever.
The vast majority had very fine things to say about John

Tim Crane
"Seventy-seven Hammers played for John over 15 years, so there was a consistency there," Crane began. "There are some amazing interviews and great stories and excellent insight into how John ran West Ham United Football Club, almost singlehandedly, from 1974 until 1989.
"Obviously we had a couple of great FA Cup journeys in there, European campaigns, relegation, promotion and plenty of other things to talk about."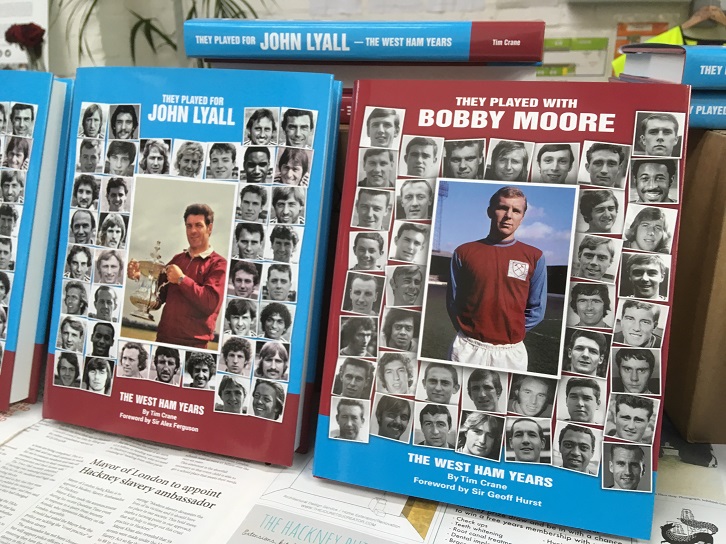 For Crane, writing his second book on West Ham and on a figure he revered was a real labour of love.
"People will know the household names like Brooking, Bonds and Devonshire, and I managed to find all 77 except one, a Scottish goalkeeper named Tom McAlister.
"I spoke to all of the living Hammers among the 89 who played with Bobby Moore, along with the families of the deceased ones, but I just could not find Tom, despite using a genealogist and speaking to all his former teammates and former clubs. Hopefully he will come out of the woodwork!"
Crane did manage to speak to the other 76, however, and the vast majority were glowing in their praise for their one-time boss.
"Frank McAvennie told me the story of when he made his debut for Scotland at Hampden Park, he was feeling very nervous, but then there was a knock on the dressing room door and it was John, who had driven all the way up to Glasgow to wish him well.
"John had that very personal touch and it was the first brick of trust in that loyalty and support players had from their manager.
"There were loads of stories of how he would go to hospital to see his injured players, and send flowers to their wives. He just went above and beyond what was normal as a manager.
"The vast majority had very fine things to say about John."
One man who did not play for John Lyall, but had huge respect for the man and the manager was Sir Alex Ferguson, who has written the foreword to Crane's book.
"It's amazing. I just sent a letter addressed to Sir Alex at Old Trafford after John's wife Yvonne had been very supportive and suggest I contact him.
"I heard nothing initially and then, on the day I was going to print, his secretary called to say he had been in Portugal for a month but he wanted to write the foreword and asked me when my deadline was.
"I told her it was four o'clock that day and, lo and behold, at five to four o'clock an email came through with a wonderful foreword and a photo of the man himself.
"Sir Alex was the right man to write it because he was very good friends with John. When he came down to Manchester United from Aberdeen, it was John who he asked for information about English football, and Sir Alex never forgot it.
"The foreword and the book as a whole are, I hope, a fitting tribute."
*They Played for John Lyall is available in hardback from ebay, the Newham Bookshop and Swan Books in Upminster, priced £25.