Interviews
Burke: We want to express ourselves more at home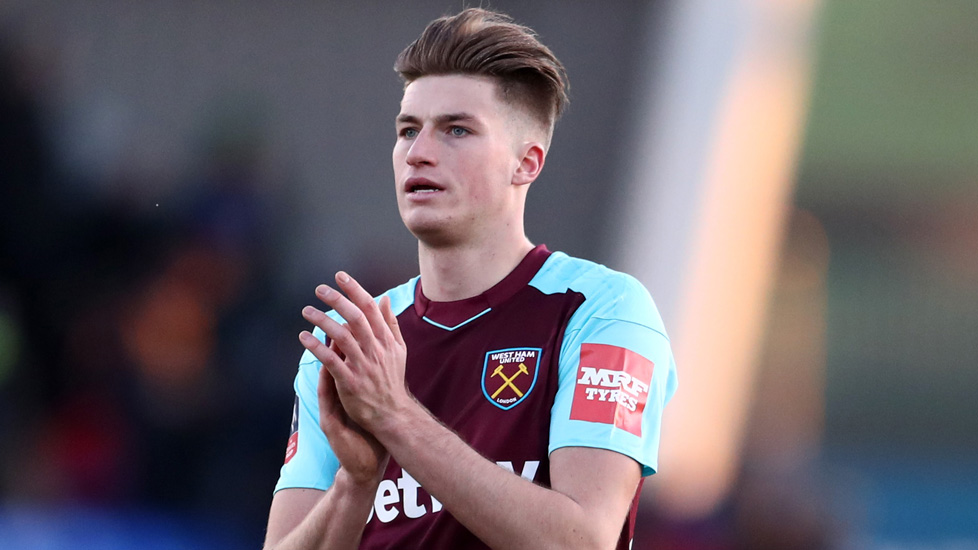 Reece Burke is hoping to be given another chance to shine when the Hammers take on Shrewsbury Town in their Emirates FA Cup third round replay on Tuesday.
The 21-year-old defender returned from spending the first half of the season on loan at Bolton Wanderers to start in the first running of the tie in Shropshire last weekend.
He started the game alongside Josh Cullen, who like him had only just come back from Bolton, and although Burke wanted to get the tie won first time around, he is sure the Hammers will make progress at London Stadium.
"It's tough going to grounds like theirs," he said. "It was a scrappy game, but we're looking forward to playing them at home now and hopefully we can express ourselves on the floor a bit more.
" I have played League One football before so I knew what to expect. It's a different kind of game [to which we're used to] and we want to play a little better at home.
"First half, hands up, they had the better chances but you have to stay in the game. We did and we've got the replay."
Burke and Cullen played 27 times between them for Bolton before coming back to West Ham last week and the Academy products are relishing their opportunity to impress – even if the latter did have to contend with having a tooth knocked out during the game.
Burke added: "It all happened quite quickly, but Sunday was obviously an opportunity for the manager to watch me play.
"It started off not so good for Bolton this season and we were struggling to get a win, but things picked up recently. I was back in the team and results got better, so hopefully they can continue with that.
"For Josh, last season his tooth got knocked, but it came out on Sunday. Luckily he was able to have it put back in. It was that kind of game – their centre-half was bleeding too and fair play to Josh, he's an aggressive little player. He put his head on the line for the team."