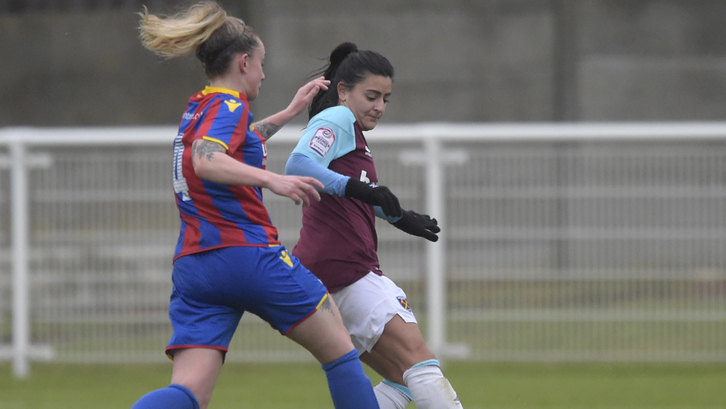 West Ham United Ladies are determined to get 2018 off to a bang with a win against Gillingham Ladies this Sunday, according to Andria Georgiou.
The Ladies return to action with their first match of the year this weekend when Karen Ray's side welcomes the Gills to Rush Green Stadium.
This fixture comes after the team returned to training this week, following a mini festive break, and Georgiou says the side is ready to get going again.
And the midfielder says there is a real drive to open January and 2018 with a positive result.
"It feels really good to be back from the Christmas break," the 21-year-old told whufc.com. "We were off for around two weeks but it felt like longer. It was brilliant to get that first session done and there's a real buzz around the team heading into 2018.
We really want to start 2018 with a win against Gillingham...There would be no better way to open the New Year

Andria Georgiou
"We really want to start 2018 with a win against Gillingham, in front of our home fans. There would be no better way to open the New Year."
The reverse fixture was West Ham Ladies' first match of the 2017/18 campaign, in which the Hammers suffered a narrow 1-0 defeat.
Georgiou, who signed for West Ham in November, wasn't part of the team then but she and the team are keen to pick up more points this weekend.
She continued: "I wasn't here for the first game with Gillingham but the other girls have told me it was a really narrow loss, and we're all eager to rectify that with a win against them at Rush Green. I'm excited to play against them, as I am with every game."
The Ladies were bested 2-1 by Crystal Palace in their last game but the side was heavily praised by Ray for what is considered one of the team's best showings of the season.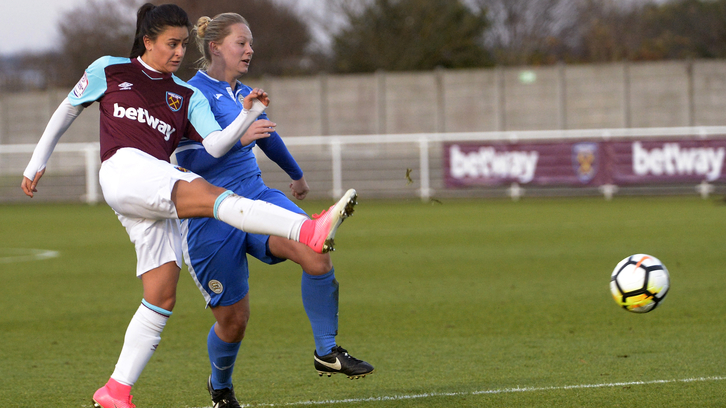 That sentiment has been echoed by Georgiou and the midfielder reckons the positives from that match will show themselves again against Gillingham.
"Despite losing that last game against Palace I actually think we put out one of our best performances," Georgiou added. "There were so many positives to take from that game, and we shouldn't have lost really. As a team, we know that was a really good match for us.
"We went into our little break on a bit of a high, which may sound weird given it was after a loss. But given how we played we were really happy, and we're only going to get better in 2018.
"If we train well we go into the weekend with more confidence. Good performances build confidence and, despite failing to win over Palace, we know we played well, and we're taking that good feeling into this game.
"We just have to try a bit harder against Gillingham. If we've keep being positive I'm certain our strong team can claim even more victories, starting this Sunday."