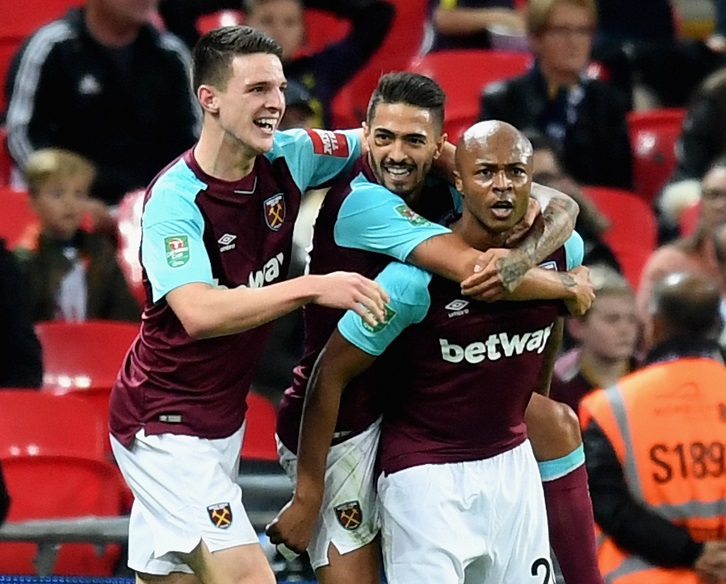 Last time West Ham United took on Tottenham Hotspur at Wembley Stadium, Andre Ayew scored twice as the Hammers came from behind to knock Spurs out of the Carabao Cup.
On Thursday, the Ghanaian and his teammates return to the Home of Football for another mouth-watering London derby, this time in the Premier League.
Ahead of what would be his third career appearance at Wembley, Ayew sat down to talk about the game, West Ham's improved form, their impressive opponents, Marko Arnautovic's growing influence and more…
Derby day is here again
Thursday's game with Tottenham is a derby and it's a game that, when you get the opportunity to score and win, you are very, very happy at the end of it. If I can get more goals, like the two I got against them in the Carabao Cup, that would be good, but it's more important for us to get points.
It's going to be a very difficult game, as we know what Spurs are capable of doing and we know their qualities, so we need to stay strong.
But we also have very good players in our own squad, and we are going there off the back of a big win over West Brom, so we need to stay positive and hopefully we can go out there and do something.
In the Premier League, the difference from other leagues in Europe is that anyone can beat anyone. You need to do your job and you can win games you aren't expected to win. You can't look at what other teams have done in the past.
Tottenham are a team fighting for a Champions League place and are doing a great job, but we need to do ours.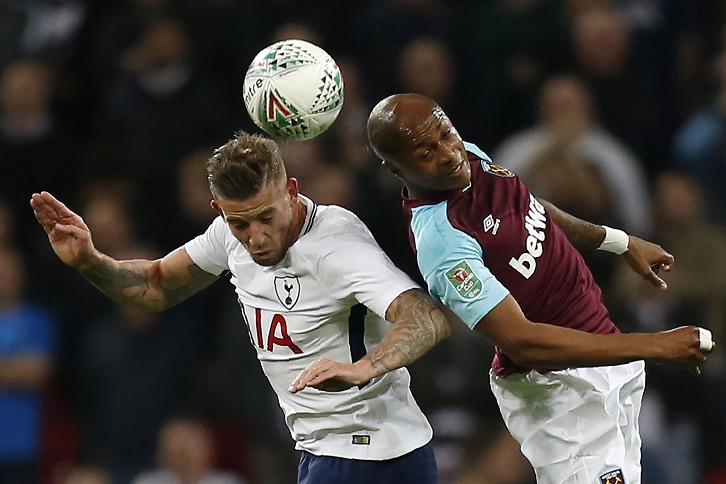 We know Spurs have real quality, but we can stop them again
Harry Kane has been top class and has done great for his club and country, scoring more than 50 goals in 2017. He has got players around him who are giving him great service, too, and he's been banging in the goals. He's a top, top striker.
It's not easy to deal with him, or with the likes of Eriksen, Son, Alli and their other attacking players, but we've done it before, beating them 1-0 at home last season, so why can't we do it again?
They are great players who have been playing together for a while, so they know how to play football and they try to go forward.
That's Tottenham and we know that they will always play good football, so we have to try to stop that and also play our own game and make them defend too.
It's a derby, so I expect there will be chances at both ends, but it's going to be tough.
Wembley is a great place to play football
Wembley is Wembley. I remember the first time I played at Wembley was in 2011 for Ghana against England and it was a great feeling because we know the history behind the stadium and all that.
Now, having more games to play there is good. We won there in the Carabao Cup, so hopefully we can go there and win again. That would be perfect.
It certainly doesn't give Tottenham a disadvantage because they are getting used to playing there. They beat Real Madrid there and they beat Borussia Dortmund, Liverpool and other teams there, so they are getting used to the stadium and I am sure that they feel at home now.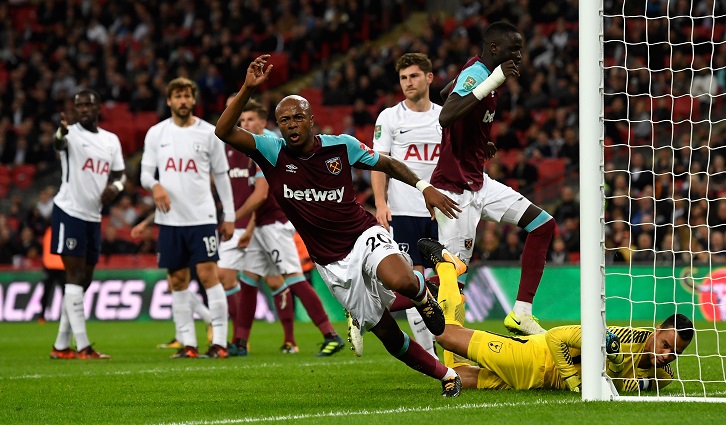 Our confidence is growing
We have had a pretty good few weeks, picking up eleven points from the last six games, so we're not doing badly.
We have shown a lot of character. We played the big guns before Christmas in Chelsea and Arsenal and got a couple of good results, which increased our confidence, so now we need to keep gathering points and moving up the league.
We are going to win games and we're going to lose some too, but we're hard to beat and we are going to keep scrapping for points to move up that table. We need to find even more consistency in our game, play some good football and make our fans happy.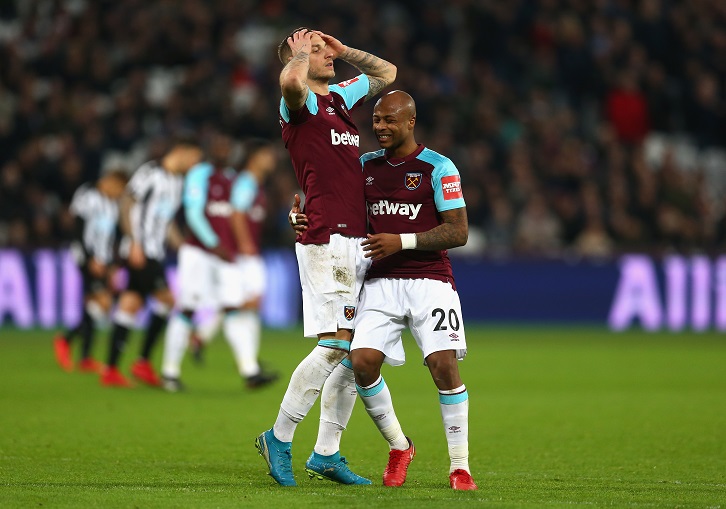 We knew Marko could produce the goods
We all knew Marko Arnautovic before he came to West Ham and he is showing his qualities. He is strong, he is quick and he can shoot hard and also take the ball.
Arnie is a good person, too. I really like him and he's having a good spell at the moment. He needs to keep working hard and keep it up, because he is helping us score goals and get points.
When you are in form like he is, you need to stay there as long as you can, because that's good for him and especially for the whole team.
We want him to continue and hopefully he is going to.