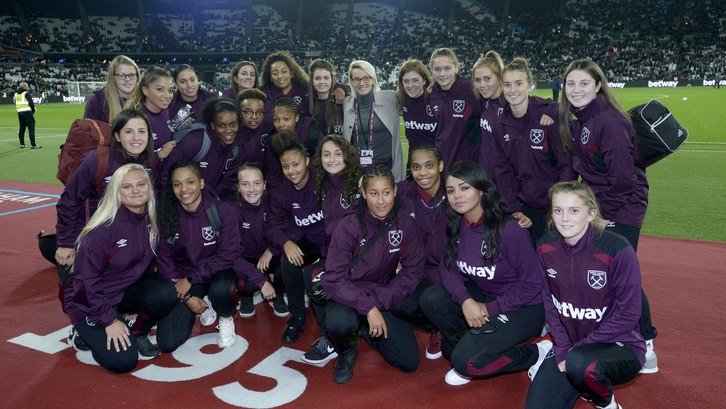 Rewind 12 months, and West Ham United fans would be forgiven for not knowing that the Club they so dearly supported even had a women's team.
The Ladies, at that time, had only just been brought in-house by the Hammers, having long stood as an independent set-up, and no one was quite certain of what the future held for women's football at the Irons.
Now, as 2018 begins, optimism around the development and progression of West Ham United Ladies could not be higher. A newly implemented infrastructure, a cash injection, a partnership with the University of East London (UEL) and an application for the reformed Women's Super League (WSL) has seen the Ladies side aiming for heights that never seemed plausible just a short year ago.
Success is never easy, and although General Manager Karen Ray has her sights firmly set on what is to come in 2018, a moment of quite contentment at the 12 months that have just passed is allowed.
"Now is the perfect time for us to stop and look at how far we have come," Ray smiled. "I truly believe we can take a deep breath and look back on 2017 as a huge success."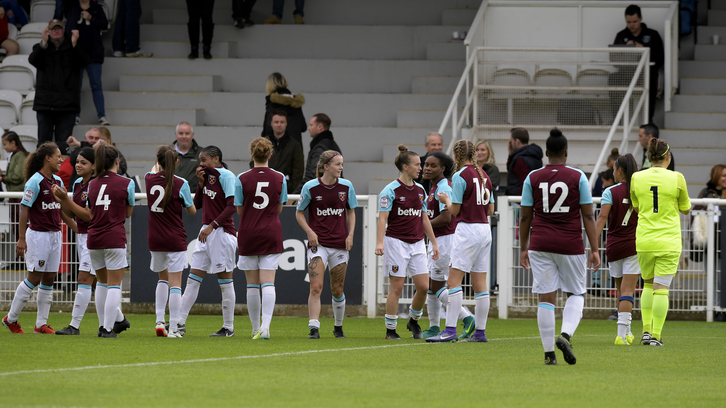 The journey to that success began in the summer, when Ray took on her current role. At the same time Jack Sullivan was appointed the team's Managing Director, a decision Ray believes has taken the side to another level.
"Jack's appointment was the most prevalent change. Since his arrival we have really kicked into another gear. His hard work and innovative ideas have allowed us to build a strong infrastructure and a professional environment, on which success can be achieved."
Reflection on 2017 is only permitted briefly, however, as plans for 2018 now begin to take shape. In the short-term, a new manager is to be appointed, after the Club parted ways with Greg de Carnys last month.
"I think we had to recognise that what got us here, won't get us to the next step," Ray admitted. "A new manager will be walking into a confident team who are eager to get results on the pitch.
"We have never kept our ambition a secret. We want to be at the forefront of women's football. Over the next 12 months we aim to achieve the best possible results in all departments associated with the Ladies."
Over the next 12 months we aim to achieve the best possible results in all departments associated with the Ladies

Karen Ray
Undoubtedly the biggest development to all women's football in 2018 will be the implementation of the first full-time, professional ladies' league in this country. West Ham Ladies were one of the first teams to welcome the change and unveil the intention to apply for a license.
Ray has been at the centre of that application and could not speak more highly of the Club's backing of the Ladies project.
"West Ham, as a Club, has been really supportive and have allowed us to use centralised resources to strengthen our position and diversify our opportunities," Ray beamed.
"Achieving that Tier 1 status would truly be a remarkable step for West Ham Ladies."
Such has been the Irons' commitment to the application that key individuals at West Ham have been heavily involved in the project. Joint-Chairman David Sullivan, Vice-Chairman Karren Brady and first team forward Michail Antonio have all taken active roles in building the awareness around the Ladies team.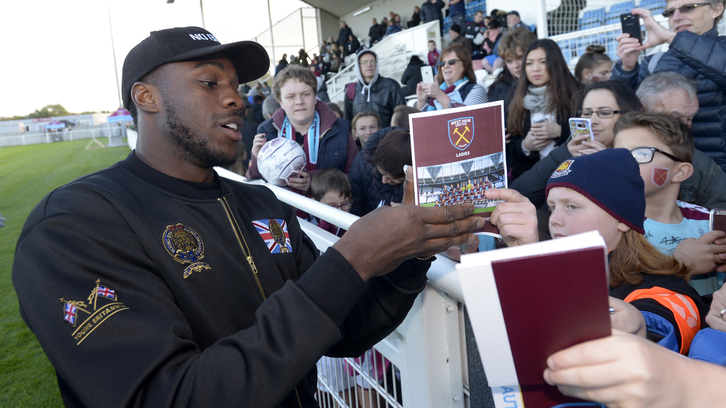 All three have both been spotted attending Ladies' fixtures and training sessions this campaign and have been keen to discuss their long-term plans for the side with supporters at these matches.
Ray continued: "The backing of David Sullivan, Baroness Karren Brady and Michail, who is a key ambassador for the Ladies, has been exceptional. With their support, I think it will be hard to find a Club that exemplifies what 'united' really means like West Ham does. Their support is crucial and I couldn't be more grateful for what they've done."
Ray's determination to take West Ham Ladies to the very top of women's football is clear. There's a drive in the General Manager to push the female Hammers all the way to the top in 2018 and beyond.
"From the moment I started at West Ham last year as an officer within the Foundation, I have felt at home. I think this Club does that to people. Being a small part of our Ladies' progression to the top of women's football is my ultimate ambition.
"I believe we have what it takes to get there. The Club wants to be a pioneer in women's football in 2018. The journey is only just beginning."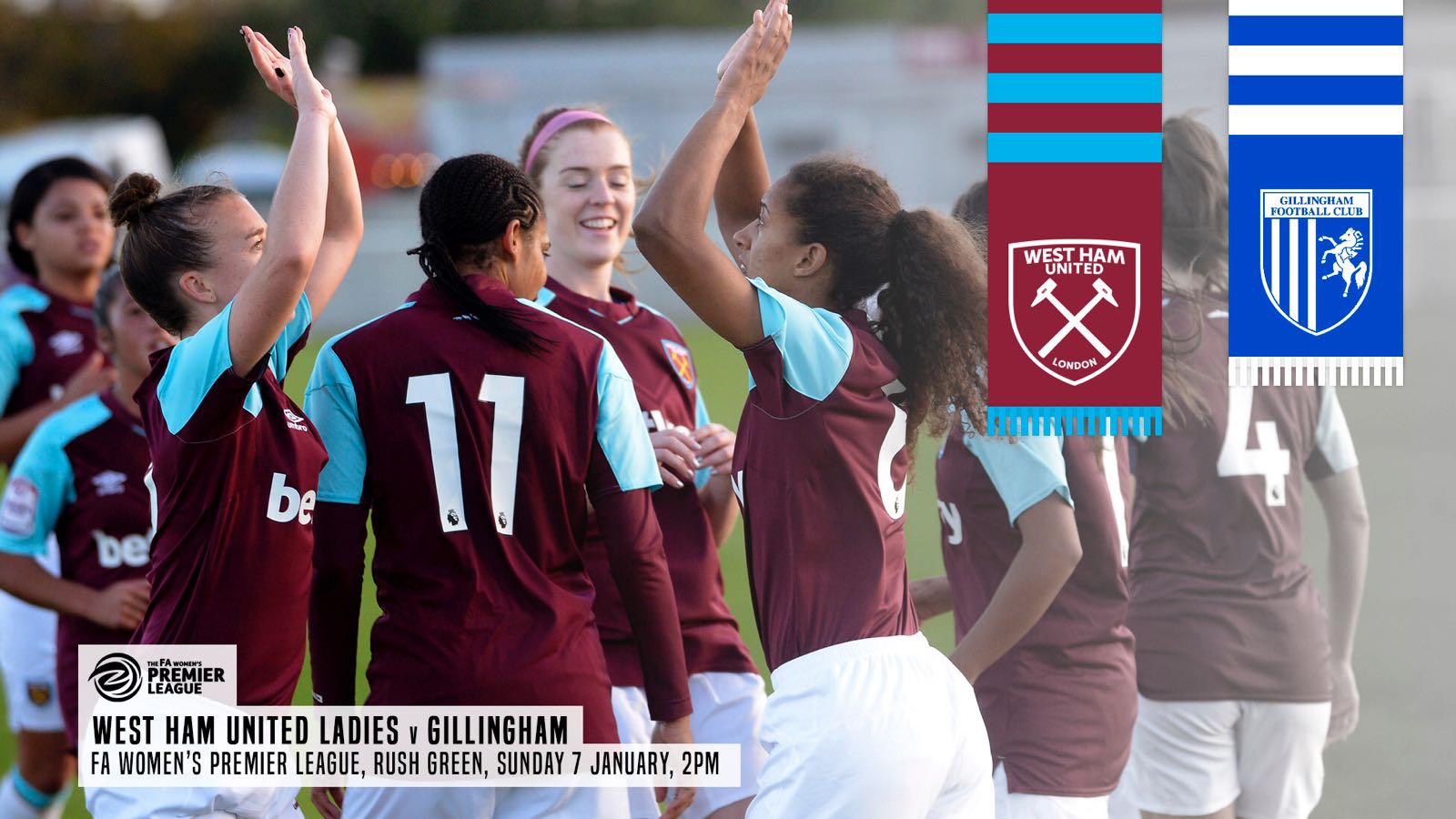 West Ham United Ladies return to action this Sunday, 7 January, against Gillingham Ladies at Rush Green.
Kick-off is at 2pm and admission is free for all Season Ticket Holders and Claret Members. Under 16s can also see the Ladies in action for free, while general admittance is just £2!