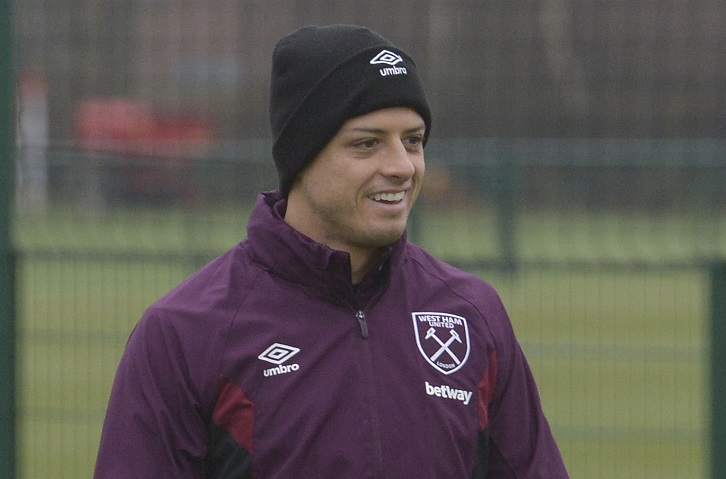 Chicharito has his sights set on a glorious 2018.
The West Ham United striker is set to lead the line for Mexico at the FIFA World Cup finals in Russia this summer, where he is aiming to lead El Tri to their most-successful tournament ever.
With 100 caps and a record 49 international goals to his name, it would not be in the slightest bit surprising if the 29-year-old did just that.
"It's going to be a great tournament," said Chicharito, whose Hammers host West Bromwich Albion in the Premier League on Tuesday evening. "We have an interesting draw and it's going to be hard, because we have the world champions Germany, then we have Sweden and South Korea.
"You cannot say which of those teams is going to qualify for the next stage. Germany is obviously the favourite, but all the other three will be trying to get through.
"We have a good preparation period over the next six months, with a lot of games in the month before the World Cup which will be crucial to help us be ready and be as fit as we can be to be at the top level at the tournament.
"We are not only aiming for the quarter-finals. We don't want to set a limit on our ambitions. We want to aim as high as we can because we know we have the potential. Every team in the World Cup has a chance and we want to do our best ever, to get to the final and even win the World Cup."
It was not a bad year at all and hopefully 2018 will be even better!

Chicharito
As a new calendar year dawns, Chicharito took time to reflect on 2017 – a year in which he enjoyed great moments on and off the pitch.
"Last year was unbelievable for me, talking not only in football but outside of the pitch in my personal life. It went pretty well and I've been very, very happy. The last month or two has been more difficult, first because I was injured and then because I've not been as involved as I wanted to be, obviously, but it was a great year overall.
"I became the all-time record goalscorer for my national team, I broke 100 caps as well, played in the Confederations Cup and made a very good impression around the world that Mexico is improving as a football team.
"It was not a bad year at all and hopefully 2018 will be even better!"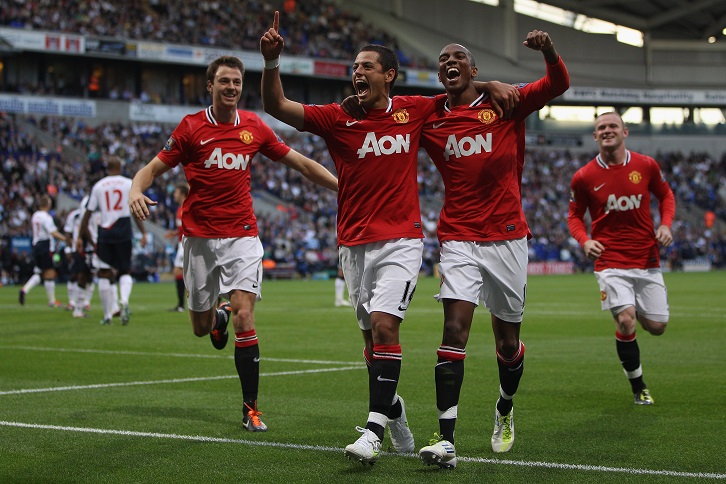 And Chicharito is hoping to kick-off 2018 by scoring a vital victory over one of his former teammates at London Stadium.
The Mexican spent four seasons playing alongside West Brom defender Jonny Evans at Manchester United between 2010-14, winning the Premier League in both 2011 and 2013.
On Tuesday evening, however, they will be in direct opposition as both teams seek three priceless Premier League points.
"We spent four years together in Manchester United and Jonny is a great player and a great lad. That's why he spent most of his career in Manchester United.
"Together we won two Premier League titles and almost won the Champions League in my first season there in 2010/11, when we lost to Barcelona at Wembley.
"Jonny is a great player and he is trying to do his best with West Brom, who are in a similar position to us in that they are trying to fight relegation. I think he's going to do as well as he can, like myself, to help his team."