Academy
Westley reflects on 'exciting' 2018 for Academy of Football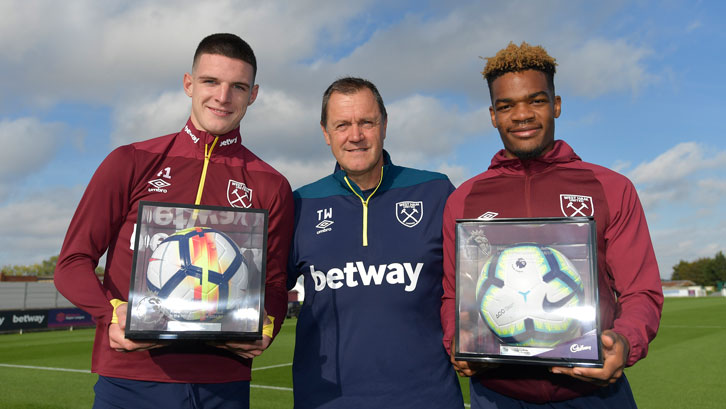 2018 was an exciting year for the Academy of Football, and Academy Director Terry Westley is looking forward to what is to come in 2019...
Happy New Year! I hope you all had a great Christmas.
As we enter 2019, it's a fitting time to both look back to what a fantastic year it was on and off the pitch for our Academy, while it's also a great chance to look ahead at what is to come at Chadwell Heath.
What better way to start off with the new developments to Chadwell Heath, which are getting more exciting by the day as more of our new build gets completed. Our indoor pitch is already finished and in use, while the rest of the building, which will house many, many new suites, ranging from changing facilities to education classrooms, is set to open soon.
We look towards February and so many of the things that we require to run a real Category One programme. We'll have analyst suites, an appearance lounge, education facilities, a new gym right next to the indoor pitch so that our players can do their gym work and then rehab work, staff offices equipped for the modern era… the list goes on.
Reflecting back on the last 12 months and starting with matters on the pitch, it's hard to look past the achievements of our very own Declan Rice

Terry Westley
It is such a jump for us, and being able to stay at the iconic training ground and not having to move is something that we all really look forward to.
We obviously give our huge thanks to the Board and everyone who has backed the decision, and the quality of the work by the builders and Neil Waite – the Project Manager – is first class.
If you're a parent, you're going to be able to bring your child, watch on the parents' balcony and if you've got other children with you, they can sit and do their homework and will have a nice place to be able to relax and do all those things and moving forward is really important for us. That's massive and we're so excited for completion.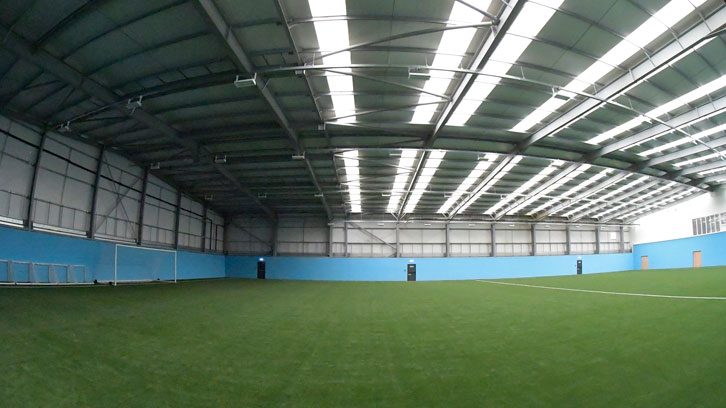 Reflecting back on the last 12 months and starting with matters on the pitch, it's hard to look past the achievements of our very own Declan Rice. Declan is still only 19, and that's incredible to think. 
His rise and what he has done consistently now with different managers is amazing. Whether it's Slaven Bilic, whether it's David Moyes, whether it's Manuel Pellegrini who has picked him, it's clear they all trust and believe in him.
He's now become an established feature in the team, he is wanted internationally by two different countries and I think from an Academy perspective, for producing the right type of player for Premier League football, it's been a huge success.
Also importantly, he's the right type of character. He ticks all of those boxes and has had an unbelievable 2018. He's now made more than 50 appearances – there aren't many 19-year-olds that have made 50 appearances for a Premier League club, for a club we consider a top ten club. He's been a superb flag bearer for other players in the Academy, and I've noticed it within Chadwell Heath.
Other players and other families, parents look at Dec and think it can be done – their child can reach the same level. You use that to your advantage and it gives you a great recruitment tool and it gives the other players a real insight of what it takes to break through and know it can be done.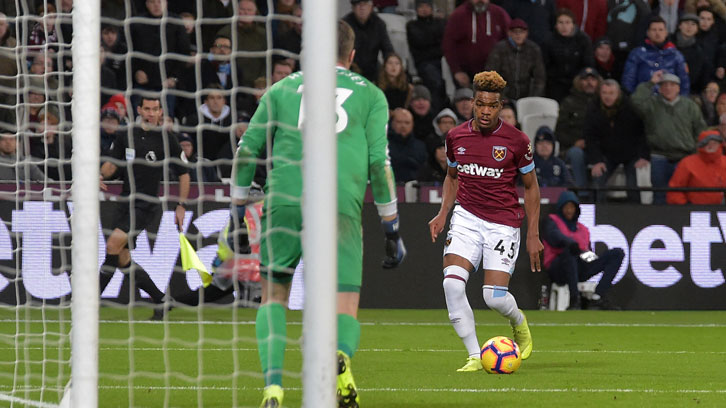 On the back of that, I think the performances of Grady Diangana who's now been picked for England U20s as well as the Hammers' first team several times is a result of knowing: 'I'm not far away' when he looks at Declan.
The league cup performance of Grady as well as those of Joe Powell and Conor Coventry against Macclesfield Town capped a special night in 2018. To have that many players on the pitch and play that well, you know that some of the things you've put in place over the last five seasons show through. We're moving in the right direction.
What's really pleased me with Grady is that he hasn't been intimidated of the Premier League. You've all seen that. He's gone onto the pitch and has thought: 'Right, I am going to show you what I can do' and that is a consequence of all the stuff we have done with him.
He now has a more reliable part to his game, where in U18 or U23 football, he could go and make something happen but if we didn't have possession he wouldn't be doing enough. He is now, and we've always spoke about that, about being a top player, that you are going to need to do more out of possession and he's starting to understand that being around the first team players and showing that reliability is required.
That's what people like Declan have, and we've got many other players I think down the chain – like Conor Coventry, who would be an example – showing that maturity too.
Exciting times are ahead and we are looking forward to the future.