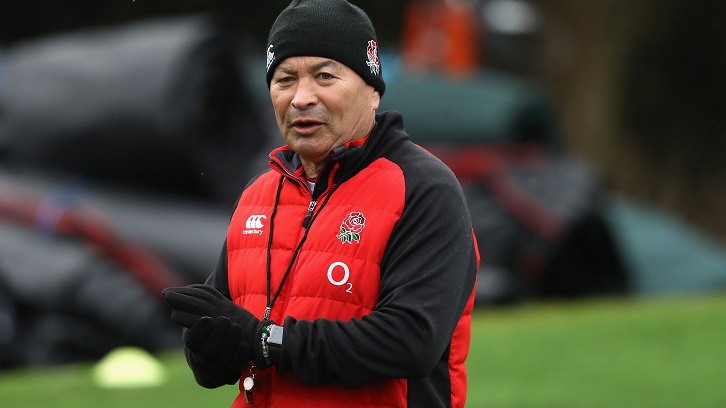 The last sportsmen Stuart Pearce expected to be talking about when he spent a day with Eddie Jones and the England rugby union squad were Billy Bonds, Trevor Brooking and Frank Lampard.
But that is exactly what happened when head coach Jones revealed over dinner with Pearce that he had grown up supporting West Ham United from his childhood home on the Australian island of Tasmania.
Despite being 10,700 miles from east London and the lack of televised football back in the 1960s and 1970s, the young Jones was mesmerised by the commitment, guile and ability of his distant heroes in Claret and Blue.
I used to love Billy Bonds, Trevor Brooking, Frank Lampard – and that Claret and light Blue jersey I liked

Eddie Jones
"I told him Stuart I used to be a West Ham supporter," revealed Jones, who invited Pearce, Nottingham Forest boss Mark Warburton and Brighton & Hove Albion Ladies manager Hope Powell to England's Pennyhill Park training base. "I used to love Billy Bonds, Trevor Brooking, Frank Lampard – and that Claret and light Blue jersey I liked.
"They had those big tough defenders and Brooking was the artist at the front. He always reminded me of (Australia cricketer) Greg Chappell playing football.
"It was interesting talking [with Stuart] about how David Moyes is trying to revive West Ham now."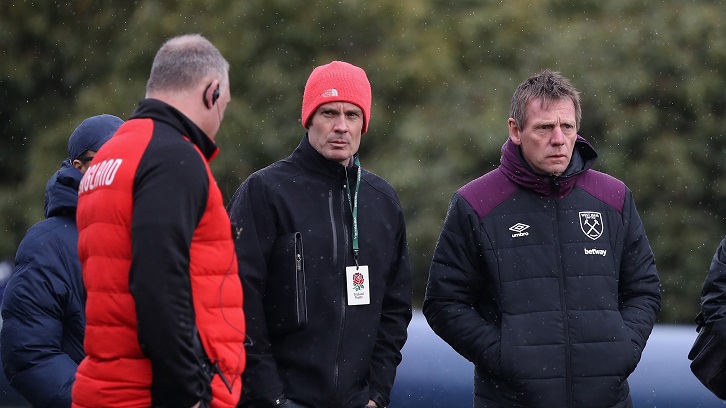 Pearce himself joked that Jones' taste in football clubs came as no shock to him.
"There's no surprise there!" smiled the former West Ham and England defender. "He mentioned that over dinner, which was good, but then again the Club played a really good brand of football and some of the individuals who played for the Club that he mentioned are household names and legends of this Football Club."
Before the discussion turned to the Hammers, Pearce spent the day watching England prepare for Saturday's Six Nations fixture with Scotland in Edinburgh.
The former England U21 manager was fascinated to learn more about the methods employed to improve and motivate a team which has won 24 of the 25 matches it has played under the 2017 World Rugby Coach of the Year.
"The LMA are fantastic, our coaches' union is really good at putting days like this on. I know Eddie was talking about doing something similar and coming into this environment at West Ham, which we hope to organise in the future.
"The more time you can spent cross-sport, if you like, the more learnings you can have.
"Eddie's CV goes before him, he is very well-organised, he challenges the players and challenges the coaches, which is what I picked up, and demands you keep your standards high.
"It was a really good day for us. Eddie gave us access all areas, he allowed us into team meetings and things like that and one of the players delivered on what he thought the challenges are in front of them up for the weekend up in Scotland, so it was a really good learning curve for us."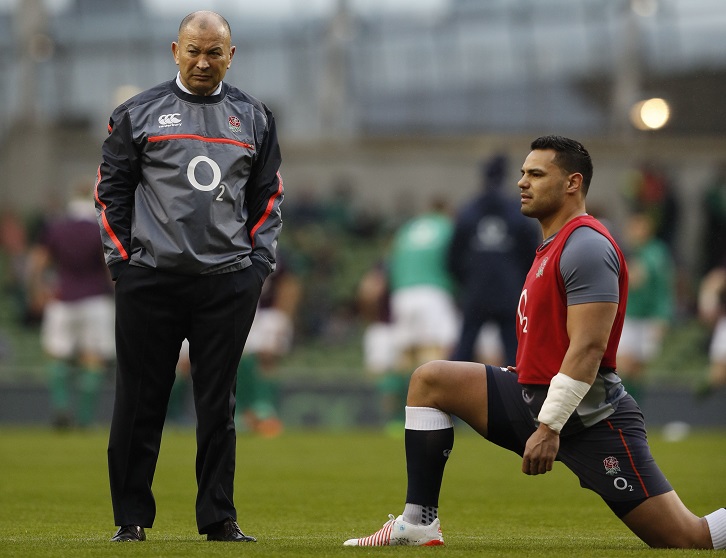 Pearce is a keen student of elite sport, in general, and believes football can learn a huge amount from the methods employed in others, including rugby union.
As a known leader and motivator, the 55-year-old was particularly impressed with the way Jones got the most out of every individual during training sessions and team meetings, and is keen to bring his learnings back to Rush Green and implement them with the Hammers.
"We can 100 per cent learn things from rugby union, on and off the pitch. The crossover from other sports is there to be seen.
"Man-management, for one, is vitally important in any sport and I think Eddie's man-management skills are very good. I got the impression he has got the utmost respect from the players, just his knowledge and his mannerisms with the players were great to see."