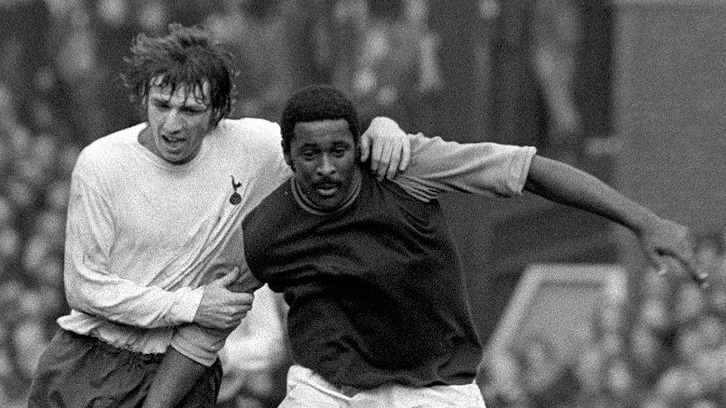 As the world celebrates Black History Month and the Premier League reminds everyone there is No Room for Racism, Clyde Best reflects on the day West Ham United made English footballing history.
Best was a ground-breaking figure, becoming the first black centre forward to lead the line for the Hammers, ignoring terrible racist abuse to become a true hero among West Ham supporters
Having arrived, at the age of 17, from the island of Bermuda in the North Atlantic Ocean in 1968, Best impressed his youth-team manager John Lyall and first-team boss Ron Greenwood sufficiently to earn a professional contract the following year.
A first-team debut arrived against Arsenal in August 1969, in front of nearly 40,000 fans at the Boleyn Ground – the first of 221 appearances in a Claret and Blue shirt.
Eight days later, he scored the first of 58 goals in a League Cup win over Halifax Town, but it was a game that Best did not score in which he arguably takes more pride in than any other though.
It was Easter Saturday 1972 and Tottenham Hotspur were the visitors to the Boleyn Ground, where a crowd of 30,763 saw West Ham become the first English Football League club to select three black players in their starting XI.
Writing about that day in his autobiography The Acid Test, published by deCoubertin Books in 2016, the centre forward has fond memories of the day he lined up alongside Clive Charles and Ade Coker in an unforgettable 2-0 victory…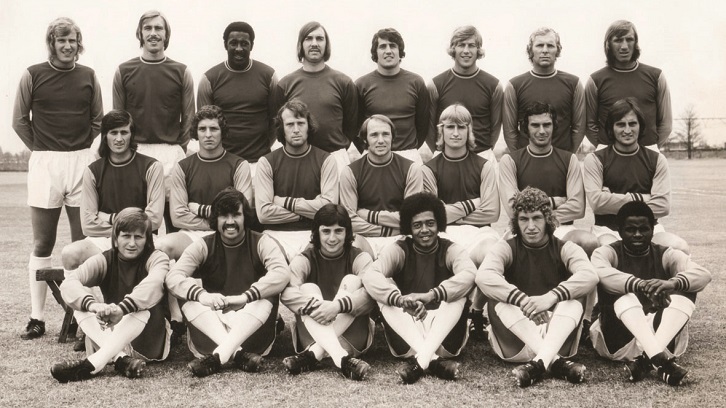 "It turned out to be one of my most memorable games for West Ham – the latest of many battles with Tottenham Hotspur. In terms of career milestones, 1 April 1972 has to go down as a special landmark when Ron Greenwood became the first manager to select not one, not two, but three black players in the same league game: Clive Charles, Ade Coker and myself all lined up in a 2–0 victory at Upton Park. It was April Fools' Day and the cynics no doubt questioned whether we were really playing or had just been sent out to warm up.
"Ron was a pioneer in every sense of the word and later selected Viv Anderson as the first black player ever to appear for England. For all the recognition of Greenwood as a great coach and motivator, he struck an equally telling blow to those who thought the colour of our skin was an impediment to our ability to play.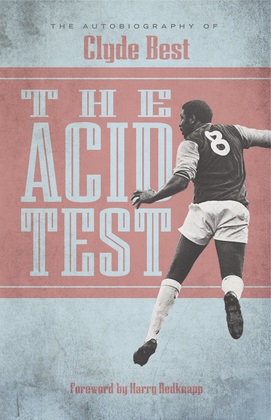 "Perhaps I also saw something of myself in Ade. Here he was, aged seventeen, playing in a massive London derby, feeling extremely nervous and being coached and helped by an old . . . well, a twenty-year-old . . . team-mate. Ade, who got the second against Spurs, ended up only making eleven senior appearances for us and disappeared from the spotlight almost as soon as he had arrived. It's only my opinion, but the size of Ade perhaps had something to do with that. He had great touch but in those days most of us strikers were big guys and perhaps his smaller stature hindered him. Had he played on the Continent, where power was not such a prerequisite, he may have become a household name. He eventually excelled in the NASL, and represented the USA during the qualifying round for the 1986 World Cup, having taken US citizenship.
"We didn't really look at it as three black players in an otherwise white team. It was more a case of, hey, we're all mates together. I think most English clubs back then were naive and scared to give black players a chance. Some of the best players in the world – like Pelé and Eusebio – were black but in England we didn't get the same opportunities as we do now. Black players have almost always had rhythm and movement but very few were given the credit for that when I first arrived from Bermuda. A competitor should always be judged on ability."
*The above excerpt appears courtesy of deCoubertin Books. The Acid Test is also available from West Ham United's Stadium, Lakeside Thurrock and Liberty Romford Stores now, priced £20.