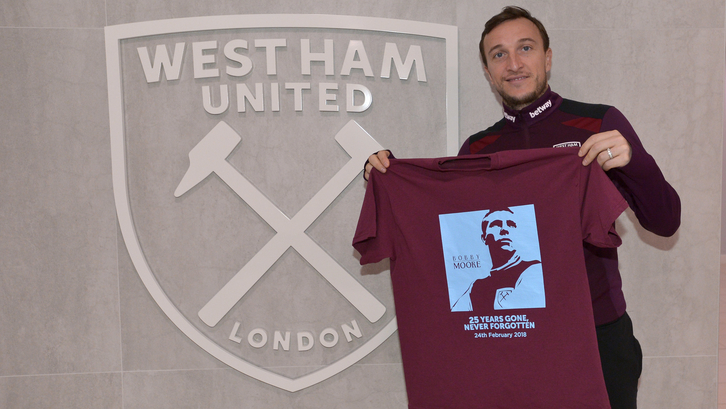 West Ham United supporters attending this weekend's Premier League contest with Liverpool will receive a specially-commissioned commemorative t-shirt, in honour of Bobby Moore, provided by the Club.
Saturday 24 February 2018 will mark 25 years since the tragic passing of Moore, with West Ham's greatest son passing away after a brave battle with bowel cancer. 
As part of our tribute to the late, great Bobby Moore, West Ham United will provide the 3,000 travelling Hammers fans at Anfield with a t-shirt donning the image of the iconic defender, along with the words '25 years gone, never forgotten'. 
Join us in honouring West Ham United's most inspirational captain and revered player this Saturday, and wear the Bobby Moore t-shirt with pride as the team take on Liverpool.
For full information about the tributes and events West Ham United have planned, to ensure Bobby Moore's memory continues to be honoured, click here.
For details about the free Bobby Moore memorabilia exhibition at London Stadium, follow the link here.