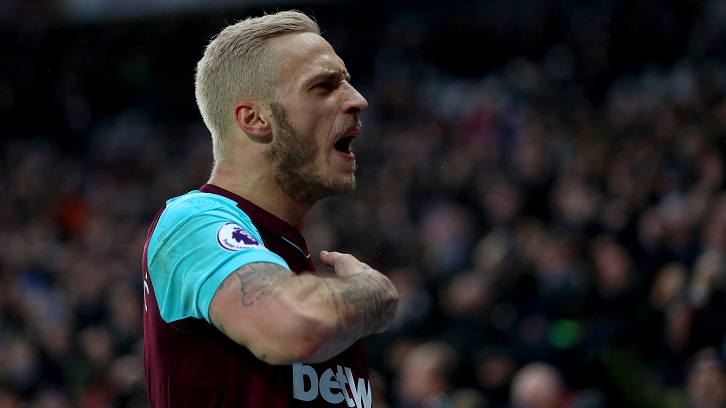 Marko Arnautovic says there is even more to come from him as West Ham United prepare to face high-flying Liverpool on Saturday.
The Austrian will likely lead the line at Anfield, where he will seek to add to a record of seven goals and three assists in his last nine Premier League appearances.
But Arnautovic says he will not be the only Hammer who can cause damage to the Reds, with Chicharito and Joao Mario in form and Manuel Lanzini on the road to recovery from a hamstring injury.
I'm not at my maximum. I can try to do more and I think I can do more

Marko Arnautovic
"I said when I came, in the beginning, that we have an amazing group of players and players with so much quality," said the No7. "We know that Liverpool have an amazing front three, but they need to be careful about our forwards as well, as everyone is in good form, like Chicha, Manu and Joao.
"It's the same for the people behind us like Mark [Noble] and Cheik [Kouyate] and the work they do for us in the midfield, which is amazing and has impressed me. I can add everybody because all the defenders always try to keep a clean sheet and expect us to score goals.
"It's going to be an interesting game. Of course, it's going to be hard, but we want to keep a clean sheet and then it's up to us to score goals."
Arnautovic himself is looking forward to testing himself against Liverpool's £75m centre-half Virgil van Dijk, who has helped Jurgen Klopp's team keep two clean sheets in their last three Premier League matches.
"I'm a football player and I have respect for every opponent, every defender and every team, but I'm not afraid of anyone and I'm not afraid to take them on and to make things happen. I'm fit and I will do my best like I always do.
"I played at Anfield twice when I was with Stoke and it's a hard place to go, we all know that Liverpool is one of the best teams in the Premier League, especially now with the players they have and the run they have been on.
"But I think we have also done well in the last few games and you can always make something happen. It's not going to be easy, as it's another Premier League game and we know football can be crazy, as we saw on Monday night with Wigan beating Manchester City. It's going to be hard, but they are all hard and we will go there and try to take something out of the game.
"It doesn't motivate me only because it is against one of the top teams, as I try to do my best to be at my maximum in every game but, in this game, we need not just one man to perform, but all eleven men to perform."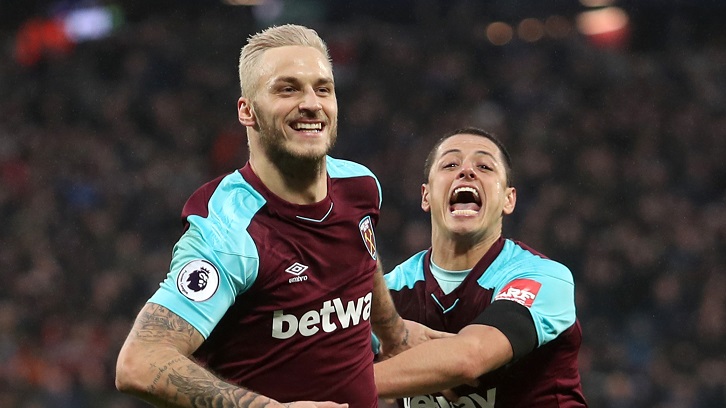 While Arnautovic has been in outstanding individual form, he is not resting on his laurels, and insists his game can reach an even higher level over the closing eleven games of the 2017/18 season.
"I am never happy. Of course, it feels good when you win a game or when you score goals, but after the second day, you focus on the next one and you want to try to be better.
"And I always want to be better. I never in my life said I was at my maximum and I couldn't do more. Of course, I can do more, but this is also about putting hard work in, having a bit of luck and when all these things come together, I think I can perform at a really high level.
"I'm not at my maximum. I can try to do more and I think I can do more."