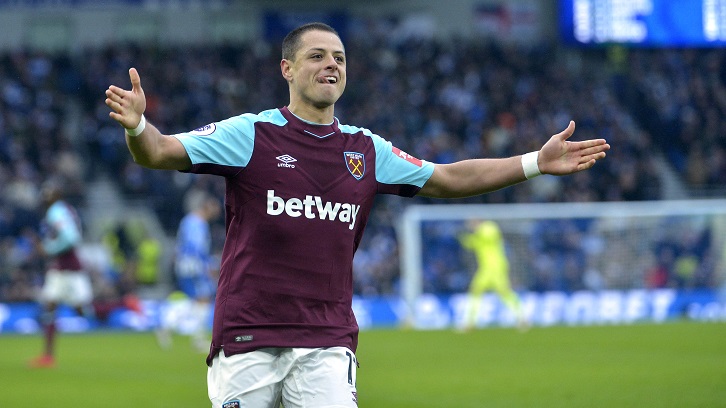 Chicharito is not just playing for West Ham United these days, but playing for West Ham United with a smile on his face.
The Mexico forward is enjoying the best spell of his Hammers career so far, scoring three goals and assisting a fourth in the Club's last four Premier League matches.
Next up on the fixture list is a mouth-watering trip to Anfield to face in-form Liverpool – a game the 29-year-old is particularly looking forward to.
I'm happy, not only because I'm playing my game, but because I can feel my sharpness coming back

Chicharito
"We are going to try to do the same or even better as we did in the last game against Watford at home," said Chicharito, who has scored twice in five previous Premier League appearances against the Reds, both of them for Manchester United at Anfield in 2011.
"We know Liverpool have a squad with plenty of world-class players, which they proved in the Champions League, and they want to keep fighting for a better position in the Premier League, so we need to be in our best shape and give our best performance to win.
"This is always the case against the best six teams, but you saw us produce pretty good performances against Chelsea and Tottenham recently, so hopefully we can do it again and take the three points.
"These types of games are the ones we all look forward to. We don't want to be disrespectful to all the other teams, because there are no easy games in the Premier League, whether you are playing against a top side or a team battling relegation, but playing against Liverpool at Anfield is the sort of game all the players want to play in."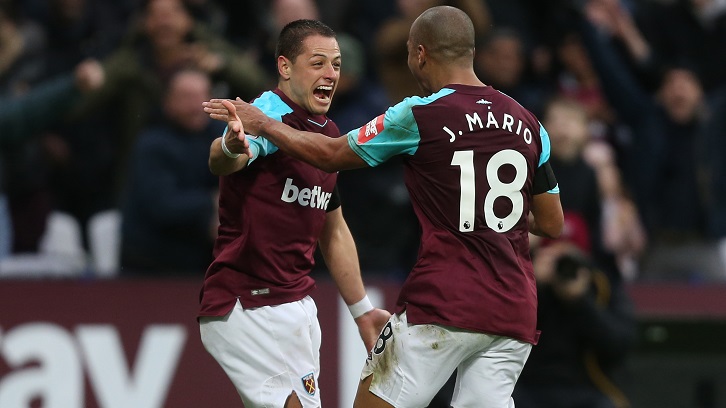 As a former Manchester United player, Chicharito is expecting a warm welcome from the Kop, too.
"I don't think so, not with my past!" he laughed. "I don't think I'll be welcome over there, but that's football and part of something which makes this sport so interesting."
The No17's most likely reaction to any hostility will be to flash his trademark smile – an expression that West Ham fans have seen more and more of in recent weeks.
The striker himself is happy to be enjoying his football again.
"I've always tried to be positive and, of course, you will not find one player in the world who wants to be on the bench, whether his or her team are fighting for a title or fighting against relegation. Nobody wants to be on the bench, you want to be doing it, playing your sport.
"I'm happy, not only because I'm playing my game, but because I can feel my sharpness coming back. You can see the same has happened with Marko [Arnautovic]. Now, I'm going to try and keep that smile on my face.
"We're out of the relegation zone and now we want to get to the 40 points as quickly as possible and then aim for even more. Our main goal is to stay clear of the relegation battle and I want to help us to do that."