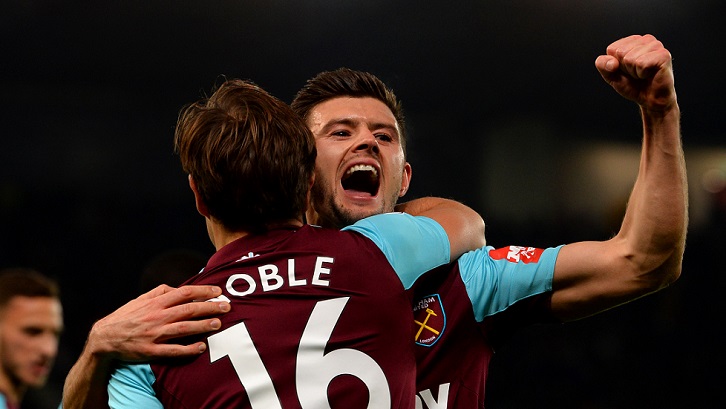 Aaron Cresswell is hoping for another happy homecoming when the Hammers head to Anfield on Saturday.
The Liverpool-born defender spent time with the Reds as a schoolboy before embarking on a successful professional career with Tranmere Rovers, Ipswich Town and, since the summer of 2014, West Ham United.
In his four seasons in Claret and Blue, Cresswell has returned to face his old club on four occasions, playing his part with an assist in the Hammers' historic 3-0 Premier League victory in August 2015, drawing twice and losing just once.
It's a huge game every season, not just for me because I come from Liverpool and used to play for them as a kid

Aaron Cresswell
"I was back in Liverpool at the weekend, taking my four-week-old Sonny to see his family for the first time and spend a few days with them, which was nice, but this time around it will be all business," said the No3.
"It's a huge game every season, not just for me because I come from Liverpool and used to play for them as a kid.
"It's going to be tough. They're doing so well this season, especially with the front players they've got, so we're going to have to be at our best and hopefully we'll get something out of the game."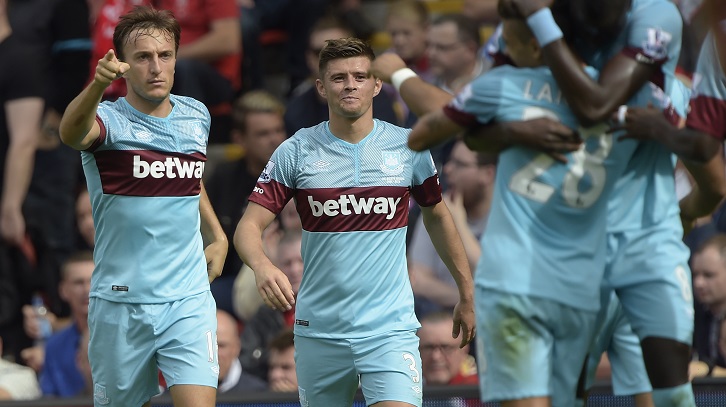 Cresswell himself is likely to be important to West Ham's chances of continuing their recent good form at Anfield, wherever he lines up for manager David Moyes.
The England defender has played as a full-back, wing-back and left centre-half in the Hammers' last three Premier League matches, showing his versatility.
The 28-year-old has also chipped in with a joint-team high five assists, illustrating his value to the team at the attacking end of the pitch.
While he is not getting ahead of himself, Cresswell knows his ability to fill a variety of positions effectively will also not harm his chances of earning a place in Gareth Southgate's squad for this summer's FIFA World Cup finals in Russia.
"I'd never played in a central role before but, if I'm honest, I quite like it! Whoever is in front of me or to the left of me, whether it's Arthur, Michail or whoever, I am happy and as long as the team is getting points, I couldn't care less where I am playing!
"In a way, it suits my game and still gives me some sort of licence to push on and, if the wing-back runs forward and has to turn back, I'm there to take one touch and put the ball into the box. Defensively, I can sweep up as well and slot over when the wing-back goes forward
"Of course, it can't hurt my international prospects but I'm realistic and I know the situation and how tough it's going to be to make that World Cup squad. As long as I do my best for West Ham, whatever happens, happens.
"My main focus at the minute is West Ham and keeping us in the Premier League."