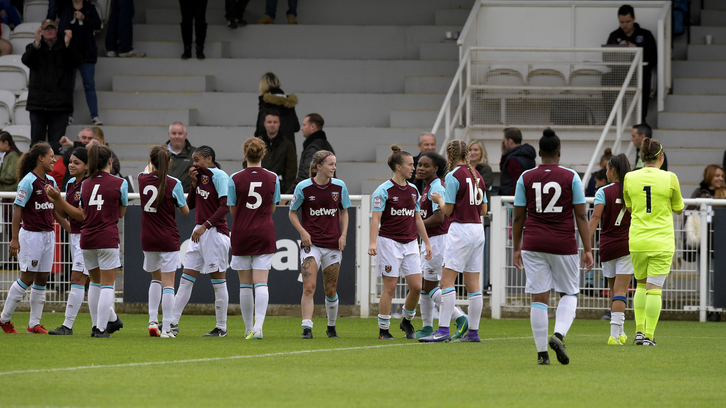 West Ham United Ladies have been drawn away to Hull City Ladies in the semi-finals of the FA WPL Premier League Plate. 
The Irons triumphed over Keynsham Town 7-0 last weekend in the quarter-finals and will now face Hull in the last four, with the contest scheduled for Sunday 4 March 2018.
The match represents the chance for the Ladies to reach a second Cup final this season, having already claimed a place in the Isthmian League Cup this campaign.
The Hammers had been scheduled to welcome Portsmouth Ladies to Rush Green Stadium next weekend, but this home game will instead now be contested on Sunday 18 March.
The Ladies' postponed fixture with Swindon Town has also be given a new date, with the rearranged match now taking place at the end of March.
Karen Ray's were due to take on Swindon this past weekend at the Cinder Lane ground in Fairford, but the fixture was postponed because of an unplayable pitch. 
This league contest will instead now be played on Sunday 25 March 2018, with kick-off at 2pm.
Fans are advised that postponements and rescheduled contests will be announced through the team's official Twitter account here and all Ladies matches can be found on the Club's official website here.
Upcoming West Ham United Ladies contests
Hull City Ladies v West Ham United Ladies - Sunday 4 March 2018
West Ham United Ladies v Chichester City Ladies - Sunday 11 March 2018
West Ham United Ladies v Portsmouth FC Ladies - Sunday 18 March 2018
Swindon Town Ladies v West Ham United Ladies - Sunday 25 March 2018