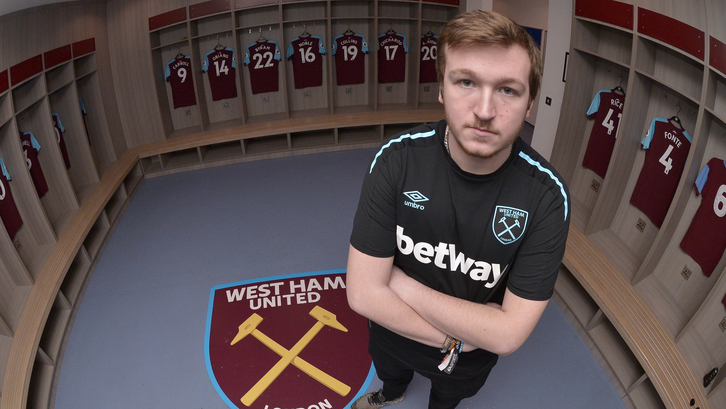 West Ham United's eSports player, Jamboo, identifies four Hammers who deserve upgrades in the FIFA 18 update...
Every February, after the close of the January transfer window, sees EA issue an update to their latest FIFA game.
Within this update is a change in ratings for most of the players involved in the game. There's a number of West Ham players who have proven they deserve higher scores, with four of them listed here:
Mark Noble
There's only one place to start, and it's with the captain himself.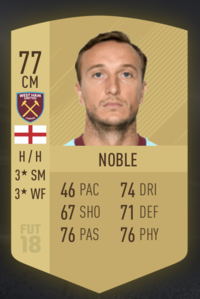 Mark Noble is Mr West Ham and has been excellent in the centre of the park for the Club in recent weeks.
Noble has scored three goals in the Premier League since December and once again re-established himself in the starting XI. It goes without saying, therefore, that a 77 rating is just not good enough.
Aggression and stamina are both in the 80s, which is right for the midfielder, but his short and long passing should both be pushed into the top bracket as well. Crossing is quite low, at 71, and we know Noble can whip a ball in with precision.
A push for Noble up a couple of points, to 78 or 79, would be a fair reflection of his importance to West Ham United and his ability in midfield.
Marko Arnautovic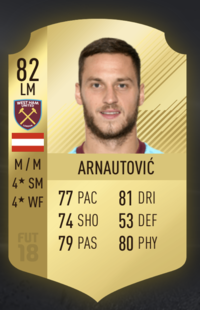 Arnautovic comes with a very respectable base rating of 82, and his incredible form has seen the Austrian awarded in-form cards of 84 and even 86 over the last month or so.
Simply put, the No7 has been sensational for the Hammers. He has had a role in nine goals in his last eight Premier League appearances, and is deserving a boost which shows his form.
Arnautovic's finishing is just 73 in FIFA 18, and this definitely needs a push up the table, as do shot power (78), long shots (71) and acceleration (76).
Arguably the 28-year-old should also get a stamina increase, given his high-energy showings for the Irons. With all this in mind, a rise to 84 should just about do it for Arnautovic.
Declan Rice
How, oh how, is Declan Rice sat with a FIFA 18 rating of just 60? It's mind-boggling, given the 19-year-old has proven himself to be a regular in the West Ham first-team squad.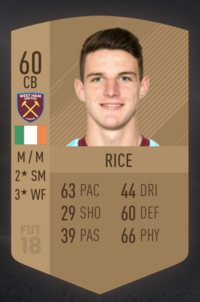 The defender has started six Premier League games, and made 15 outings in the competition this campaign.
Simply put, Rice needs to see every single one of his attributes in FIFA 18 given an increase. The centre-back is playing very well and his score needs to reflect it.
If EA change Rice's base rating appropriately then he could be one of the biggest movers in the February update. A push into the 70s has to be a minimum for the youngster, with around 74 or 75 being a fair reflection of his standing.
Arthur Masuaku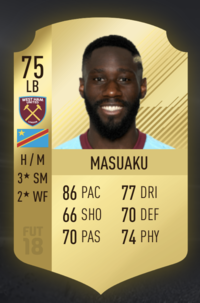 If you've got your own song, then you must be doing OK!
Arthur Masuaku has been a wizard on the left-wing for the Hammers, particularly since the move to a back three, which has given the 24-year-old plenty of freedom to push forward.
Pace and speed are not an issue for Masuaku in FIFA 18, but crossing, finishing, positioning and aggression should all be in line for an increase.
Masuaku currently sits with a 75 base rating, but somewhere between 77 and 78 would be about right for this dynamic player, given the ability he has shown.