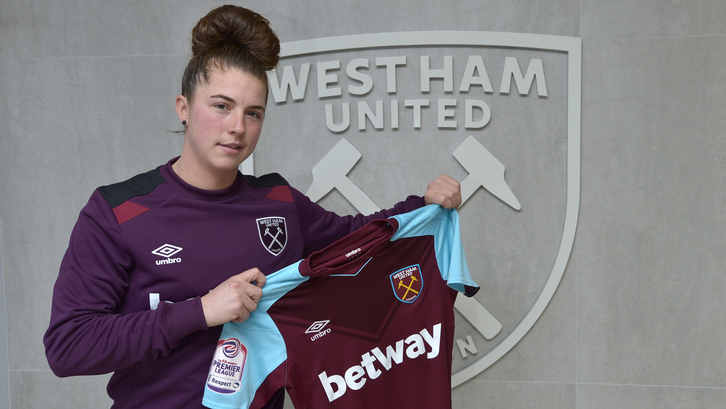 West Ham United Ladies are delighted to announce the signing of Molly Clark from Portsmouth Ladies.
Midfielder Clark brings a host of experience to the Irons, having played in the FA WSL Spring Series with Yeovil Town last season. Clark also previously represented Bristol City in WSL1 and helped the club reach the FA Women's Cup final in 2011.
The 26-year-old is thrilled to sign for the Irons and is eager to get going, having been sold on the commitment the Club has to developing women's football.
And Clark is ready to help West Ham United Ladies keep winning, with the side currently unbeaten in 2018, and climb up the divisions.
I am really excited to be joining West Ham United Ladies...This is a great opportunity for me and I knew I had to take it with both hands.

Molly Clark
"I am really excited to be joining West Ham United Ladies," Clark told whufc.com. "I think the league has seen a different side to West Ham since the turn of the year and I'm delighted to be a part of the journey.
"This is a great opportunity for me. As soon as [General Manager] Karen Ray told me about the vision that she and [Managing Director] Jack Sullivan have for the Club, I knew I had to take it with both hands.
"I just can't wait to get started now. I just want to get in amongst my new teammates and show them, the coaches, and the fans what I can do on the pitch."
Ray, currently also serving as the team's interim head coach, is thrilled to welcome a player of Clark's quality to the side, and is looking forward to working with the new signing.
She said: "We are really excited to welcome Molly Clark to West Ham United Ladies. She is an experienced midfielder, who has the ability to turn and play forward because she finds herself great pockets of space, which really suits our newfound attacking prowess.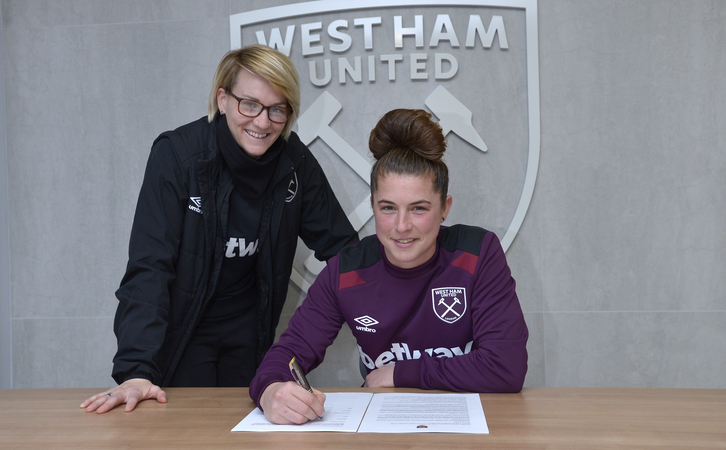 "Having played at the very top of the pyramid, Molly will naturally lead with her professionalism and understanding of what it takes to play at the highest level of the women's game. Personally, I am really looking forward to working with Molly and developing her further within our environment."
Clark, having played for hometown club Portsmouth on three occasions, as well as representing Southampton, Yeovil Town and Bristol City, has been struck by the commitment and positive attitude of her new colleagues already.
"I've played for a few teams but I was struck by the determination to win that all the girls, and Karen, have," she admitted. "I'm on the same wavelength in that regard. I just really want to win matches.
"There's a really professional environment here and that is really important to me. The girls show it, Karen shows it, and I just want to be in a team that has the same attitude as I do. I truly believe I've found that here."
A player driven by her passion for the game, and giving her all on the pitch, Clark is keeping her cards close to her chest about her actual playing style.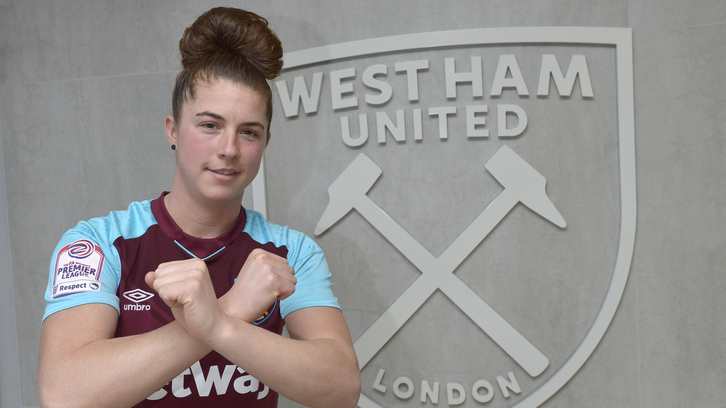 However, the midfielder is eager to give her all for her new side and show the supporters what she can offer on the pitch.
"I'll be surprised if you see anyone else with my style of play, let's just put it that way," Clark hints. "I'm comfortable doing a number of things and performing a number of roles on the pitch.
"I'm all about giving 100 per cent in every game, and I expect the same from my teammates. That's the feeling I've got from the girls and I love that attitude. I want to have to fight for my place in the team every week, both on the training pitches and in matches.
"I'm just really excited to get going and pull on the shirt for the first time. The team understands what it means to wear the badge, and I can't wait to get that feeling and get stuck in."