West Ham United Ladies managing director Jack Sullivan, general manager Karen Ray, and vice-captain Amber Stobbs were guests of honour at this week's Any Old Irons gathering.
The trio from West Ham Ladies took the time to talk about the project, the Club, and plans for the future during a live question and answer session, and also continued talking with members at the project after the event concluded.
Run in conjunction with the West Ham United Foundation, the Premier League and Friends of the Elderly, Any Old Irons is part of the Football Friends programme and works to give participants the opportunity to connect with other supporters in their community, bringing them together through their love for West Ham United.
And it is events like these that vice-captain Stobbs adores participating in.
"This is probably one of the favourite things that I do, as a player," Stobbs told whufc.com. "This is my third time now and they give you great energy and great questions. They are very intent on learning what's going on with the Ladies side.
This is probably one the favourite things that I do, as a player...They are very intent on learning what's going on with the Ladies side.

Amber Stobbs
"It's just nice to be here and see some happy faces that want to know more."
The event marked the first time that managing director Sullivan had participated in a question and answer session, since taking on his role with the Ladies last summer.
Sullivan was delighted to have the chance to meet the West Ham supporters, and discuss his vision for West Ham United Ladies.
"I've never done anything like this, with the older generation," he admitted. "It's interesting to hear their stories and their suggestions as well. Obviously, they want to come to support the Ladies and that's really important to us. I really enjoyed it.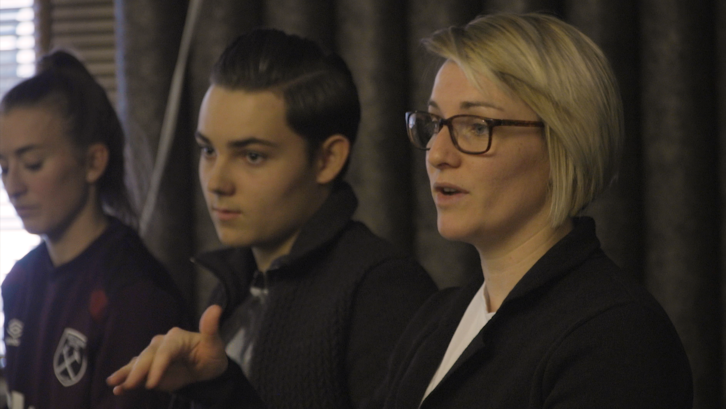 "We were asked anything from the education of the Ladies side, to where I see myself in ten years' time, and even some questions about the men's side and the men's game. I'm willing to answer anything and some of the questions even surprised me. I'm thankful they asked them and I hope I gave good enough answers to the questions."
The West Ham United Ladies, in attending an Any Old Irons event, become the latest members of the Club to visit the group, following the likes of Sir Trevor Brooking and Brian Dear in meeting with the project.
Sue Adams, a regular attendee of Any Old Irons' events, said: "I like it every week. I like the perspectives you get when you get the visitors in. It's nice when you get the old players because it brings back all the memories from when you saw them when they were younger, and it's nice to see that they are still interested in the Club.
"But I also like to see where the Club is going, and this is where the Club is going! I've heard that they are very ambitious and that they are looking to go places. If you don't have ambition, you don't get anywhere. That is very encouraging."
Another Any Old Irons member, Don Adams was particularly encouraged to hear about the Club's plans for further developing the Ladies team and infrastructure.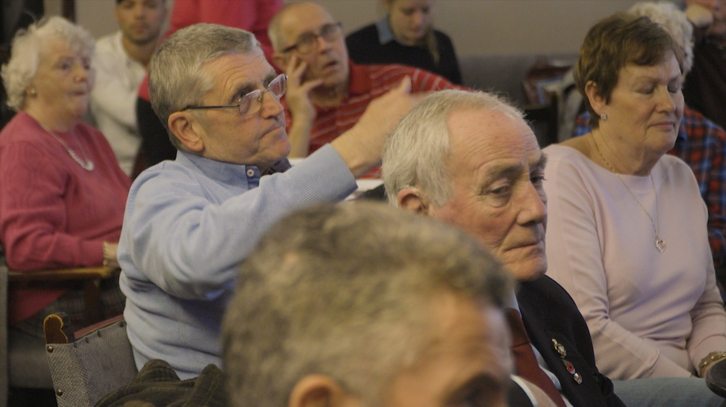 Don added: "I think it's very important that West Ham are at the forefront of developing Ladies football. I was at the game last Sunday when they played Keynsham. It was good to see them getting a 7-0 victory. It's all part of the ongoing development of growing the Club as a family team."
For interim head coach and general manager Karen Ray, involvement in these sort of projects is essential for West Ham United, as a way of thanking older fans for their loyal support throughout their lives.
Ray said: "When you think of community you think of young people and young children, and you forget sometimes that there's people like this who have lost their husbands, wives, partners, who are looking for something to do. And the one thing they all have in common is their love for West Ham, the same as we love it.
"I think it's only natural that we can give back to them and show them how much we support them, as much as they support us."