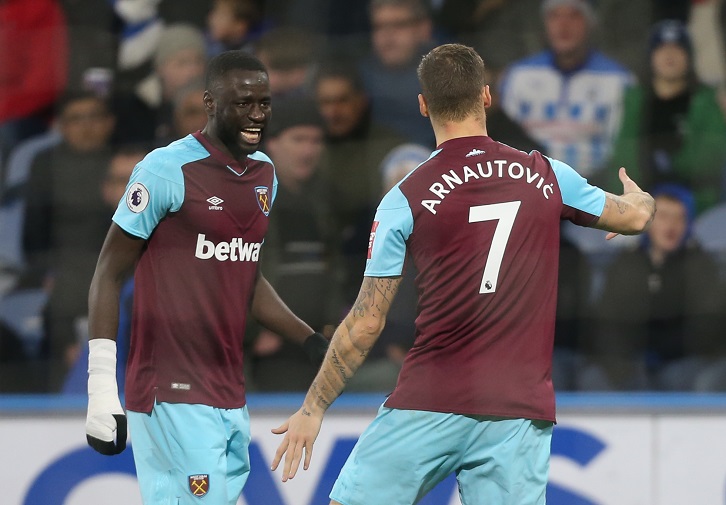 Cheikhou Kouyate has thanked his West Ham United teammates for supporting him through a difficult period and helping him regain his best form.
The popular midfielder underwent wrist surgery last summer and played through an ankle problem in the early part of the season, before being ruled out for three games before Christmas with a hamstring injury.
Kouyate admitted the fitness issues played on his mind and affected his performances, but says his fellow Hammers rallied around him, helped to rebuilt his confidence, with the result being a series of outstanding performances since his return to the side at Christmas.
I know that today I am getting back to my best and I have to thank my guys

Cheikhou Kouyate
"I love my teammates," he told whufc.com. "Marko [Arnautovic], Arthur Masuaku and Manu [Lanzini] have helped me to get back to my top level. They spoke to me a lot and told me 'take your confidence, you are the best'. It's the same message from Adrian and from Jose Fonte. I know that today I am getting back to my best and I have to thank my guys.
"Marko is unbelievable, but not only on the pitch but outside the pitch, because we need people like him, like Arthur, Adrian, Manu, Jose, [Pedro] Obiang and the captain.
"I love Mark Noble, not only because he is a West Ham boy and he is the captain, but I love him because he speaks with me and he knows I had some problems, he knows everything about me and always says 'If you need something, I'm there for you'."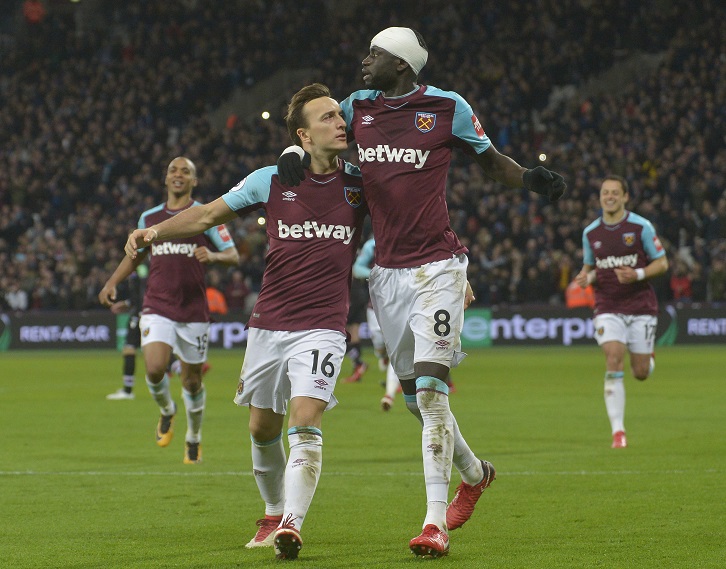 Kouyate's drop in form led to some supporters questioning his commitment on social media and the Senegalese star conceded the criticism did play on his mind before his friends, family and faith reminded him of his value.
The result has been a succession of typically all-action midfield performances that have played their part in helping the Hammers climb out of the relegation zone and move towards Premier League safety.
With eleven matches left to play, the No8 is determined to maintain his recent form and finish the season strongly.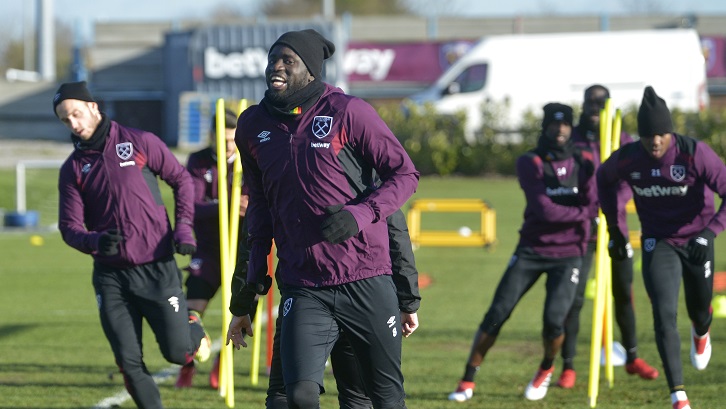 "I had a hard moment, but this is life. It's very, very difficult sometimes, but when you have difficult times, you never stop working hard or let your confidence drop.
"I have too many friends who are helping me, including my wife and some very good friends who have sent me messages and they have given me confidence.
"I know I had some fans who were angry with me and asking 'Why are you not playing good?', but I know this is life and sometimes you play good and sometimes you play bad. Sometimes you can't give your best because nobody knows what problems you have, and I am over these problems and God is good and now I am starting to get back to my best.
"I have good people in my entourage, they're helping me and I like that. Now, I want to continue to work hard until the summer and make everybody proud of me."