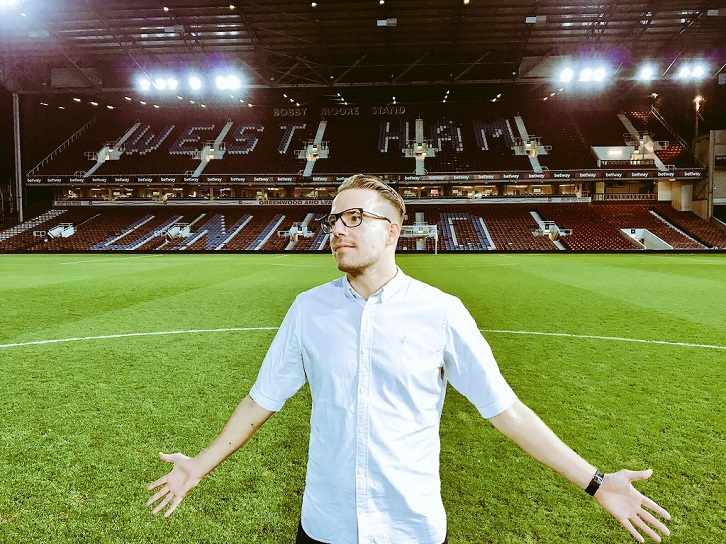 West Ham TV's Watch With... presenter Chris Scull makes lists of things and asks if you remember them...
It's Valentine's Day, 24 hours of the year to celebrate romance, love and make last-minute dashes to the supermarket service station to buy a bunch of flowers or an overpriced box of chocolates for our significant other.
What you probably don't know, however, is that Valentine's Day originates from the third century AD, when Christian priest Valentine of Rome was martyred on 14 February 269 (perhaps over his failure to secure a table for two in time, although this is pure speculation).
Valentine's Day became associated with love and romance around a thousand years later – long before the Thornton's 'Personalised Heart Plaque' had even been invented – and nowadays is an excuse for Clinton's to sell cuddly toy bears to adults and restaurants to double their prices and rip-off couples all over the world.
It is also an excuse for us to celebrate those Hammers players whose beauty caught the eye of the  Claret and Blue Army, who swooned over their film-star looks and toned physiques a West Ham United kit.
For every West Ham player who looked a million bucks (Teddy Sheringham, John Harkes or Lucas Neill), we had as many who looked like a million lira (Iain Dowie, Lee Bowyer or Carlos Tevez). But who were the top three Hammers heartthrobs of all-time? How about these three handsome chaps, for starters…
3. James Tomkins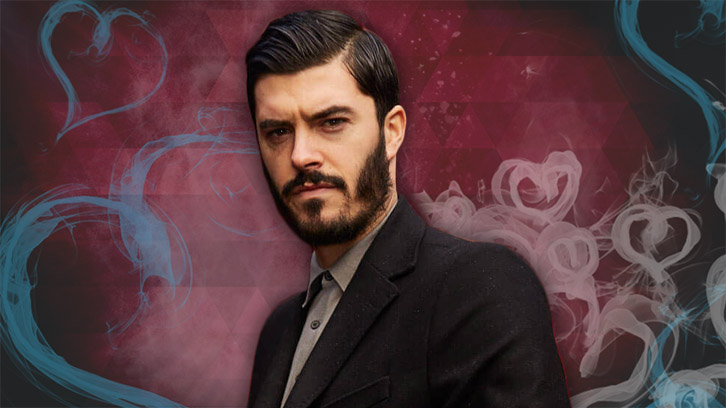 Born and bred in the trendsetting Essex town of Basildon, James Tomkins would surely have modelled for the likes of Matalan, George at Asda or Florence & Fred had he not been snapped up by West Ham United from his local Sunday League club at the age of seven.
As it was, Tomkins picked football over fashion at an early age, preferring shin pads and boots to a puffer jacket and a pair of Spliffy jeans.
That's not to say that 'Tonks' didn't fancy himself as a bit of a model off the pitch, though, as this eye-catching programme cover from 2008 shows.
Tall, handsome and with jet black hair immaculately held in place by tub or two of Shock Waves, the defender is arguably the best-looking player ever to graduate from the Academy of Football and, for that alone, he deserves his place on this list.
2. Freddie Ljungberg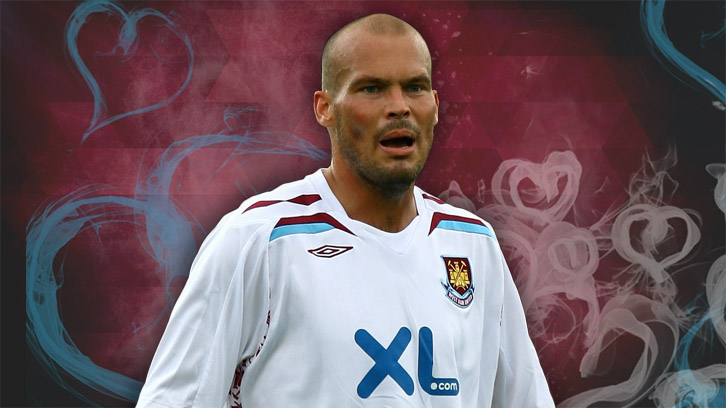 OK, so he is not particularly fondly remembered in these parts for a West Ham career lasted just 28 matches, but there is no doubt whatsoever that Freddie Ljungberg was a dazzling physical specimen.
While his body regularly let him down on the pitch, the Swede was the total package off it, famously modelling underwear for Calvin Klein so successfully that he complained about 'hands everywhere, pulling and tugging' at his most prized assets – strangely for a footballer, not his feet – whenever he walked into Charlie Chan's nightclub (allegedly).
Freddie was fabulous to look at – most likely, he still is – and for that reason alone, he deserves to be included, despite the fact he scored just two measly, ugly, instantly forgettable goals in a Claret and Blue shirt.
1. Dani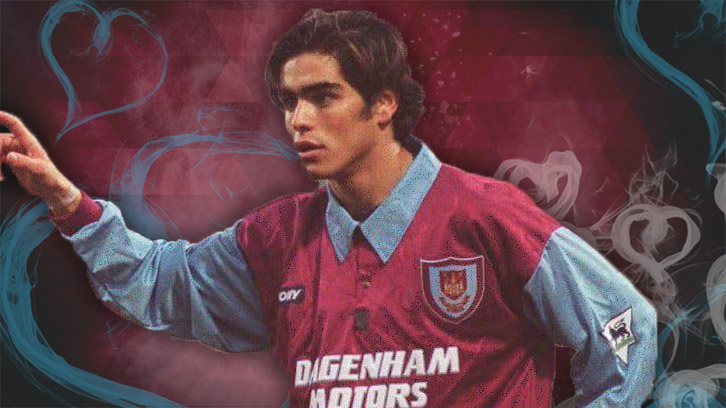 Of all the memorable things Harry Redknapp has said down the years, surely the best thing he EVER said came when he was asked to describe the truly stunning Portuguese playmaker Dani.
"My missus fancies him. Even I don't know whether to play him or **** him," said 'Arry, accompanied by a half-grin, long before the days when he became the go-to manager for a quote on transfer deadline day.
To be fair to the then-Hammers boss, he probably wasn't lying, either. Dani really was gorgeous.
With his dark, piercing eyes and a smile that would melt butter that you'd put in the fridge and forgotten about for a month, Dani was already a male model when Redknapp spotted him playing, beautifully, for Sporting Lisbon and signed him in January 1996.
The teenager scored the winner at Tottenham on his full debut and, with fans of both sexes and Iain Dowie swooning, looked set for a long and aesthetically pleasing career in a West Ham shirt, with 90 Minutes magazine christening him the 'Portuguese Man of PHWOAAR
Alas, it was not to be and Dani's east London catwalk ended after just nine matches but, to many, his high cheekbones and immaculately combed curtains will never, ever be forgotten.