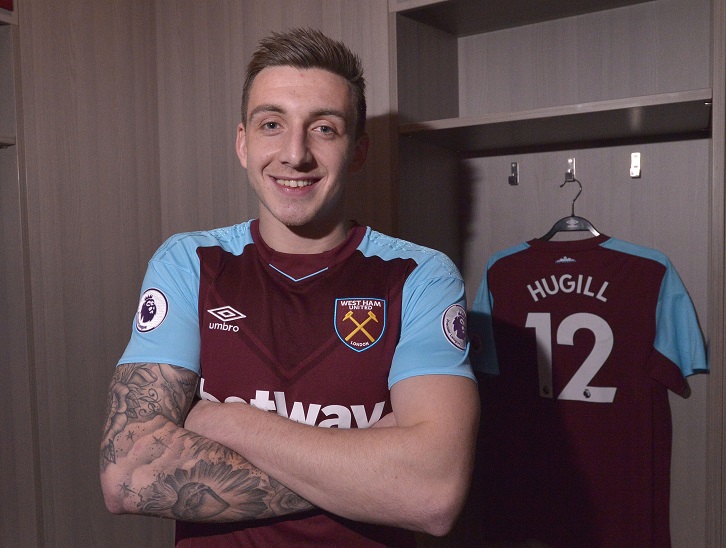 Jordan Hugill grew up idolising Middlesbrough's Italian striker Fabrizio Ravanelli at the Riverside Stadium, but when it came to scoring goals in the playground, it was another centre forward he always tried to emulate.
As a boy, West Ham United's deadline day signing from Preston North End was a huge fan of Newcastle United and England star Alan Shearer, who scored 260 Premier League goals during a record-breaking career.
Twelve years on from Shearer's retirement, Hugill himself has arrived in the Premier League and would love nothing more than to emulate his hero – just one of a number of strikers who the 25-year-old says have shaped his own game.
Alan Shearer
I was a Middlesbrough Season Ticket Holder from the age of ten up until I turned 16, when I started playing regular Saturday football.
I saw a lot of good strikers at the Riverside – well, I thought they were good strikers! – but someone who I watched closely, and it's quite controversial as he was at Newcastle, was Alan Shearer.
He was someone who I modelled my game on, at least I tried to because he was absolutely top-class, and he inspired me to play the way I play.
Alan Shearer might not have been that quick, but he made up for it in a lot of other ways. You always found him in the right positions and he could score all types of goals – from outside the box, volleys, headers – and he's one of the people I strive to emulate.
When I was at school, the other lads were trying to be Mark Viduka, so I had to be careful when I celebrated not to shout Shearer's name!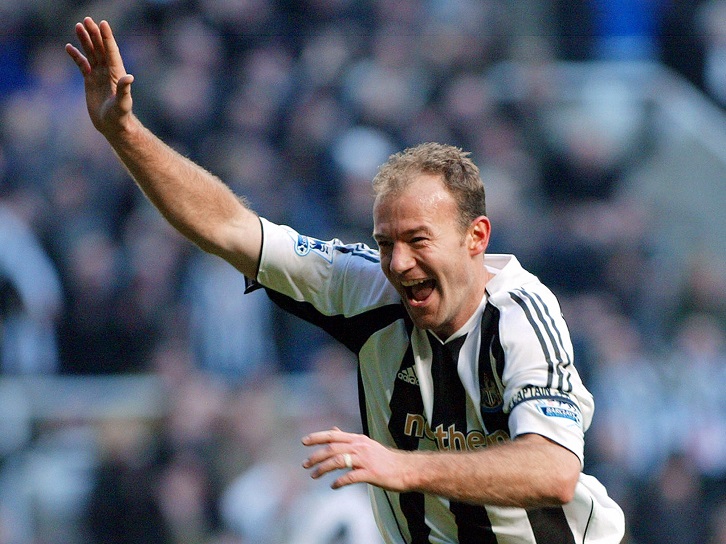 Fabrizio Ravanelli
When I was a child, Middlesbrough had Fabrizio Ravanelli, the Italian striker, and I used to do the 'Ravanelli celebration', when he lifted his shirt over his head and ran around the pitch.
That was my celebration when I was small, and I used to lift my shirt over my head and run around the house!
I'm sure I had a Ravanelli top when I was a kid, but I'm not sure how they fitted the letters on the back of the shirt!
Middlesbrough had him and Juninho up front in 1996/97 and they were absolutely amazing together, Every Boro fan talks about that partnership today, even though we got relegated!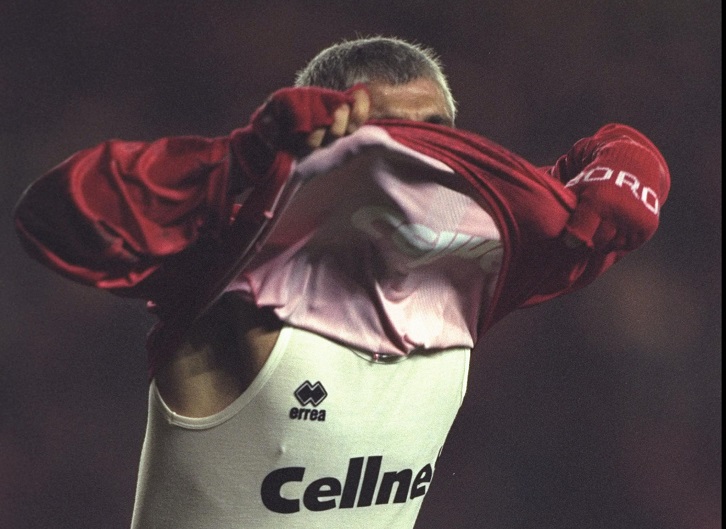 Kevin Davies
When I joined Preston, Kevin Davies was there at the time and to have him there was massive for me.
I remember the League Cup final when Middlesbrough won it in 2004 and Kevin was playing for Bolton.
The way he played, a lot of people said we were quite similar in some ways and different in others.
He's a big, strong lad and when he got going he picked up pace, so the way he moved in relation to the ball, using his body without fouling, I managed to take some stuff away from him.
Joe Garner was also there at the time and the way he was aggressive in ways defenders didn't like, I also took that into my game too.
Wherever I've been, I've tried to take small things from lots of different strikers and added them to my game.