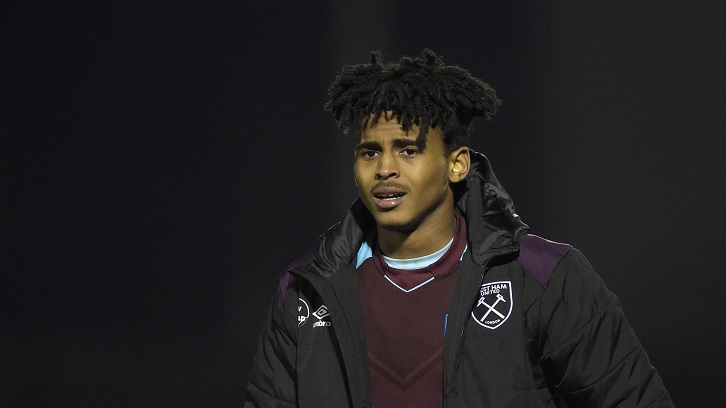 Tuesday 21 November 2017 will live with Joshua Okotcha for the rest of his life. It marked the first appearance the youngster made for the West Ham United U23s.
That night, a cold evening in Dagenham, the then 15-year-old stepped onto the pitch for the first time as a part of Terry Westley's side. Although a young team was defeated 2-0 by Benfica in that PL International Cup tie, Okotcha will never forget it.
"I was a little nervous when I got told I was playing, but at the same time really excited," Okotcha recalls. "Benfica were a tough opponent and we were already out of the tournament when that game was played, but that doesn't make it any less significant for me."
Although he was on the losing side, Okotcha earned high praise for his showing that evening. It was the start of the young defender's rise.
Fast-forward just a couple of months and Okotcha found himself on the pitch again for the U23s, this time making his Premier League 2 debut in the recent meeting with Sunderland. Once again, the centre-back was impressive, earning high praise from Academy Director Westley.
I'm proud of how far I've come so far this campaign and now I want to go even further

Joshua Okotcha
"A few lads have gone out on loan in January so there are opportunities now in the U23s," the defender continued. "Monday's match was a really good experience and I really enjoyed it.
"It was strange actually. I had to play for the U18s in Swansea on Saturday as well. I played the full 90 minutes in that game and was then told I'd be playing on Monday. I started to cramp up towards the end but there was no way I wasn't going to play."
Now 16, Okotcha is the same age as a certain Reece Oxford was when he made his Premier League debut for West Ham, standing out in a 2-0 win against Arsenal in August 2015.
Okotcha is eyeing a similar path to Oxford, and Declan Rice, admiring the playing style of the two Academy graduates.
"Guys like Reece and Declan, I really look up to them. They graduated from the Academy at really young ages and played for the first team, and that's what I want to do.
"They are both really comfortable on the ball as well. They can both play in midfield as well as defence and are really happy in possession. I think that shows how important being happy with the ball is, and it's something I want to keep working on."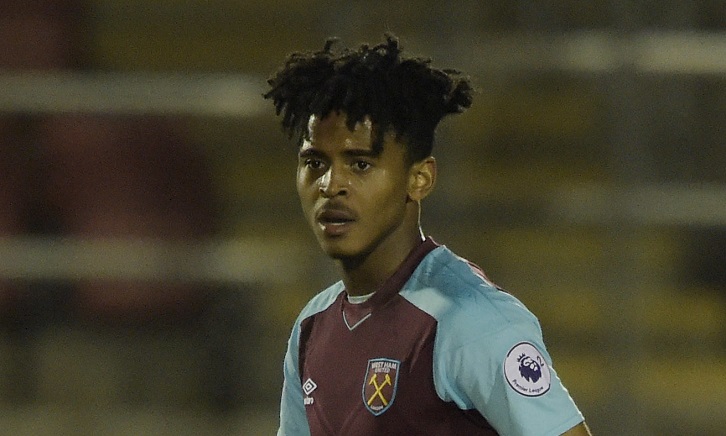 Moving from the U18s to the U23s has seen Okotcha work with Mark Phillips, Steve Potts, Westley and Liam Manning this season, and the defender has praise for all the coaches, saying each has played a significant role in his improvement.
"Mark and Steve have been huge for my development, especially defensively. They've played such a huge part in pushing me, setting me targets, and helping me to reach them. I've been enjoyed working with them.
"It's the same with Terry and Liam. Every time I see them they remind me of where I need to improve and tell me to keep working on things like heading, and passing. Everyone is pushing me to be the best I can be.
"I just want to progress more and get even better. I'm proud of how far I've come so far this campaign and now I want to go even further."