David Moyes sat down with the media on Friday afternoon to discuss this weekend's Premier League fixture with Watford at London Stadium.
The West Ham United manager touched on the need to take points from the Hammers' nearest rivals in the table – Watford kick-off one place and three points above their hosts.
He also praised his players for responding to his demand, issued before the reverse fixture at Vicarage Road in November, to take responsibility for their performances, before waxing lyrical about being reunited with his former Manchester United defender Patrice Evra…
Picking up points from our closest rivals is key
I think all the games are key, but the key thing is to get the points on the board and keep moving away. A good win gets us into mid-table, into a really solid position, but a loss puts us back in amongst it. That's how tight the Premier League is at the moment and all the managers will be saying the same, so we've got to do the business and try to get the three points.
We've been OK at home but we'd like to do better. We've had a couple of draws recently which we could have turned into wins, but as long as we keep picking up points and don't let rivals take points from us, we need to make sure we keep doing that.
I think 40 is the magic number for everybody. I've hardly looked at the points but I've looked at the league and how tight it is and what we might need to do, but results have come up which you didn't expect, like Swansea beating two of the top teams in the last few weeks.
There have been some big results and it's changing round all the time, but we know every point we get will get us nearer to being up the league.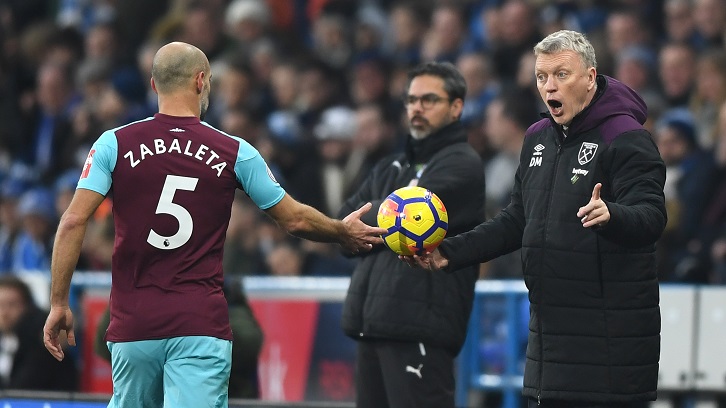 The players are now most definitely taking responsibility
Before my first game in charge at Watford back in November, I asked the players to take responsibility for their performances and they have responded really well.
I think they're beginning to understand what we want, the standards we want, and I tell you there is a lot of belief around the team and players sensing they are doing the right things and going the right way. Some of them have performed really well.
Undoubtedly when you lose your best players it makes it more difficult to get results, like Chelsea losing Morata at the moment and how difficult it's making it for them. For West Ham, if we lose Marko, Manu, Pedro and Arthur, it will be very difficult for us, at the level we're at, to play without four players who have, in the main, contributed to a big part of our season.
But the players are in a good place and they've been doing a really good job.
The players have responded well since Day One. We didn't play well at Brighton, but the response of the players since we came in has been great, their attitude, their commitment, their effort in all the games has been really good.
We've had some big wins and we need another big win against Watford.
I've just had to correct things and get things right and back on track for what we want and hopefully we have done that. In the main we've been on a good run and we want to keep it going.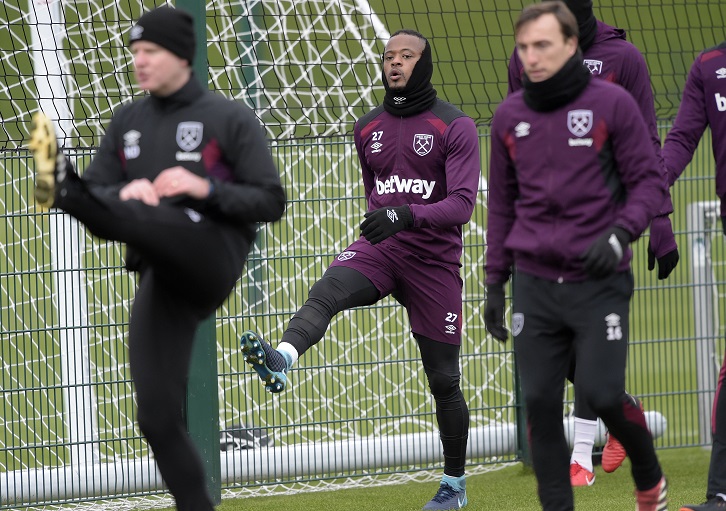 I am delighted to be reunited with Patrice Evra
I was really happy to secure the signing of Patrice Evra on a free transfer this week, and he could play against Watford on Saturday.
I'd considered him during the month of January, especially after Arthur Masuaku was sent-off because I knew we were going to be short. But because I was so busy looking at other players that I didn't do it in January and then after the window closed and it had all calmed down, I could get it done.
I know Pat well from my time at Manchester United, I know his leadership qualities and what he'll bring to the dressing room, and also his level of professionalism is as good as anybody's and he has seen and worked with the best, so hopefully it will rub off on the players.
Every club wants leadership and you can never get enough of it. We've got some leaders here. Mark Noble does a really good job for us, James Collins, Winston Reid, we've got people who do good jobs, but the more you've got, the better.