Preview
Chicharito: Watford is the first of 12 finals for West Ham
Chicharito says the visit of Watford to London Stadium is the first of 12 'finals' West Ham United will contest to close out the Premier League season.
The Hammers go into Saturday's game in 12th position, one place behind the Hornets but just three points above the bottom three, and the Mexican knows every point will be vital to their hopes of steering safely clear of relegation.
The striker himself has done his bit in recent weeks, returning to the starting XI, leading the forward line with typical energy and commitment and scoring equalisers against AFC Bournemouth and Brighton & Hove Albion.
Watford is almost like a final because we are both playing against relegation

Chicharito
"Things are good, they are positive, as in the last three games [including the Emirates FA Cup fourth-round tie at Wigan Athletic] I have played the full 90 minutes," said the No17. "Obviously that's the personal view because obviously for the group, things have not gone as well as we wanted them to be, as we want to be higher in the table.
"Watford is almost like a final because we are both playing against relegation, so we are going to see who is going to win. Of course, we want to do everything we can, we've had a full week to prepare and hopefully we'll be in the right mood and feeling confident we can beat them.
"Watford changed their manager and did a really good match against Chelsea, but in the Premier League you see a lot of this stuff. We beat Chelsea as well and Huddersfield and Stoke, but then we lost against Brighton and had some draws and this is the Premier League, the most competitive league in the world.
"We need to listen to the manager and do what he wants to get the three points. That's the main goal. Every week and every game is a final for us.
"Everybody has the opportunity to save themselves. Swansea are improving a lot, while West Bromwich is right now at the bottom when they were higher some weeks or months before, so the only thing I can say about the Premier League is that it's the most competitive in the world.
"The difference between everybody from tenth place to the last one is about five points so, as I said, we know every match is going to be a final for us."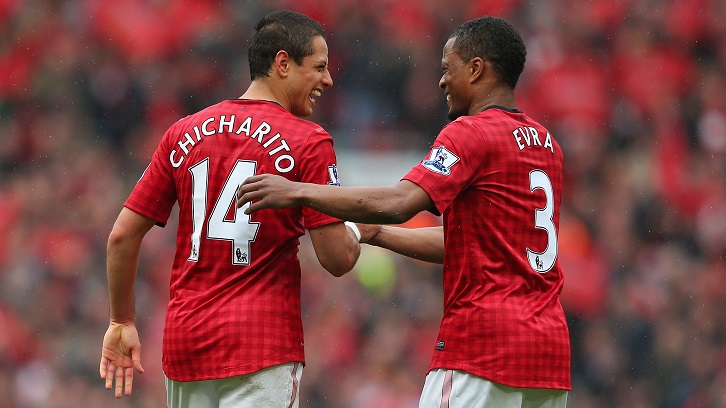 A model professional, Chicharito will do everything in his power to help West Ham secure the victories they crave, and he has now been joined in that quest by a man and player with a similar mentality.
The striker played alongside Patrice Evra for four seasons at Manchester United between 2010-14, winning two Premier League titles and reaching the UEFA Champions League final, and is delighted to be reunited with the Frenchman in east London.
"For me it's great as we were very close at Manchester United!" he smiled. "In football, everyone takes their own paths and mine took me to Spain and Germany and now I've come back to England, and he went to Italy and France and now he has come back.
"I'm very happy because he's going to be a very important character and person inside the dressing room and, on the pitch, I know his fitness is always at the top level and he's always been a top professional and worked very hard, so he will give us a boost.
"He has three or four more years to give at the top level of football. He has leadership, talent and professionalism, a lot of experience, a winning mentality and belief that you can achieve everything that you want, but obviously you need to work to get there.
"That's why Patrice has had an unbelievable career so far and hopefully can give us his best, too, and help the team."