Having captained his country, appeared at five major tournaments, won seven league titles and 22 trophies in total, including the UEFA Champions League, Patrice Evra has achieved more than most in football.
But that does not mean West Ham United's latest signing is ready to hang his boots up just yet; far from it, in fact.
Still as fit and hungry as ever at the age of 36, the Hammers new boy told whufc.com he is looking to build for a successful future, rather than dwelling on his illustrious past…
Patrice, you enjoyed great success playing in the Premier League, winning five titles, and are also an all-time Premier League great yourself, so how excited are you to be back in the Premier League with West Ham United?
"I'm excited, but a lot of people talk about the past and the most important thing is the present. The Patrice Evra of Man United is done. Now is a new challenge, which is the Patrice Evra playing for West Ham.
"I am proud and I'd like to say thanks to the fans, but the easiest part is to say it on camera, while the hard part is to give 100 per cent of myself, every time I wear the shirt here, because I respect the people who got me here and it's very important for me to give my best to the Club."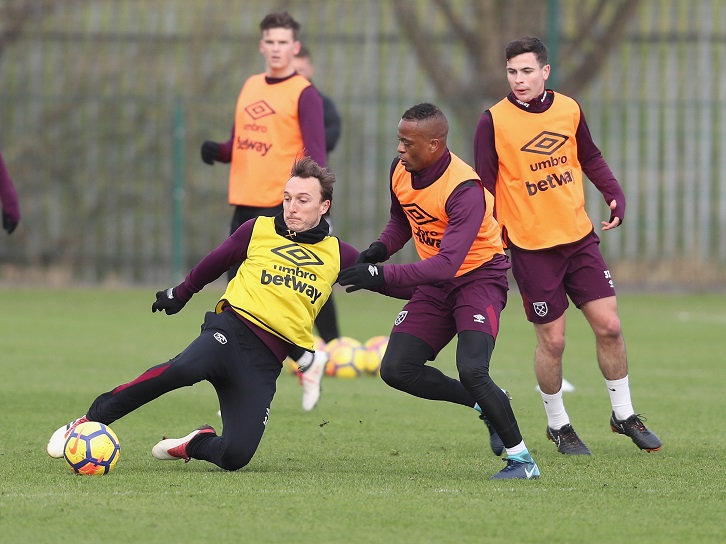 We have watched your videos where you said you will 'never rest' and you 'want to win more and more until you die' so, you still love this game?
"Of course, this is my motto. I am a very positive person, I love to be happy, smiling and laughing, but I always say the Patrice on social media is Patrice, but Patrice Evra is the one who is working hard.
"For me, this is my adrenalin, this is really important for me so now I just want to challenge myself.
"People as 'Why are you still playing? You have nothing to prove' but every day you wake up, you have something to prove to yourself. That's me.
"When I was working on my own, not one time was I thinking about retirement or something like that. Every day I was going to training with a lot of anger, so I am really happy to have done my training today. I am feeling good.
"In life, nobody gave me anything for free, so that's why I know I have to work hard and that's what I like to do."
You've not played competitively since November, but you have been training and keeping fit, so are you ready to make an immediate contribution?
"I am someone who lives in the present. I have been straight with the manager, so let's see how I feel. Today was a very good day and after tomorrow we will see.
"I am someone who doesn't like to lie, so if I don't feel good I will say to the manager 'I don't feel good' but for the moment I am in good shape, so let's keep working hard."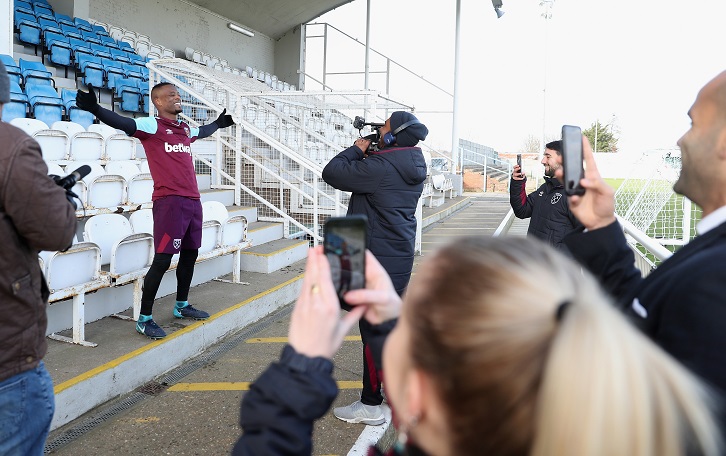 We know you are a leader, have a great character and are a winner – what will you bring to West Ham?
"I will bring my winning mentality in every game! Even in training and in the gym, in everything you do, you have to have that winning mentality.
"When you win one game, you must always think about the next one, so that's what I will bring here. For me, winning is something normal.
"I will do my best to bring to my teammates that mentality and they already have it, because when you are a professional football you should have it.
"For the first time in my life, I've been without a club for three months, which showed me how lucky I was, so that's why, when I woke up today, I had the biggest smile on my face. I couldn't believe it.
"This is enough talking. Now I want to go to the pitch and show the people how happy I am!"