West Ham United Foundation is encouraging people to #NeverStopPlaying this year following the launch of Active United, a Walking Sports programme that provides fun, physical activities for all.
The Foundation marked the launch of their #NeverStopPlaying campaign with a promotional video starring EastEnders actor and lifelong West Ham United fan Danny Dyer.
The video, filmed at West Ham United's Chadwell Heath training complex, gave the Walking Football stars the opportunity to pull on the famous Claret and Blue in a unique environment, with Dyer taking on the role of referee.
With full use of the changing facilities and pre-match tactical briefings, the competitive spirit was apparent from the first whistle. Dyer even had to brandish the red card at one point!
Walking Football has seen a huge increase in popularity, with over 1,500 attendances already racked up at sessions from the programme launching just over a year ago.
With friendships formed, hundreds of goals scored and healthier lives being led thanks the programme, the rewards of the sessions have been felt by all participants.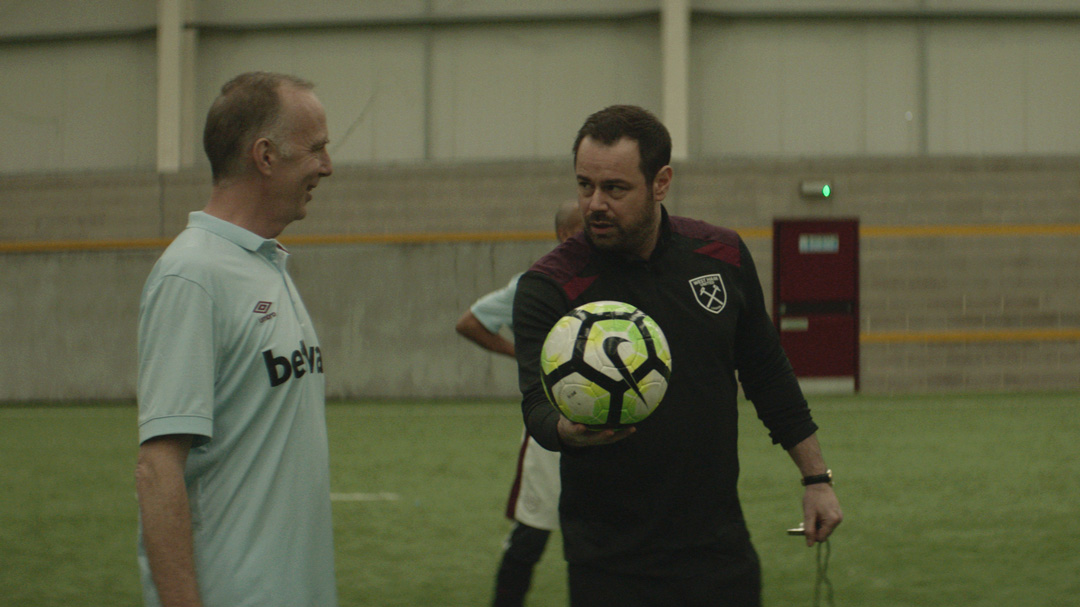 This year, the Foundation expanded their Walking Sports offer, launching Active United. The programme includes eight weekly sessions of sport that include basketball, football, and a specific session that works with Caritas Anchor House homeless shelter.
Bob Barritt, 55, has been attending since the beginning of the programme, and could not be clearer about how it has helped him.
"It means everything to me", he said. "I was 35 stone, had recently had a heart attack and saw no way out of the hole I was in. I found the West Ham United Foundation Walking Football sessions and immediately felt like it was something I could get into.
"It's amazing to be involved with a great group of people, and I've made so many friendships. We speak to each other online on a forum and there's great banter between us."
Derek Scott, 65, concurs, saying he feels like a new man.
"I feel like I'm 18 again. It's an amazing feeling to be part of a group, to feel the camaraderie and be involved with like-minded people who just love playing sport. I'm so much healthier, not just physically but mentally too."
Darryl Gheerawo, who runs the Walking Football sessions at the Foundation, says he has already seen a massive amount of progress.
"Over the last 12 months, the programme has grown considerably to the point that we now have our own Walking Football Team.
"There are some wonderful lifestyle achievements that have come from our participants, and their involvement with Walking Football has allowed us to see the benefits to participant's lives week in and week out. It truly has been a privilege to be a part of.
"Football can be played at any age and in many forms, and I hope more people in our community will give it a go!"