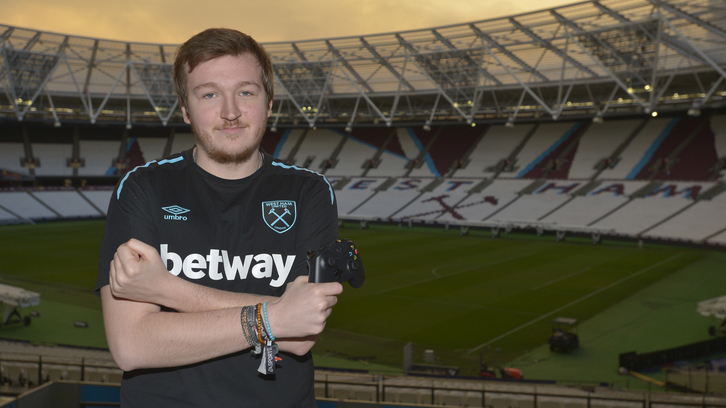 West Ham United's official eSports player, Jamboo, has claimed his place in the knock-out stages of the eFootball League, powered by Goal, after claiming a 5-4 win in his final group stage contest.
Jamboo went into the Group B contest knowing only a victory would guarantee him a spot in the last 16 of the competition, and the West Ham representative bested Northampton Town's Liam 'Reaperezz' Merry in a thilling fixture.
It took Jamboo just 20 minutes to race into a 3-0 lead but a change in approach from his opponent saw the scoreline brought to 3-2 not long after.
From there the two FIFA players exchanged goals with Jamboo eventually running out the 5-4 victor, despite a last-minute finish from Reaperezz.
"To make it into the knock-out stages is an amazing feeling", Jamboo told whufc.com. "I'm really delighted and just so, so happy.
"It was an exciting match. I had scored three goals inside around 20 minutes but, fair play to Reaperezz, he changed his style and tactics and came back into the game. He had to constantly attack, which suited my style of play.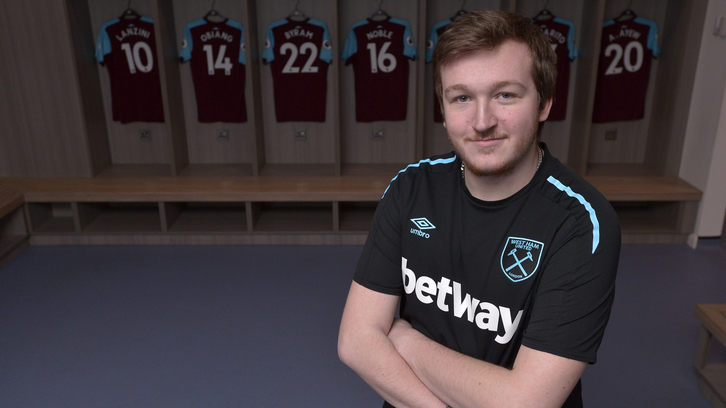 "At the end, I just had to keep the ball and make sure I didn't throw it away. It would have been a disaster otherwise. But I got the result and I'm just thrilled!"
Jamboo's win means the West Ham United player finishes second in Group B and is now preparing for a last-16 fixture against the winner of Group D, VFL Bochum's Michael 'MegaBit98' Bittner.
It will be a tough test, something the West Ham representative is aware of, but Jamboo is ready to try and push into the quarter-finals.
"It's not going to be an easy game," he admitted. "Bittner is one of the best players out there right now and I will need to be at the top of my game to get past him.
"It will make for a very interesting match. I'm already excited to play him."