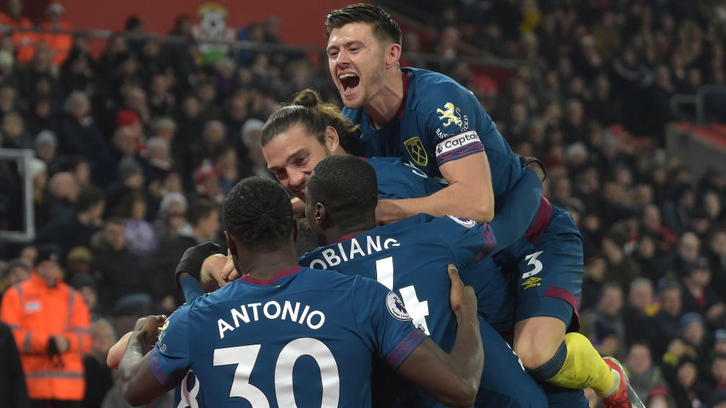 Felipe Anderson has been described as 'unbelievable' by West Ham United teammates Aaron Cresswell and Declan Rice, after his two goals fired the Irons to a 2-1 win at Southampton. 
The Brazilian struck twice in the second period, netting a 25-yard rocket and completing a pacey counter attack, to bring the Hammers from a goal down and secure a third consecutive away win for Manuel Pellegrini's half. 
Cresswell - captain for Thursday's match – feels the entire team put on an excellent showing but noted that Anderson was deserving of significant individual praise for his efforts.
 
"I thought we were fantastic," Cresswell said: "We had a sloppy first five minutes but after that I thought we controlled the game. 
Felipe's two goals were unbelievable.He's been excellent since he joined West Ham. He's our man and long may that continue.

Aaron Cresswell
"Felipe's two goals were unbelievable and we got the three points, which puts us back on winning track."
"Felipe has been fantastic. Hopefully that continues. He's been excellent since he joined West Ham. It was a tough start. We lost the first four games and, as I said, he's continued and he's our top scorer. He's our man and long may that continue."
Cresswell's comments were echoed by Rice, with Anderson now on eight Premier League goals for the campaign.
The 19-year-old was particularly proud of how the team continued to press and create chances, having enjoyed the best of the opportunities in the first half.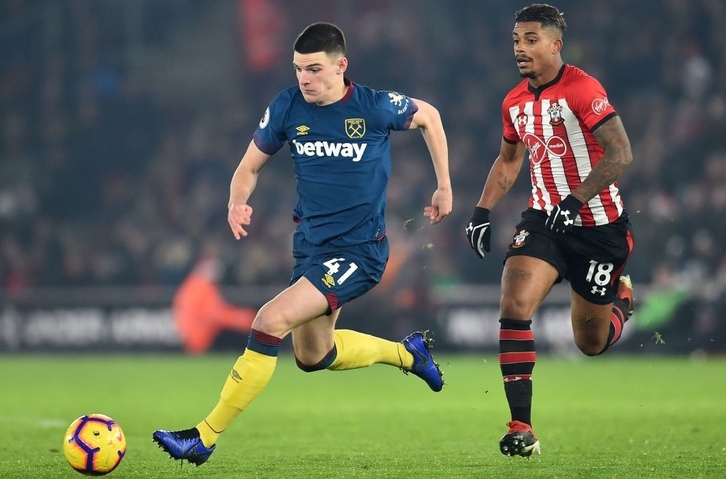 "Felipe has popped up with two unbelievable goals," Rice noted. "For the second, it was good defending from the corner. Luckily enough we broke, and got the goal.
"In the first half, we were creating chances. We were getting the ball out wide and we had one just before half-time that nearly went in. We come in at half-time and the manager said: 'keep going, we're going to get a chance'."
The win over Southampton ends the first half of the season for the Hammers, with West Ham sat in ninth after 19 Premier League matches, on 27 points. 
Rice is looking forward to seeing how far the team can push in the second half of the campaign.
He continued: "That's the first half of the season out of the way. We've got to recover now and go to Burnley on Sunday. We're setting ourselves up for a good second half to the season and we need to keep pushing."