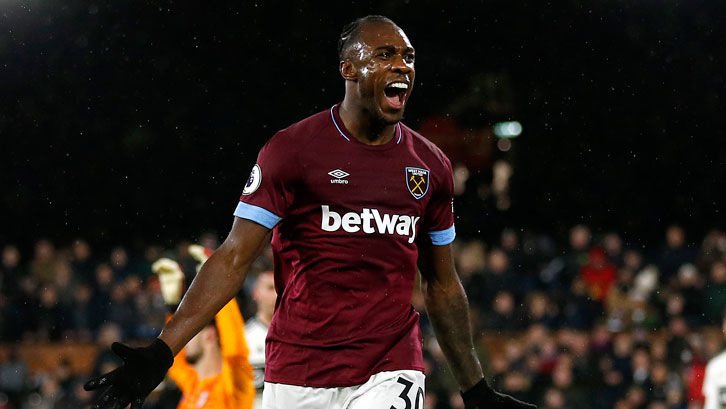 Michail Antonio's positive state of mind and body are the main reasons behind his recent return to form.
The West Ham United winger admits he was unable to produce his best after being slowed by a series of injuries earlier this year, causing him to lose a bit of belief in his undoubted, considerable and multiple abilities.
Now, however, Antonio is feeling fit mentally and physically and the reward for both player and club has been a series of typically powerful performances in a variety of positions, from right-back to centre forward, in West Ham's recent renaissance.
I'm starting to get my sharpness back now and I'm enjoying my football again

Michail Antonio
"It's one of those things where, when you come back from a long injury, you don't immediately come back to your natural ability," admitted the No30, who returns to former club Southampton in the Premier League on Thursday evening. "You come back a bit rusty and it takes time to get your ability back.
"I was difficult, even though I started the first game of the season against Liverpool. When your mind is telling you to do something, but your body isn't doing it, that was the bit I was struggling with at the beginning of the season.
"I'm starting to get my sharpness back now and I'm enjoying my football again."
Antonio admitted he found it tough to cope with not being able to produce his best for the supporters who fell in love with him during his first two seasons in east London, when he scored 18 goals and was called-up by England.
"One thing in football is that everything is quickly forgotten," he observed. "It's week-by-week. You can be one of the best players one week, but the next week you could be the worst, and that's exactly how it is.
"At the start of the season, I wasn't playing well and wasn't scoring, but I've now scored two and people think 'Oh, he's back, he's a player again!'.
"It's just part and parcel of the game and you have to make sure you turn up week-in, week-out."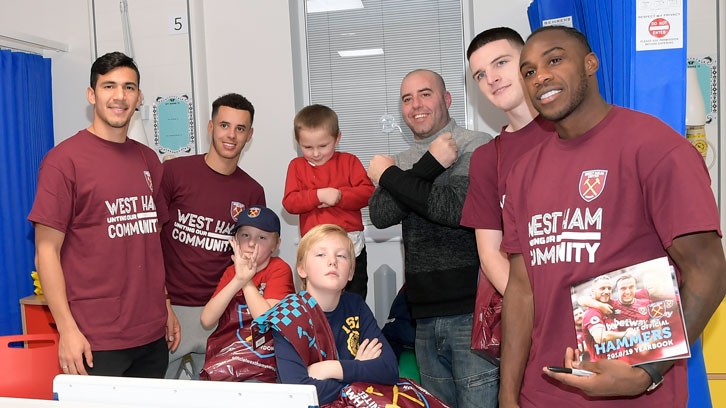 Antonio has most certainly turned up in recent matches, such is his strength of character, but he knows other players may not have been able to do the same.
Casting his mind to wider mental health issues in the sport, the 28-year-old is pleased that football is doing more to help players deal with the challenges and pressures they face.
"We've seen mental health get so big in football over the last couple of years because there is massive stress in the game where you constantly have to be your best and, when you're not being your best you've got people telling you you're not good enough," he said.
"You've got to pull yourself out of that, be that person or have people around you to get you out of your hole. Imagine you have a bad day and having thousands of people around you telling you you're terrible and you need to give up, digging you further into a hole.
"Those are the things where mental health in football is massive and mental health is key and that's why the PFA are starting to realise the steps they need to take to help professional footballers.
"Like I said, people are putting you in a hole and you're also putting yourself in a hole because you're a professional and you want to be the best you can, so when you're not doing that, you're putting yourself there and other people are getting onto you."