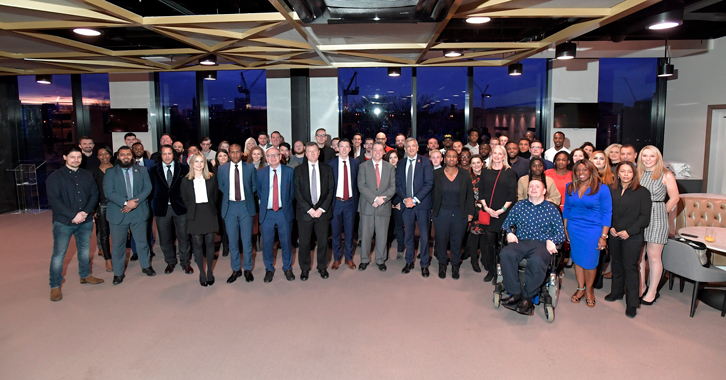 The West Ham United Foundation held their annual Christmas Celebration Awards at London Stadium, celebrating another successful year,
Foundation chief executive Joseph Lyons hosted the event, joined by key ambassadors, trustees and the Foundation workforce. The attendees were given the opportunity to hear from guest speakers and celebrate key highlights from 2018. There was also a special appearance from Gallions Primary School choir, who performed Christmas Carols and their own rendition of 'This is Me' from the Greatest Showman. 
Four awards were voted for by Foundation staff - Mentor of the Year, Delivery Staff Member of the Year, Sports Coach of the Year and the Outstanding Achievement Award. This year there were more winners than ever before, showcasing the incredible talent within the Foundation. 
There was also a Trustees award which was chosen by the Foundation's board of trustees. This was won by Maria Abraham for her incredible work across the Health Department. Maria's input across the Health departments programmes is incomparable and she is truly valued across the Foundation, its partners and participants.
This year her success reached new heights as the innovative 150Club Programme won the prestigious BT Sport Industry, Community Programme of the Year Award. Maria's infectious laugh and cheerful personality means that all those who work alongside her are constantly inspired to achieve their goals.  
The Mentor of the Year Award was awarded to Ade Omideyi, Employability Officer from the Learning department. Ade started as a sessional worker in 2017 and progressed into a full-time role. Within his role he coordinates the Traineeship programme, Youth Investment Fund, Premier League Works, National Citizen Service and Youth Investment Fund, engaging with approximately 50 people on a weekly basis. His natural warmth generates an atmosphere where all feel at ease and enthused. 
The Delivery Staff Member of the Year Award was split between Community Sports Officer George Chukwumba and Project Officer Evie Cicha. George works in our community department as a Community Sports Officer. He works with youths across Kicks, Lycamobile Cup as well as continuing to go above and beyond his role despite any challenges he faces along the way. Evie supports the running of health programmes, as well as delivering directly to some of its participants. Evie's positive energy and enthusiasm in helping the local community is evident and this is reflected in the time she does spend delivering.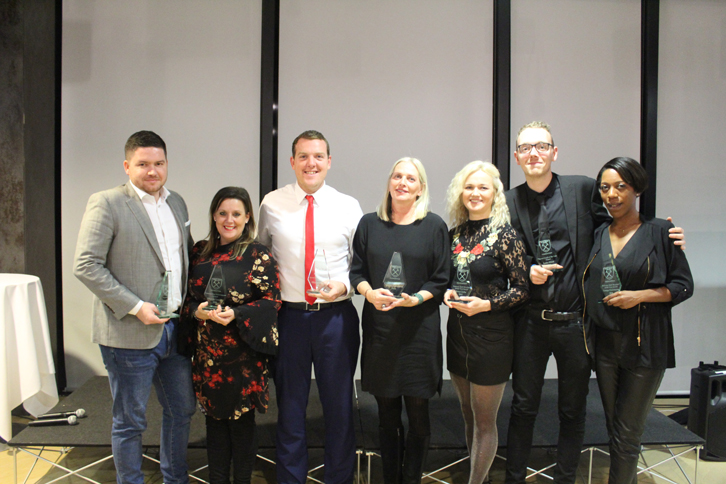 Sports Coach of the Year Award was split between Development Officers Dave Green and Luke Hurst. Both staff members coach across Football Development, working with over 400 children on a weekly basis and inspiring them all with their excellence and bubbly personality. Dave was this year nominated for Essex FA Coach of the Year Award and trained the cast of The Wolves to theatre stage success. Meanwhile Luke has started leading on the Essex development Player Pathway including the performance academy programme. Both coaches seek excellence in everything they are involved with and their upbeat personality is a benefit to all. 
The Outstanding Achievement Award was again split between two people, with Senior Development Officer Ross Williams and Executive Assistant Sharon Leader scooping the awards. Ross has been working at the Foundation since 2011, working across a range of programmes, extended services and been an essential part of the development of the Foundation's International Programme over the past year. Ross has progressed a lot since he began at the Foundation and his friendly personality and works tirelessly to achieve his objectives. His caring attitude supports a joined-up approach within the Foundation.  Sharon performs a key role within the central team, always going above and beyond on the delivery of all tasks and projects with no task being too big or too small she ensures everybody enjoys coming to work. Sharon also works selflessly to offer support and a guiding hand to all, helping every staff member to better themselves throughout their time at the Foundation. 
Also joining the event were newly announced ambassadors for the Foundation, Marlon Harewood and Barrington Atkins. Marlon spoke about his work for the Foundation and how he can now use his experience to help others and spread the work about the great work the Foundation does. 
The West Ham United Foundation would like to thank everybody for the support throughout 2018 and looks forward to even more success in 2019.