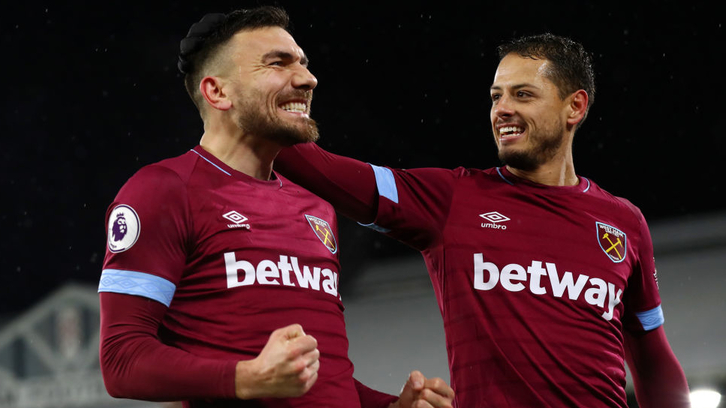 Manuel Pellegrini's individual work with each West Ham United player is getting the best out of the entire team, according to Robert Snodgrass. 
The Scottish international fired home an excellent, curling effort to put the Irons on their way to a fourth consecutive Premier League victory with a 2-0 away win at Fulham on Saturday. 
The No11's recent fantastic form – two goals and three assists – has been a key aspect of those four results, and Snodgrass puts his run down to the work done with West Ham's experienced manager. 
"I'm just playing where and how the manager wants me to play," Snodgrass said. "He speaks to me a lot about every position and that's what you want as a footballer. He tells me how I can be better in each position and he's a perfectionist. He's been at the top level for a reason and I think we're starting to see his ethos in the way we're playing. 
Pellegrini is a perfectionist. He's been at the top level for a reason and I think we're starting to see his ethos in the way we're playing.

Manuel Pellegrini
"You need to listen to him. You can only learn more. I'm 31 and I'm still learning. I've learned a lot already this season. The most important thing is to get your head down, knuckle down, work hard and work for the team. It's about the team.
"He does it with every player. Everyone. He wants to try and help everyone become better. He's speaking with them all. It's why the boss has been at the very top, because he talks with his players and he wants to get the best out of them."
Having been on loan at Aston Villa last season, Snodgrass has become a key cog in Pellegrini's West Ham side, starting eleven of the team's 17 Premier League matches this campaign and missing out in just one, due to suspension.
The 31-year-old is not resting on his laurels, however, and wants to continue working hard and contributing to goals for the Irons.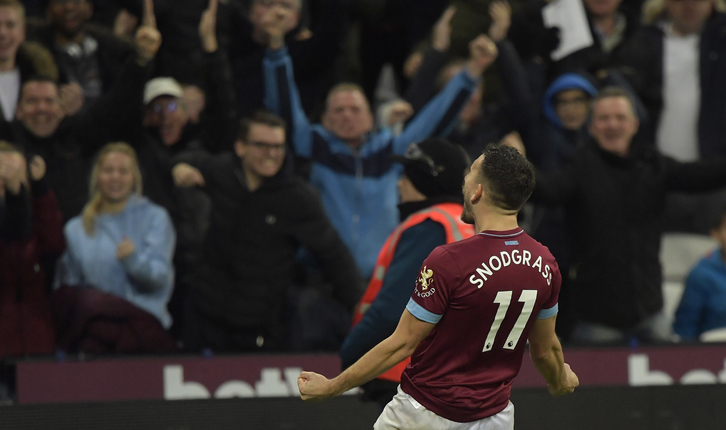 He continued: "For me, the biggest thing is trying to get into the team, and then from there kicking on, contributing and showing why West Ham bought me in the first place. 
"I think I'm doing that and I'm working hard to continue to do that. For me I want to bring goals and assists, and that's what I'm trying to do. I want to help the forwards and long may it continue."
Snodgrass also hailed the West Ham United supporters that sang the Irons to victory away to Fulham at the weekend, with the fantastic Claret and Blue army in fine voice at Craven Cottage.
"They sang from the start and they were incredible," Snodgrass added. "I think the most important thing is putting performances on for the fans. It was freezing cold on Saturday night against Fulham and they travelled down and sang from start to finish. 
"We really appreciated it and they created such an atmosphere, and it's important we have that connection between the fans and the players."