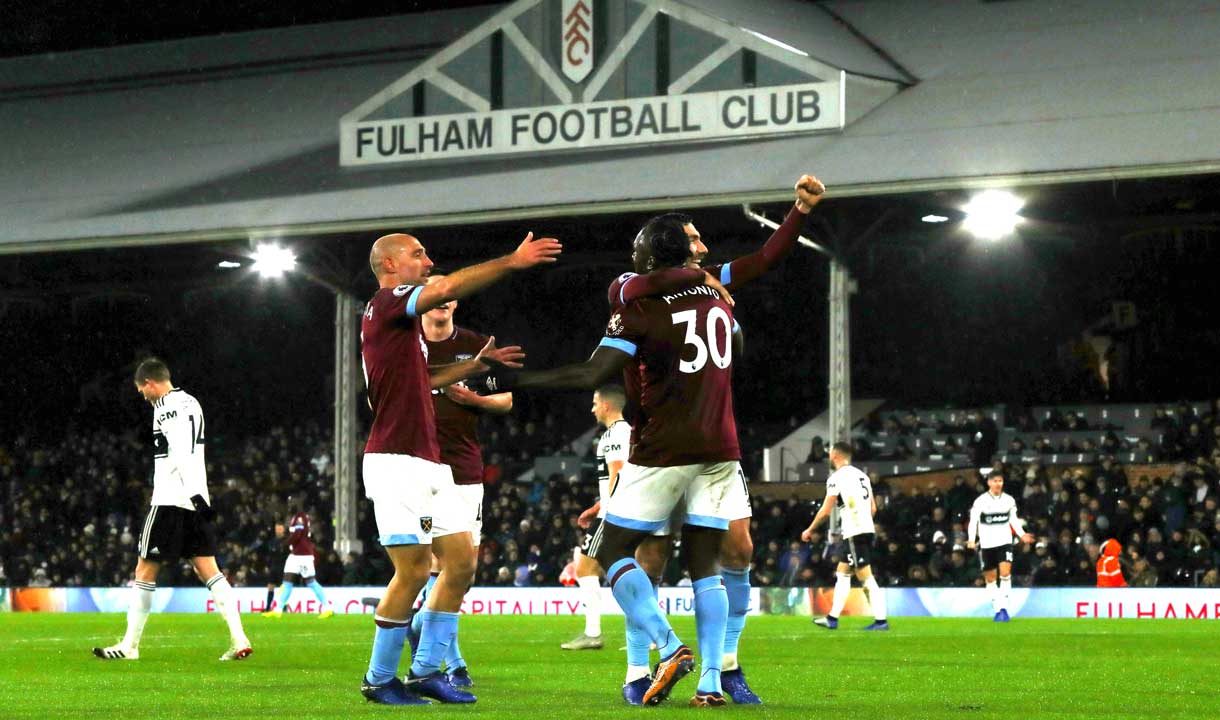 West Ham United's fixture changes for February have been confirmed, with three games selected for live TV broadcast.
The Hammers will now take on table-topping Liverpool at home on Monday 4 February, with Sky Sports showing the 8pm kick-off live.
Next, the London Stadium derby against Fulham will take place on Friday 22 February with a 7.45pm kick-off, live on Sky Sports.
The third TV selection is the midweek trip to Manchester City, which will be shown on BT Sport on Tuesday 26 February with an 8pm kick-off.
Two of these games are still subject to change – should the Hammers or Liverpool be involved in a FA Cup fourth round replay, the meeting with the Reds would move to Sunday 3 February at 12pm.
If Manchester City reach the Carabao Cup final, the trip to Etihad Stadium would move to Wednesday 27 February at 7.45pm, and would not be broadcast live by BT Sport.