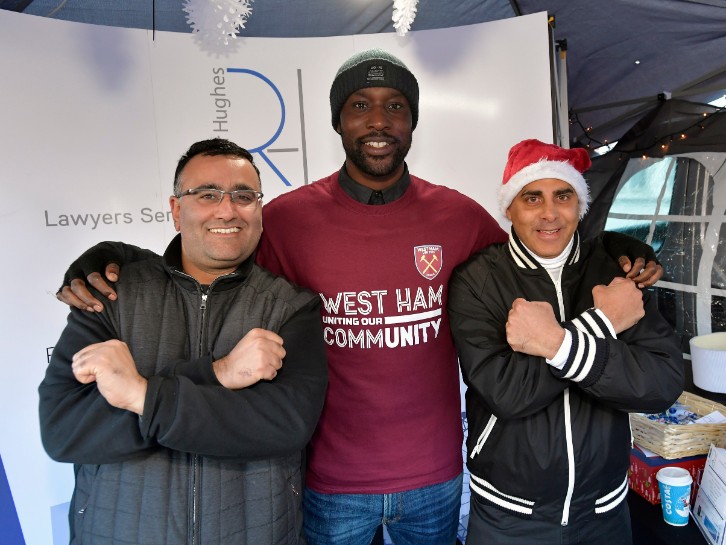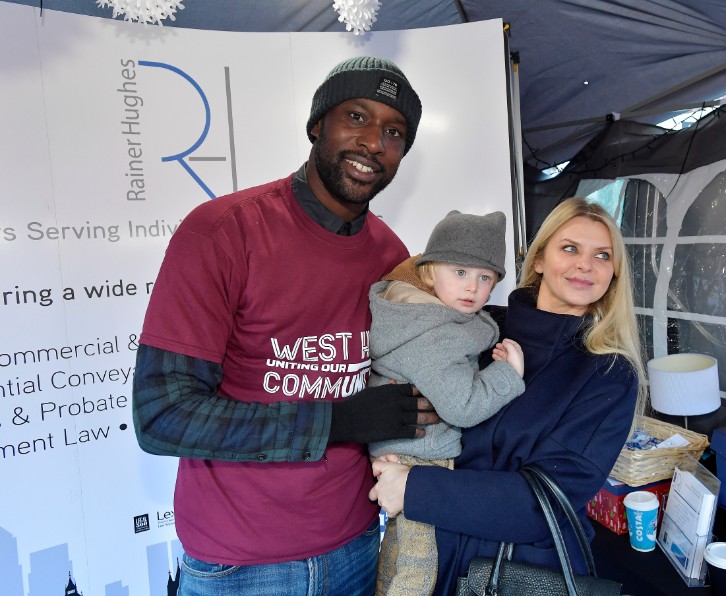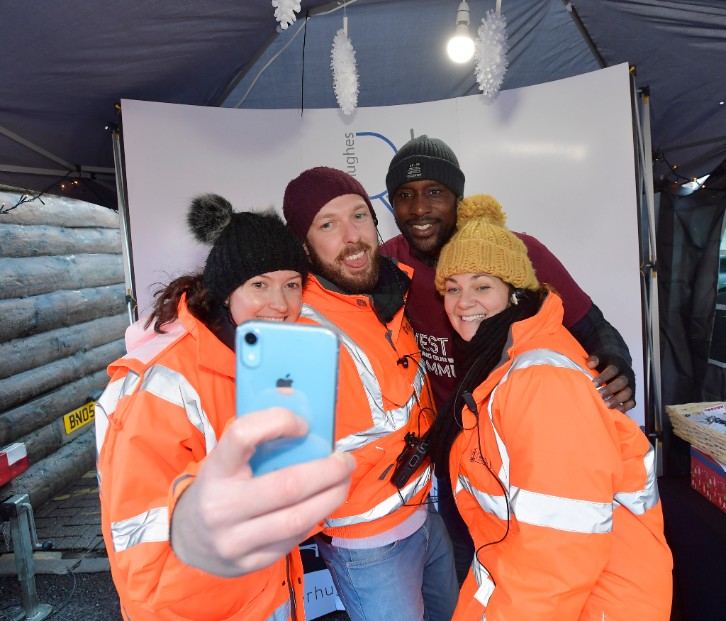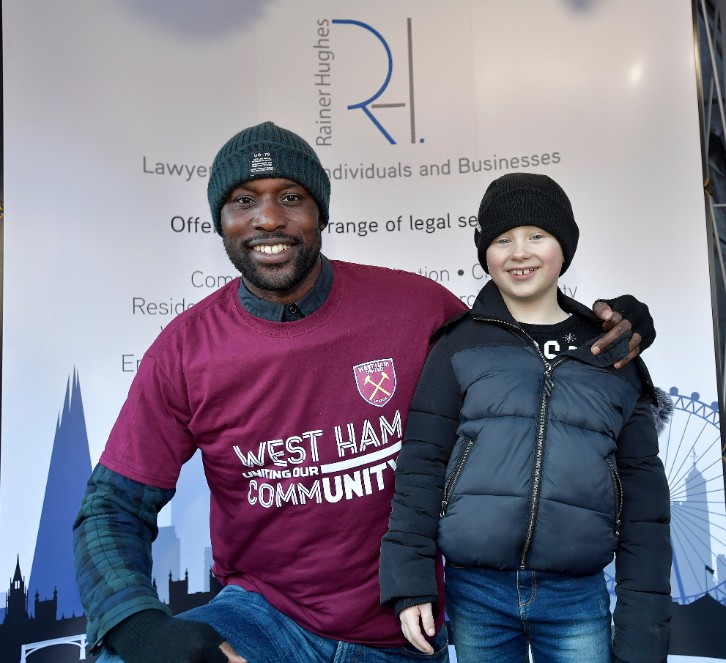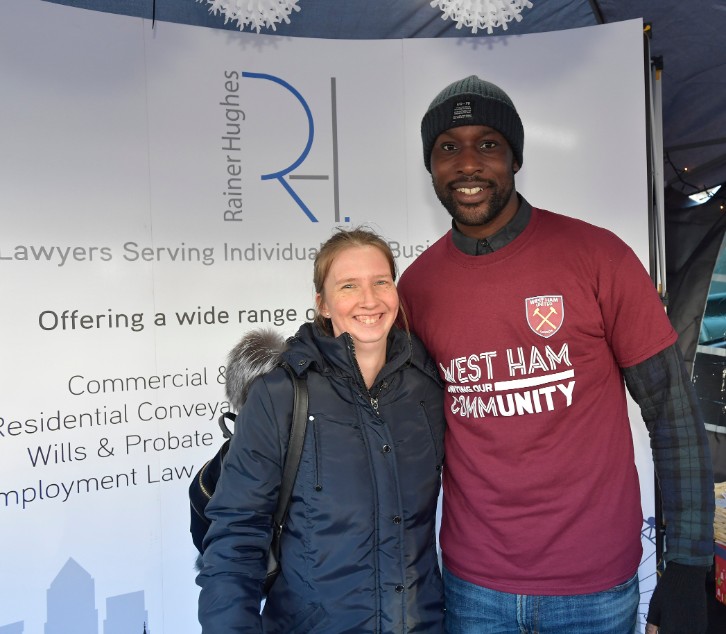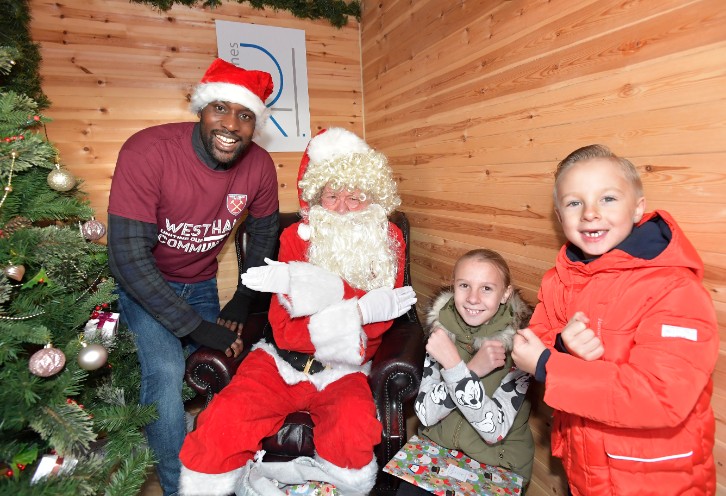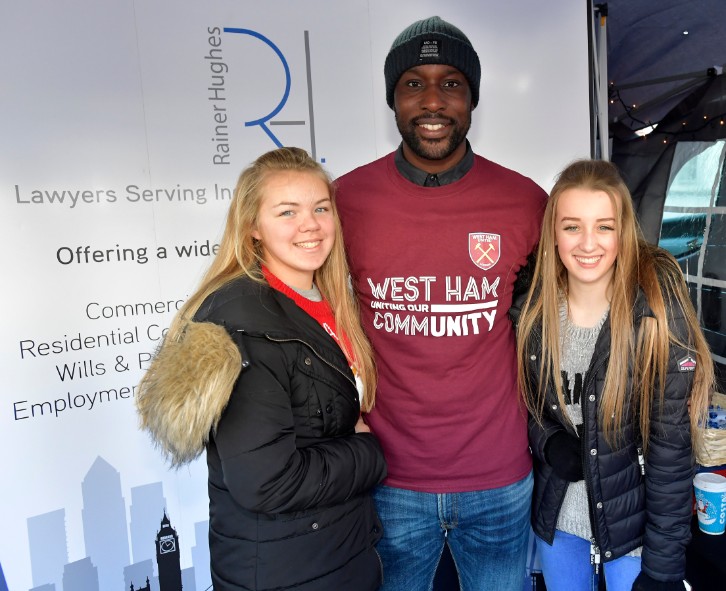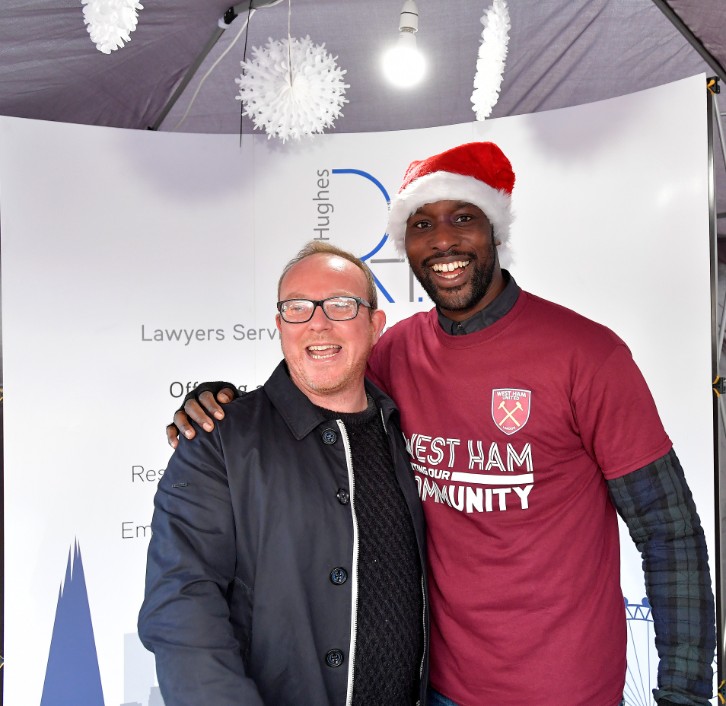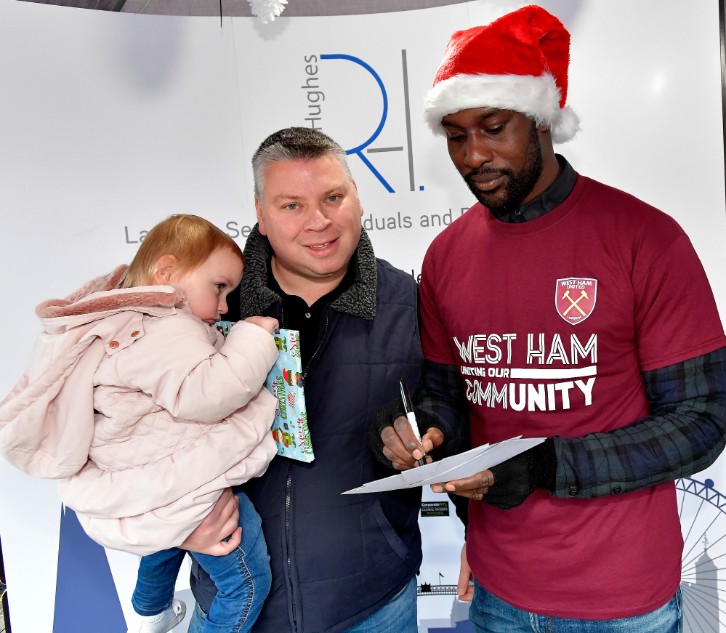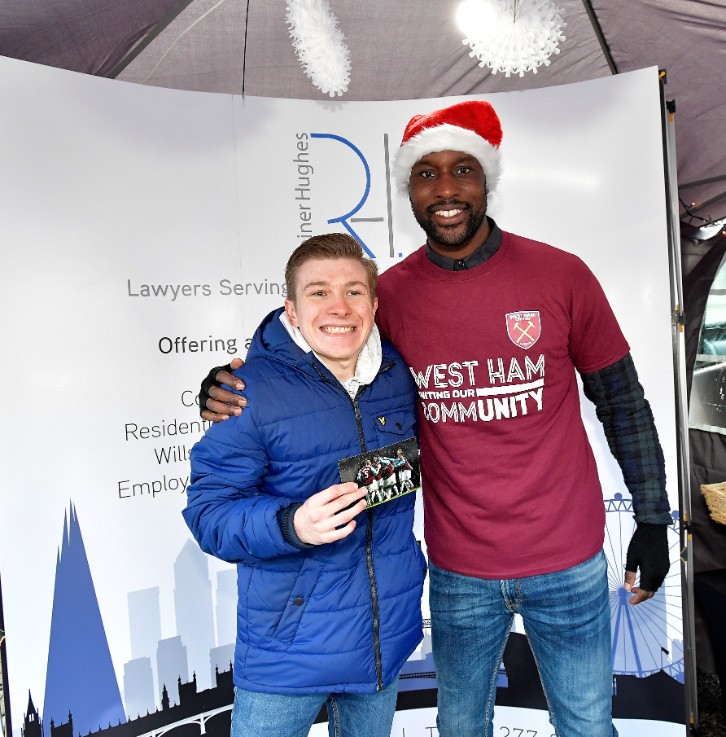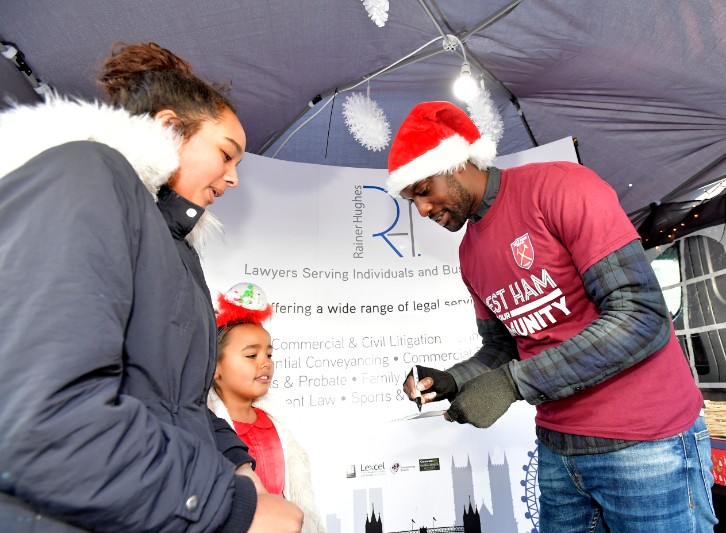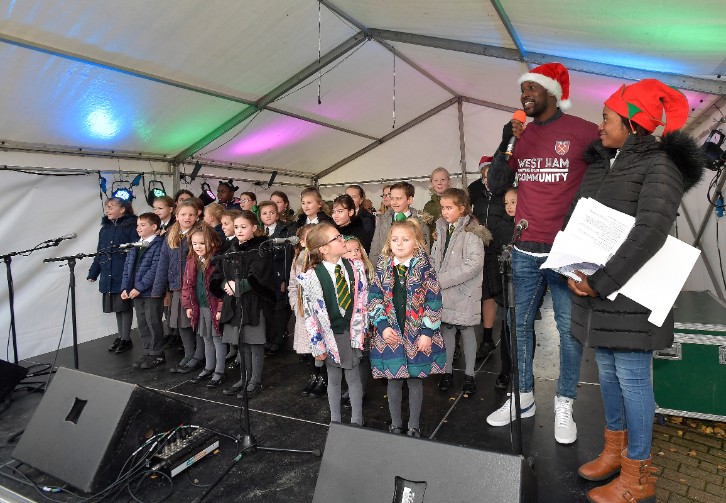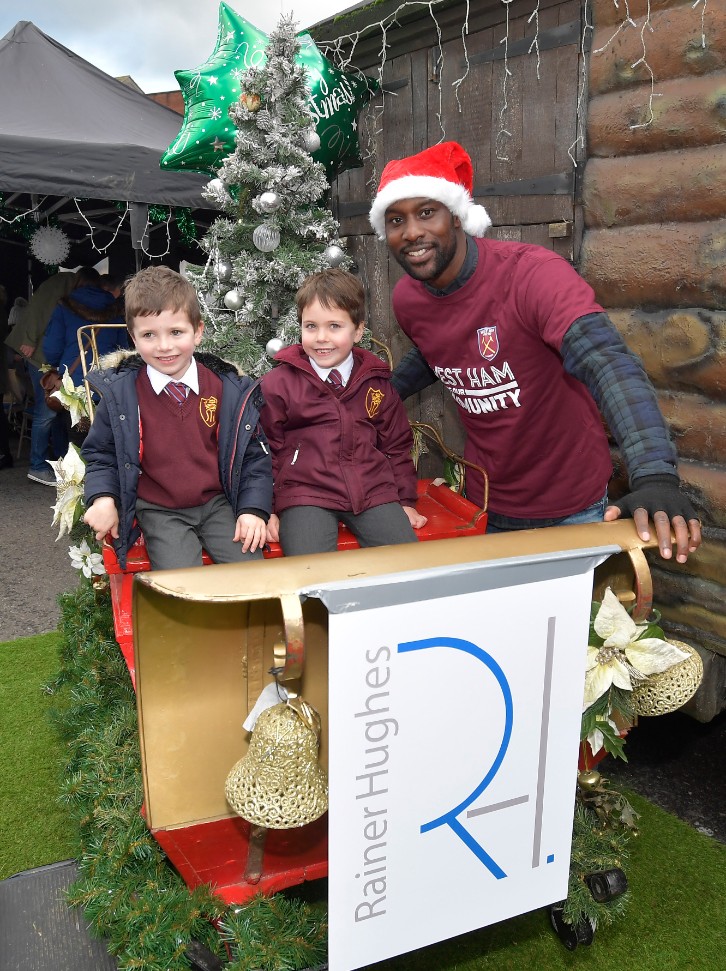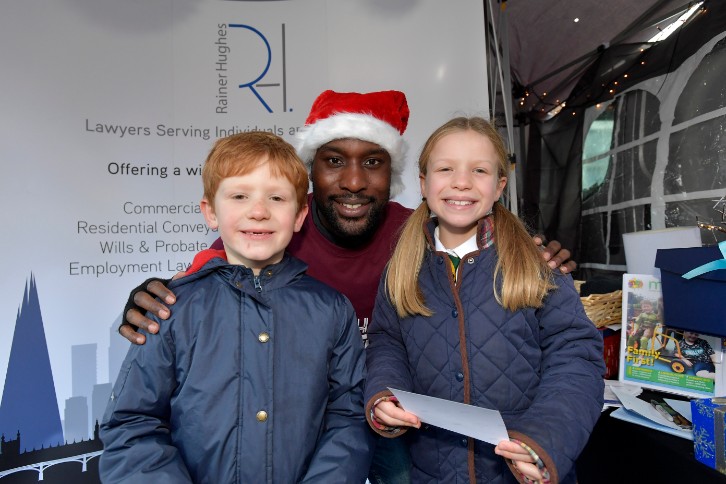 West Ham United legend Carlton Cole visited the Hammers' Essex heartland for a good cause on Sunday.
The former Irons striker and club ambassador spend his afternoon meeting fans at the Shenfield Christmas Fayre, where he teamed up with Rainer Hughes Solicitors to raise funds for local charity SNAP – Special Needs And Parents.
Attending as part of West Ham's Players' Project community programme, Cole signed autographs, posed for photographs and spent time helping Santa Claus distribute presents to youngsters in his grotto.
It's a blessing to be able to come out and meet people and put smiles on faces

Carlton Cole
"Essex is West Ham through and through and it would be wrong for me not to be here showing the kids love and making sure that they get the presents they've requested," said Cole. "Santa is here, so I've put a good word with him for the kids and told him to come through for them!
"It's a blessing to be able to come out and meet people and put smiles on faces. As you get older, you realise how important community work is, because the community are the people who put you where you are. I always tell every young player to make time for the fans.
"I didn't think I would bump into anyone I knew in Shenfield, but it seems it's a popular place as I've seen a few familiar faces! I've come into Mark Noble's backyard and Santa and I have taken over!
"Jokes aside, I've come down to support a very good cause in the charity SNAP, which is making sure kids with special needs and their families are getting the support they need in this area."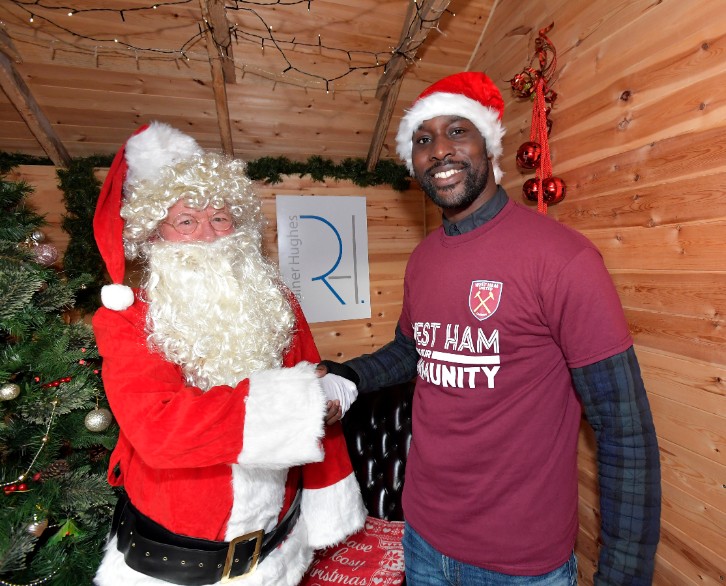 Rainer Hughes Solicitors Senior Partner and lifelong West Ham supporter Sanjay Panesar was delighted to welcome Cole to Shenfield.
"For us, it's fantastic and we're overjoyed to be working with West Ham, particularly in the community," said Panesar. "I've been a West Ham fan since I was seven-years-old so for me it's like a dream come true.
"Nothing could be better as we're raising money for such an excellent charity, SNAP. Rainer Hughes has been doing this for the last three years and I've got to say, now we're working with West Ham, this has been by far the best, so a really big thank you to West Ham United. Onwards and upwards.
"I'm really glad West Ham and, in particular, Joint-Chairman David Sullivan have given their full support to this even and to SNAP. We are hugely appreciative and long may that relationship continue."