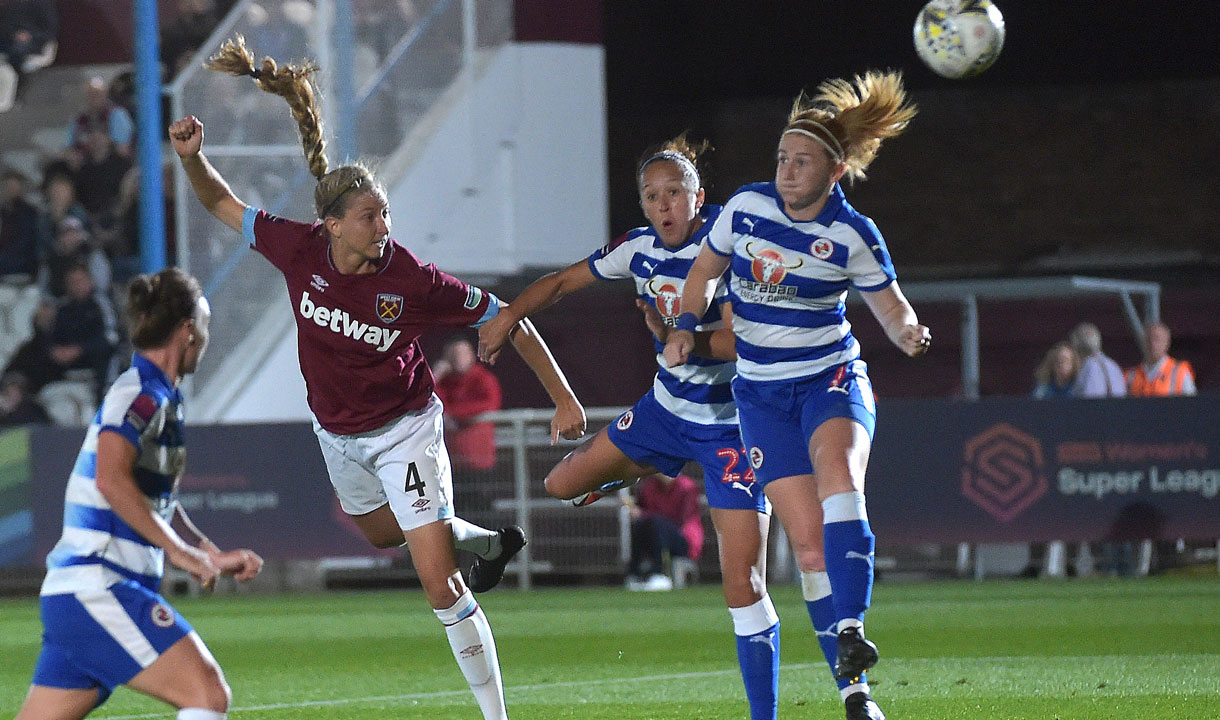 Brooke Hendrix is expecting to face a resilient Yeovil Town Ladies on Sunday, as the Hammers look to win their final Women's Super League game of 2018.
Last weekend the Irons ground out three important points as they beat Brighton & Hove Albion 1-0, with Jane Ross scoring the winning goal.
Now they travel to bottom of the table Yeovil Town, who West Ham beat 2-1 in September, with Leanne Kiernan and Rosie Kmita both coming off the bench to score the goals.
Hendrix told whufc.com: "They're a very gritty team, they fight for every ball and they don't give up easily. I think it's one of the tougher matches to play, because with some of the teams you can expect the type of football they're going to play.
"I think they can turn a lot of things to their advantage which is always hard to play against, a team that doesn't want to give up is always very hard."
Coming off the back of two consecutive league wins and two consecutive clean sheets, morale in the squad is high and Hendrix hopes this will show in Sunday's game.
The centre-back said: "Everyone is coming out really excited that we've got some momentum going our way and it's nice.
"I hope we can carry the confidence in to the game and we are able to deal with the situations and rely on each other and realise it's a very winnable game. As long as we play together, we'll be fine. We really want to win the last league game of 2018."
Clean sheets are important for defenders and Hendrix is delighted with the way results have been going for side.
Hendrix added: "The clean sheets I think is my favourite part. We've really been working hard to get together, and our back line is becoming more solid. We're working off each other and now understanding each other. 
"It's one of the main goals, to keep the ball out of the net, so it's nice when the ball doesn't go in the net."
Last weekend also saw captain Gilly Flaherty play her 100th WSL game and Hendrix spoke about how much she enjoys playing with Flaherty.
Hendrix said: "I've told her from the beginning that I want to be like a sponge around her and take in anything that she says. She has so much experience, she's solid, a nice person and she's really helping me grow in this role. 
"She's really helped me a lot and makes me feel comfortable next to her, because even if I make a mistake, she's there to support me and I hope to do the same for her. It's really nice and amazing that she reached 100 WSL appearances."