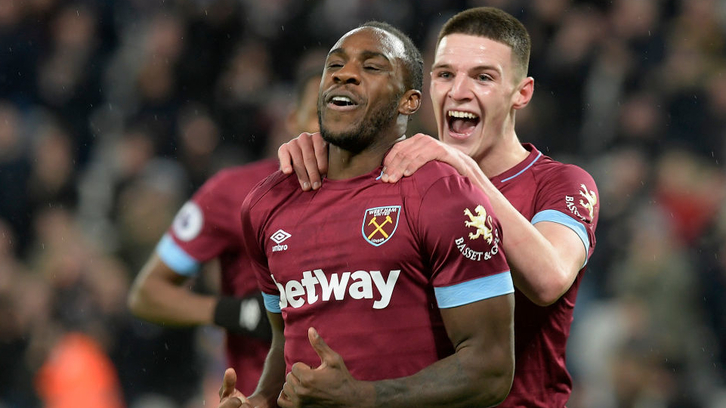 Michail Antonio has declared he is feeling back to his best, with the 28-year-old ready to once again find the heights he hit two years ago. 
The No30 impressed at right-back in Tuesday evening's 3-1 Premier League win over Cardiff City, heading home the Irons' third goal just after the hour mark to help Manuel Pellegrini's side secure a second successive league victory. 
The strike was Antonio's first Premier League goal of the campaign and the versatile Hammer believes he is heading back to his best form. 
'I was in the team week in and week out, but I did my hamstring," Antonio said. "I came back from that, but can I really say I came back from it? I would play one week and I was injured again. I would play another week and there was another injury. That first hamstring, I would say, put me out until now. 
It was only in the Manchester City game two weeks ago that I felt fresh, sharp, and like the old me from two years ago.

Michail Antonio
"It was only in the Manchester City game two weeks ago that I felt fresh, sharp, and like the old me from two years ago. That was when I really felt like myself again. 
"This season, I've been trying to do all the things I used to be able to do, and my head was saying it but my body wasn't doing it. In that Man City, it was the first time I felt like my head was telling me to do something and my body was actually doing it. That gave me confidence."
Antonio filled in at right-back on Tuesday, with Pablo Zabaleta on the bench, and the usual winger was happy to step into a more defensive position. 
The 28-year-old knows that football is a squad game, and only by helping out across the field can the players help the team climb the league table.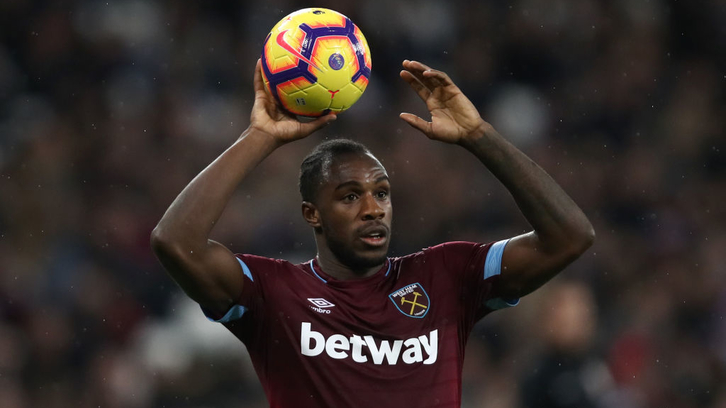 He continued: "I had the confidence to go and play right-back against Cardiff City. I played right-back in my first season. I had to step in and I had to do it against Cardiff. Hopefully I did well enough. 
"We don't want to be risking players. The boss has said that Zaba isn't going to be playing all the games over Christmas, so he's played me at right-back against Cardiff. This is a squad game and it's going to take a squad of players to get us up the league. It's about managing it right."
With West Ham winning the last two Premier League matches, Antonio is targeting a third successive victory on Saturday against Crystal Palace, as he eyes a push up the division throughout the festive fixtures. 
"We've got six goals in our last two games," Antonio added. "Hopefully we can keep this going and we can keep getting the points. 
"The first year I was here, we managed to get into the Europa League places. Hopefully we can keep doing it this year, hopefully we can keep pushing, and we can see how far we can go."