Manuel Pellegrini met with members of the gathered media on Monday as his West Ham United side prepare for Tuesday's Premier League clash with Cardiff City. 
Read on for what the manager said ahead of this midweek fixture…
'We created the same number of chances in the Man City and Newcastle games'
West Ham are just 48 hours removed from Saturday's 3-0 victory away to Newcastle United, which was secured thanks to two goals from Chicharito and a late Felipe Anderson finish. 
It was a huge turnaround for the side, having been defeated at home by Manchester City in the previous fixture, and for Pellegrini, there was one key difference; his side took their chances against the Magpies. 
"I said after Manchester City that they are a top team that don't allow you to make mistakes," the Chilean told his press conference. "We conceded two easy goals and we cannot concede those easy goals against those big teams.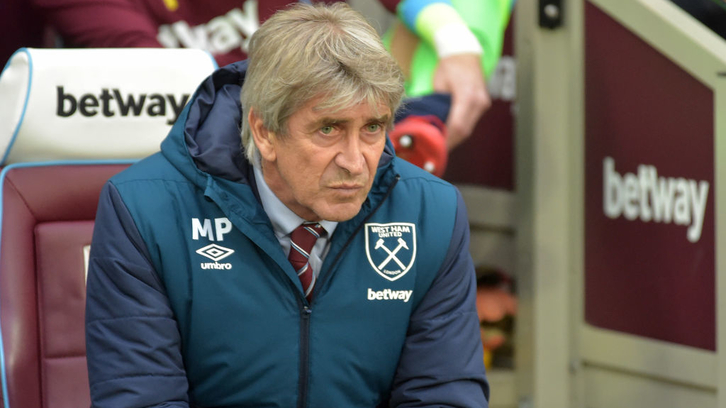 "Maybe, if you review against Newcastle, they had two options. One was from set-pieces in the first 45 minutes. In the second half they didn't create real, clear chances, and their goalkeeper saved three goals and we scored three goals. 
"We created the same amount of chances against Manchester City but against City, we didn't score."
'We are fully focused on Cardiff City' 
Tuesday's game against Cardiff City starts a run of fixtures in which six of the seven teams faced currently sit below West Ham United in the Premier League table. 
Manager Pellegrini however is not thinking about future matches, and is purely concentrating on the task at hand, which is his side's next game. 
He said: "We have our mind focused on Cardiff. It will be an important chance to win three more points. I think this is what we must do here at home. After we finish that game, we think about the next rival."
Pellegrini also reiterated his belief that it would be a mistake to expect a win against Cardiff, or indeed any of West Ham's upcoming opponents, simply based on their league position.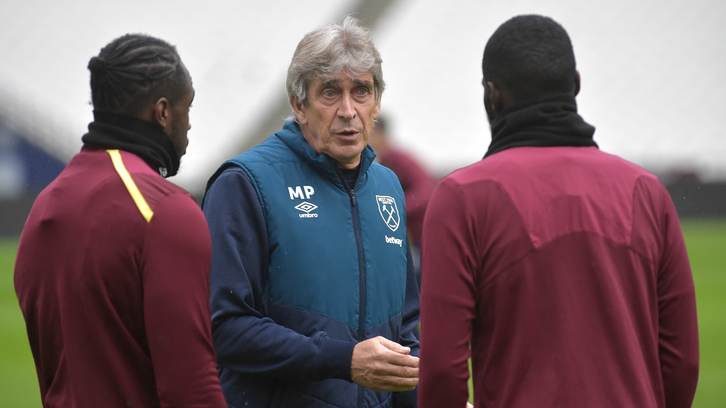 The manager knows only the best performances from his side will see the team take wins and points from the upcoming games. 
"I think one of the most important mistakes you can do is to think that because a team is near you or in a bad position in the table, it will be an easy game," he continued. 
"I think the best games we've played here were against Chelsea and Manchester United, so I hope we are conscious tomorrow about that and we give the maximum pace and the maximum quality to add three points more." 
'I hope I will keep managing beyond 70'
Pellegrini was asked about Cardiff City manager Neil Warnock during Monday's press conference. The City boss celebrated his 70th birthday on Saturday, and has worked in football management for almost 40 years, taking his first coaching role in 1980. 
The West Ham boss has a lot of respect for Tuesday's opposite number and expressed his desire to follow Warnock's lead, and continue managing beyond 70-years-old.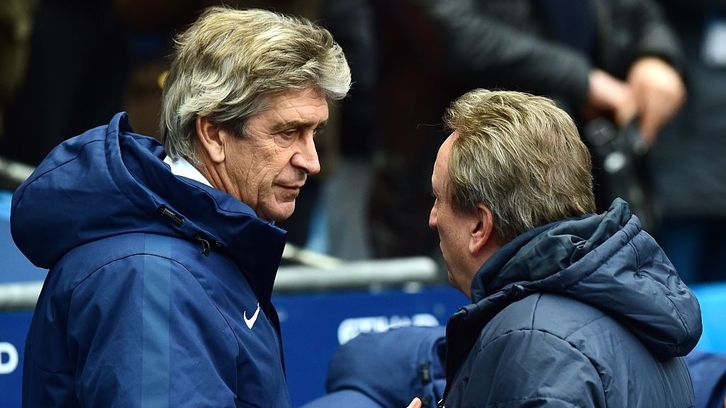 The Hammers boss said: "I know him. He is a manager that has 70 years but he has worked a lot of years in a row. He's one of the most important managers here and I respect him a lot. 
"I hope I will have the chance to continue to 70, and more on."
'A return to an old, good idea'
UEFA announced on Friday the formation of a new European tournament, with the working title 'Europa League 2'. 
The West Ham manager was asked his thoughts on the competition's formation, with Pellegrini reminded of the Intertoto Cup, which was abolished in 2008.
Pellegrini said: "I remember when I just arrived in Spain around 2004, there was a competition called the Intertoto Cup. It was the same thing for another number of teams that couldn't qualify directly to the Europa League. They went to the Intertoto Cup.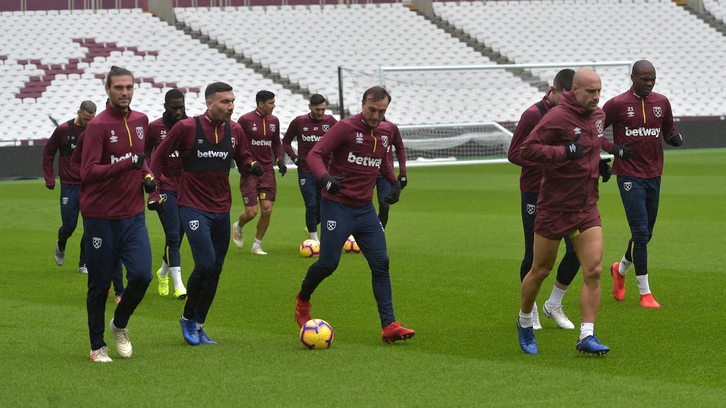 "I think it's a return to an old idea that, for me, was always a good idea for other teams."
The competition is set to run on Thursdays alongside the Europa League, and Pellegrini is interested to see more players given the opportunity to feature in European football. 
"More clubs will be involved. I am more aware of the qualifying for that cup because I remember in the Intertoto Cup you started your season before the other teams. 
"I don't know exactly the rules but it's an option for other players to play in Europe, and also a good competition. I won with Villarreal in the final against Atletico Madrid."