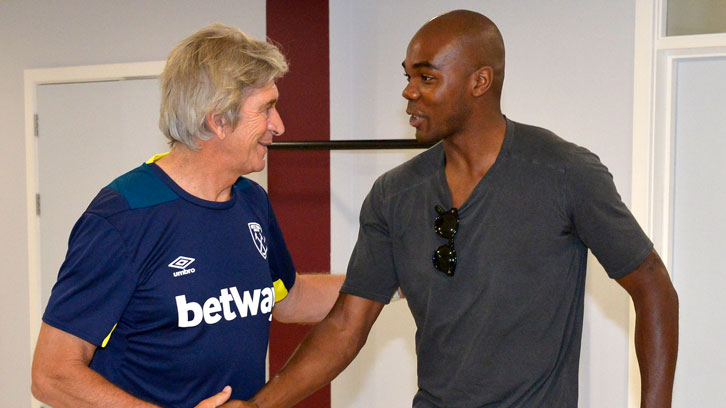 Angelo Ogbonna says Manuel Pellegrini's 'ambitious' attitude has been embraced by the West Ham United squad.
The Italian is one of the Hammers' longest-serving players, having joined the club in Juventus in 2015 and has enjoyed highs and endured lows in his three-plus seasons in Claret and Blue.
Having worked under Slaven Bilic and David Moyes, the 30-year-old centre-back is now relishing the approach of the highly-decorated Pellegrini, who has instilled a positive and attacking mindset since his arrival in May.
I think this way is really good for the team because you have to change the mentality and you have to be ambitious

Angelo Ogbonna
"It's totally different to last season," Ogbonna observed. "We have changed the way we play and we are adapting to that and I think we are in a good way and we are totally positive. The new manager brought a lot of different things, first of all this playing style, so for us it's most important to stay on that path.
"I think this way is really good for the team because you have to change the mentality and you have to be ambitious. These are new things and we have to learn quickly because we don't have time to worry about last season or the past."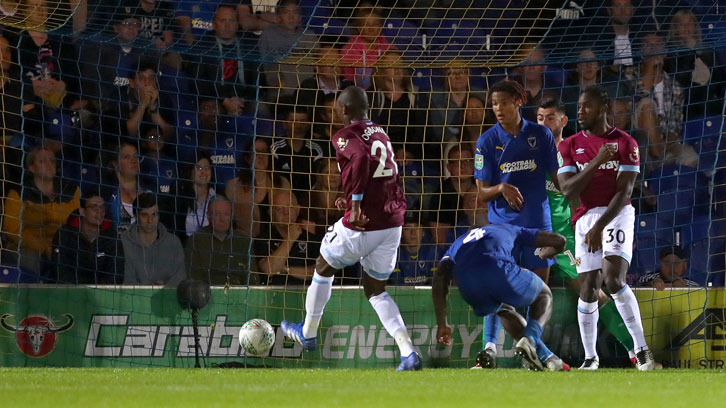 After losing their opening three Premier League fixtures, West Ham received a much-needed confidence boost when they came from behind to defeat AFC Wimbledon in the Carabao Cup second round in midweek.
Among the goalscorers was Ogbonna, who recovered from the disappointment of allowing Joe Pigott to head the Dons in front to volley home the Hammers' winning goal with seven minutes remaining.
Next on the Cassino-born defender's agenda is a first top-flight win when newly-promoted Wolverhampton Wanderers visit London Stadium on Saturday.
"It was really important for us to get the first win for the manager in that competition, but we need to win at home," said the No21. "We need to win in the Premier League and that's going to be really important for us.
"We are focused on the Wolves game now. Every competition is really important for us because we have a new squad and new players, so we are just adapting. We know, when you make a lot of changes, it's hard to adapt, but I think it's good because we played really well at Arsenal, created a lot of chances, were unlucky in the end and didn't deserve to lose.
"I don't want to talk about the future, but I want to talk about the present and the present is that we don't have any points. We have to focus on Saturday's game because we need points."